10 Tips For Creating Great Landing Pages
Reading time: 3 minutes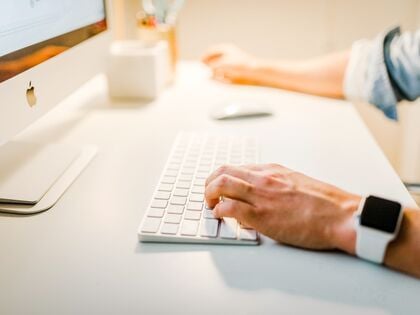 Landing pages are typically standalone web pages designed to funnel visitors to other pages or for lead generation. Your clients/customers may come to these pages from myriad sources including ads, social media, or other marketing channels.
The relevant definition of a landing page will vary depending on industry and your business goal, but all stellar landing pages have a few common elements. They are distinct from general web pages in that they should be targeted at a specific customer profile, and they should be designed to drive a certain action. This narrow focus is useful because it allows you to present a clean, easy-to-digest offer to your customers.
With this in mind, we offer the following best practice tips for landing page success.
Tune Your Page for Your Specific Customer
You are fundamentally designing an experience for this person. With that in mind, you can craft the most appropriate message to get your desired response.
Simplicity Is Paramount
Clean pages with easy to read text and an easy to digest offer will keep the attention of your visitors. In some cases, though there might be a need for more in-depth information where it is expected or desired by the visitor.
Website and landing page needs?
Design the Page to Encourage a Conversion Event
This could be completing a form, calling your organization by phone, engaging in a chat widget conversation, downloading a whitepaper, subscribing to a newsletter, or making a purchase. This factor is crucial in determining your ROI.
Make Your Forms Short
Just request the info that you need and no more. This will increase your conversion rate, but may not give you the highest quality leads, so you will need to gauge that according to your target audience.
Limit the Number of External Links on the Page
Distracting links can sidetrack your visitor, so be judicious with the number and destination of links. Removing main menu and footer links is a strategic step in modeling a decision-making flowchart for visitors.
Send Traffic to Dedicated Pages that Reinforce the Offer
Traffic going to the home page is akin to starting at square one for the visitor—this can upset momentum, and lose prospects. Elaborate on the offer and add more persuasive content with reasons to convert.
Create Separate Landing Pages Depending on the Source
Your different channels will determine the landing page content and any subsequent target pages can be optimized for that channel. This helps with testing and measurability.
Test Your Landing Pages
A/B Testing different pages can help you find the sweet spot. Understand statistical significance to be sure that your tests mean what you think they mean. Measure by setting conversion goals in Google Analytics and keep track of key metrics such as live chat connections, email newsletter subscriptions, and forms completed.
Plan Your Follow-Up Response
Whether this is a simple phone call in reply to a form or a sophisticated email campaign designed for converting customers, a proactive approach is required to make this a seamless and "natural" step in the communication process. Also, any response should be timely and appropriate to the offer. It is also your opportunity to extend the conversation.
We can help with your website design needs
This Step Can't Be Understated—Always Subscribe to White Hat SEO Practices
Gaming the system can only be a temporary win and penalties from search engines can be draconian and negatively impact your business in the long term. Keep abreast of the "rules" as they change regularly as search engines become more sophisticated.
There are many other considerations for creating a powerful landing page strategy for your organization, but following these basic tips will put you on the right path. Landing page optimization never ends, so be prepared to make continual refinements to achieve pages that are more targeted, relevant, and persuasive over time.
If you need additional help, we are ready. O8 offers complete landing page support services that you can benefit from immediately, from a basic audit of existing pages to a dedicated custom campaign crafted just for your organization's web design needs.
---