The Basics of Search Engine Optimization
Reading time: 4 minutes
Why isn't your website gaining traction? It could be because your content is not valuable to your audiences and customers. Understanding search engine optimization is crucial because, these days, Google is too smart for you to fake it.
Once I Start Implementing SEO Strategies, How Long Will It Take to See Increases in Traffic and Rankings?
While you may see some quick results when initiating an SEO effort, that's not usually the case. SEO is typically a much longer game, taking anywhere between three to six months before you start seeing significant results.
It all depends on the size of the site, the amount of traffic it has, the amount of content that's being put out, how often Google's crawling and indexing the site, and the quality of the material. There's a lot of content on the web, so it can take a long time before your content is found. But the sooner you start your efforts, the better.
The number of high domain authority websites driving traffic to your site is also a significant factor for traffic and rankings. You have to prove to Google that you're "somebody," that you have interesting content, and that other sites that Google already trusts are linking to you. Otherwise, if you create a website with a thousand pages of content, as far as Google is concerned, it could be a bot.
How Much Content Should a Company Be Creating and Sharing?
It's going to come down to several factors. You should first be thinking of your business and what's going to serve the needs of your audience. Most likely, content should focus on quality over quantity. Instead of spending a lot of time spinning up low-quality content based on wanting to have a high volume of it, you'd be better off putting your effort into a handful of quality pieces every month that answer market needs and that help people solve important problems.
Along with the quality of your content, there's also the importance of user experience. Google takes into account how your content looks on mobile as well as desktop. The page should have a hierarchy and structure the information for SEO purposes.
Need even more info on SEO?
What Are the Best Techniques and Tools for Analyzing Competitors?
SpyFu is a great tool for doing competitive analysis. You can plug in any domain and get information about what keywords your competitors are using, how they match up against yours, if they're doing paid search, what kind of ad spend they potentially have, and more. It's estimated data, but you can get a lot of valuable insight from it.

Neil Patel's Ubersuggest is another tool we often recommend in terms of being able to plug in a domain name and see what's going on with a competitor, how they're ranking, and what targeted keywords are driving traffic for that site.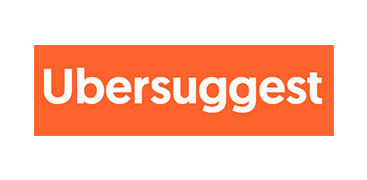 Google itself is a wonderful tool on its own. You can plug in searches that you think are relevant to your customers and your market and see who's coming up. Then you can dive into their sites and look at their on-page SEO, look at their meta-tagging, look at the quality of their content and what's ranking, and see who's linking to it.
You can do a lot of this manual inspection on Google to get a good feel for your competitors. But these other tools, like SpyFu and Ubersuggest, will automate the process significantly.
How Often Should I Change My Page Titles and Meta Descriptions to Stay Relevant with Local SEO?
Changing your content on the page is not necessarily specific to local SEO. There's an old rule that Google has incorporated into its algorithm, "QDF," which means "query deserves freshness." This means that if you're searching for something, Google tends to elevate more recent content that's updated.
One of the best practices is to look at old content and freshen it up. You can take something that you published last year and add a new perspective to it, or update it to include mentions of current circumstances and events. Another simple practice to implement is looking at how your competitors are ranking for different searches and keywords, and then optimizing your content for those as well.
Reputation management on Google My Business or Yelp is important as well. This includes having a system in place for customer reviews or using Google My Business or Yelp as a tool itself for posting updates or offers that can be good for local SEO as well.
Why Should I Pay for Continued Optimization If I've Gained Good Positioning?
Our experience has been that getting to the top and staying there requires constant monitoring and constant attention. Having resources within your organization that are tasked with looking at your SEO, maintaining its vigilance, and doing keyword research is invaluable. It's a somewhat specialized skill-set, so a lot of companies will employ agencies or outside resources to do this, but it's never a one and done.
Google changes its algorithm thousands of times a year, and you can suddenly find yourself losing altitude very quickly if you don't stay on top of your SEO efforts and online presence.
Is There a Benefit to Hiring Someone to Continuously Change and Optimize SEO?
Wearing too many hats is a common mistake marketers make. SEO is a very deep topic and having your team try to produce highly meaningful, usable content, and also play around with technical SEO and keywords on the page is too much. We find that offloading the technical SEO and the optimization techniques makes sense for many marketing teams. Then they can focus on what they do best, which is telling the brand story and creating relevant and valuable content.
Watch our YouTube playlist on Search Engine Optimization


O8 can help you optimize your SEO strategy!
---