Boost Your Performance With A Drupal Site Audit
Reading time: 3 minutes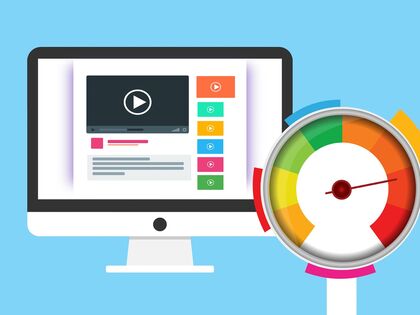 Improving Performance on a Drupal Website
If your Drupal site is quite large and has a lot of media, you may notice that it's not performing as well as it should. This could include a site that tends to run slow, one that has trouble integrating features on your site, or an app that does not seem to respond or perform as quickly as you would like. Updating all modules from drupal modules to custom modules or any other contributed modules is the quickest and simplest way to ensure website security and optimal codebase. Site audits are unavoidable whether you are working from a drupal 8 or drupal 9 website.
Even if you have not noticed performance issues, it is important to have an in-depth Drupal Site Audit conducted from time to time to understand how well your site is handling traffic and to ensure it is providing your users with a good experience without being too slow. This could also affect your SEO negatively as slow sites are often penalized by search engines and result in lower rankings.
What Is a Drupal Site Audit?
This type of audit includes a comprehensive an up to date review of all of the various layers of your open-source drupal website to identify potential problems. With a full review, no area of your website is left unassessed. As a result, you can be confident that your site has been thoroughly analyzed for any potential issues, code quality, and ensuring drupal coding standards, caching, accessibility, functionality, and overall website performance.
Once your Drupal Site Audit is completed, you will receive a detailed report listing any specific issues observed on your site with recommendations for fixes and optimization. In the exceptional event, an audit determines that everything with your site is fine, you will have peace of mind in knowing that your site has been analyzed and that all elements are performing optimally.
A closer look at Drupal Security Audit
Naturally, a security audit aims to detect and fix any security vulnerabilities and enhance website security on a drupal developer site. Drupal security audit includes checks for installed versions of modules. It also reviews PHP and JS libraries. The security audit report will pinpoint all fixes and upgrading that need to take place. A security review module is absolutely necessary to protect your drupal website from any vulnerabilities and dependencies. Additionally, the security audit module provides you with info on all needed drupal core security updates.
Looking for the right CMS?
Web development plan: Importance of Drupal site audit
Regular monitoring and maintenance is a requirement for modern websites, and conducting a Drupal Performance Audit proactively will help you identify potential risks early and avoid performance hits. It will also help you provide the best front-end user experience for your visitors.
How Can I Get a Drupal Website Audit?
For more information on Drupal Site Audits, feel free to contact us. Sign up for our newsletter for info on the latest developments in the digital marketing industry.
---