Drupal vs WordPress vs Sitecore: Which Should I Choose in 2023?
Reading time: 3 minutes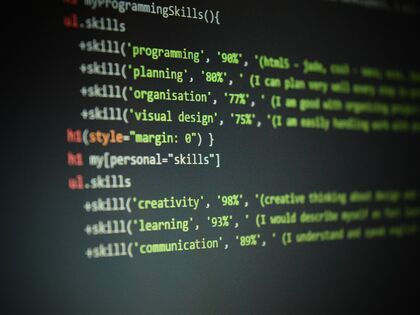 "Drupal vs WordPress vs Sitecore" – it's a tricky topic, but one differentiator is critical:
Drupal and WordPress are free and built by a worldwide community. Sitecore has licensing fees and is built by a company.
So what? Some will mention how Sitecore saves development costs by providing more features "out of the box" in its core.
What Comes Out of the Box?
However, Drupal and WordPress already have "boxes" you can pull things out of. Drupal has building blocks called "modules" that you can use to extend it; WordPress calls them "plugins." It's a trivial effort to pull the building blocks out of the box and assemble a site – you get more room to be original that way. Yes, Sitecore is customizable to a degree, but the customizable building blocks of Drupal and WordPress are evolving at a faster pace.
Why Open Source?
CMSWire states that in this decade, an open-source CMS is "table stakes", i.e. the minimum requirement for a modern WCMS:
As for the open source and API-first movement, Truscott called that "table stakes." "In this crazy, fragmented, mixed up world of content management and the extended marketing automation and customer experience ecosystem, openness, APIs and flexibility is not a game-changing indicator of a market shift, but table stakes to play," he said. "I was recently invited to facilitate some DAM events, and integration is the top question." --CMSWire
Both WordPress and Drupal are the hallmarks of openness (open source), API-friendly, and flexibility, with Drupal offering an edge on the flexibility front for more complex projects.
Need help with WordPress?
Where Does Sitecore Excel?
Sitecore is an amazing platform from several standpoints. If you have a sufficiently staffed digital marketing team with the right mindset and know-how to really take advantage of its testing and optimization features, it can be a very powerful tool.
Problems can arise if your marketing team is not trained in Conversion Rate Optimization and other aspects of Digital Impact Optimization, because to a degree a tool is only as good as the tests that you run. But its optimization, as well as integrated dashboard features, can be very nice for certain marketing teams.
There are plenty of ways to do the same thing in Drupal, but again it's not as "out of the box." At this point, the name of the game is integration and specialization. Sitecore is essentially trying to do "out of the box" what highly successful and widely used add-on, platform-agnostic tools like Optimizely already do. Since Optimizely specializes and focuses on what it does best, unlike Sitecore which tries to do everything, it can evolve and innovate at a much faster pace.
Agile Digital Marketing: The Name of the Game in 2022
The name of the game in 2022 is splitting up the business logic so that a series of connected, API-friendly platforms can do what they do best in order to deliver agile, successful digital marketing results.
Contact us for further help making a decision about either platform – we can answer any questions you may have, and we promise to be as unbiased as we can while holding your best interests in mind!
---