Fractional Marketing Teams: A New State of Outsourced Marketing in 2023
Reading time: 10 minutes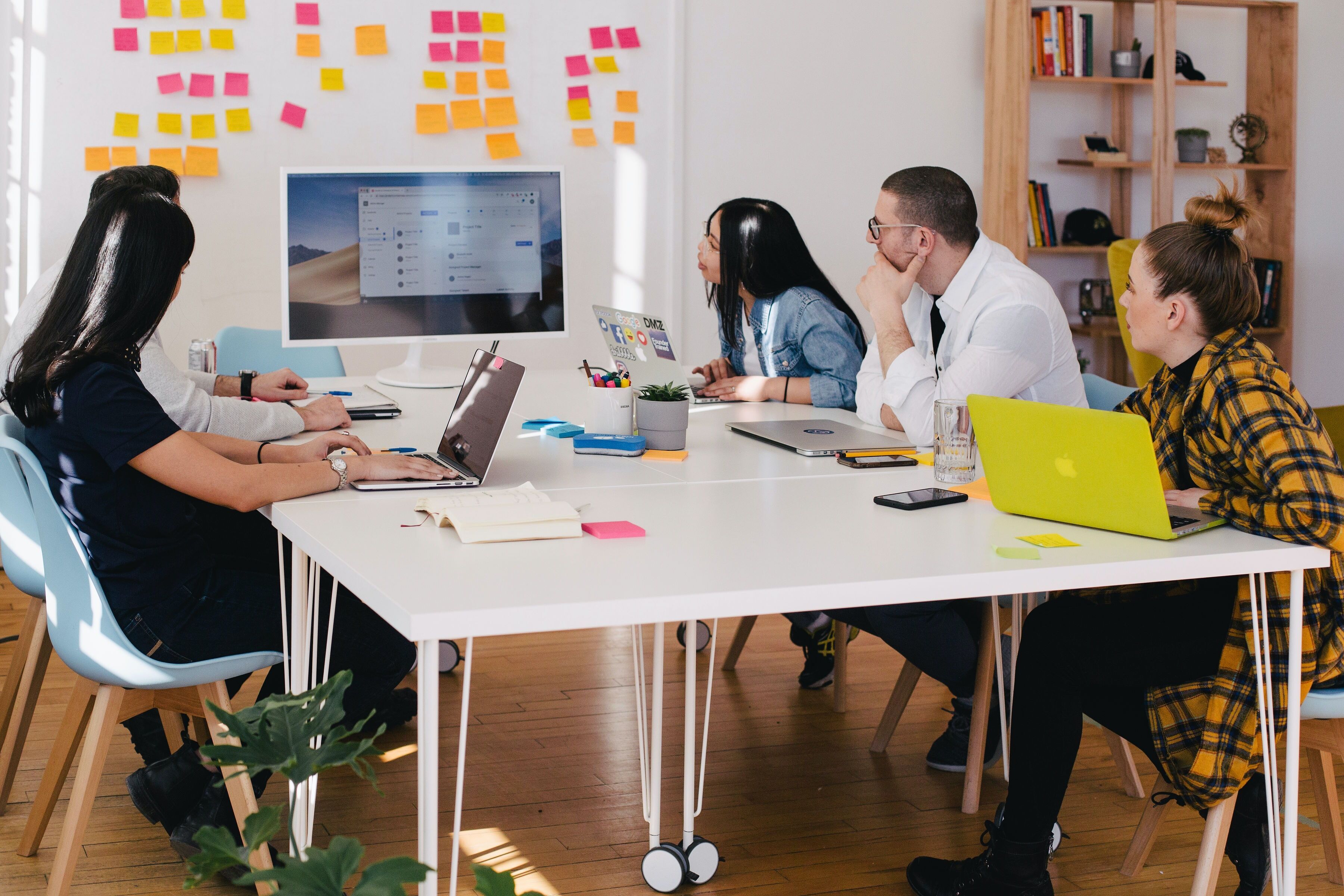 Over the last five years, fractional marketing teams have emerged from outsourced marketing to become a critical asset for modern companies.
Whereas outsourcing marketing services simply moved non-core functions to external providers, companies today are turning to fractional marketing teams as a way of shoring up mission-critical business needs in addition to other non-core tasks.
Following in the steps of outsourced interim CFOs, the fractional CMO and fractional marketing team are helping companies overcome challenging marketing landscapes by infusing know-how, experience, and data-driven decision-making into marketing activities.
Investing in a fractional marketing team should be a top-of-mind consideration for companies that wish to extract more value from their marketing machine.
Why Are Companies Bringing On Fractional Marketing Teams?
Modern buyers discover you; they do not wait to be found.
This statement defines the challenges businesses face, especially from a historical marketing approach that assumed customers had to be found, convinced, and converted.
In B2B, especially where outbound marketing is king, businesses struggle to right their ships to catch the winds of modern technology-driven marketing, where the buyer, marketing funnel, marketing technology, and marketing channels are markedly different.
To this end, businesses are looking towards solutions like fractional marketing teams to overcome the following market challenges:

Shifting Market Perceptions of Brands
B2C brands have long understood that buyers want personalized brands to which they can relate. B2B brands, on the other hand, have never needed to personalize. Instead, they focus on creating compelling products and services they hope will meet buyer expectations.
Well, now B2B buyers want to purchase from more personalized brands. They want better tailored and contextualized messaging that aligns with their purchasing intent, all of which traditional B2B marketing departments are ill-equipped to deliver.

Increasingly Complex Marketing Landscape
Forrester found that 68% of B2B buyers today prefer doing business online. Traditional marketing methods like in-person presentations are not as effective in such a landscape as they were. As more B2B businesses move their purchasing activities online, MarTech has risen to fill the gap left by traditional marketing methods.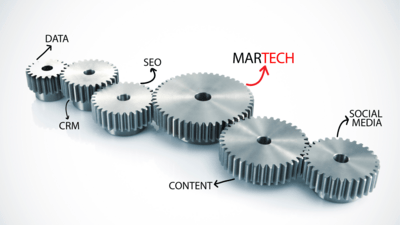 B2B companies are finding they need to quickly adopt MarTech and make it work in a race to capture online leads. Fractional marketing teams offer the only practical way to bring in talent, tools, and processes quickly and cost-effectively to help B2Bs navigate this complex marketing landscape.

Increasing Pressure on Marketing Budgets
Hiring a full-time CMO can set a company back, on average, $397,572. Not surprisingly, businesses opt for leaner marketing strategies to rein costs and maximize returns. They simply cannot afford to spend so much money without a guarantee of returns. Fractional marketing teams provide the best of both worlds; highly specialized services without the prohibitive costs of hiring full-time talent.

Marketing Shifting from A Cost Center to A Revenue Center
Traditional perceptions have placed the marketing role right beside customer experience and finance. It is an important department, just not one that brings in money. A lot has changed since those good old days.
Marketers are now under pressure to prove their department is not a cost center but a revenue driver. However, most lack the skills and tools to make this transition.
Hiring a fractional marketing team can help a business increase ROI from marketing spend through modern marketing strategies like revenue attribution.

High turnover of CMOs
Marketing has never enjoyed the security of tenure, not like finance and sales. CMOs are the most likely C-suite members to churn, averaging only forty months in office compared to CEOs who remain in office for an average of eighty-five months.
Such high marketing executive churn is expected due to intense pressure to deliver profitable growth, address changing demands for business transformation, and keep up with increasing complexity in the broader marketing landscape.
Fractional Chief Marketing Officers and teams are marketing professionals with extensive marketing experience and skills from working on marketing campaigns in multiple industries and verticals and can meet these challenges head-on to deliver significant ROI on marketing spend.

The Challenge of Omnichannel Marketing
B2B's cannot afford to ignore omnichannel marketing because of these reasons:
According to McKinsey, omnichannel is the standard, not the exception.
TechRepublic found that 75% of B2B customers would buy from their provider again if they had omnichannel capabilities.
Data from Think with Google shows that omnichannel strategies drive an 80% higher rate of total store visits.
While it is arguable that most B2Bs understand the need for omnichannel marketing, most lack the internal talent, technology, and expertise to implement effective omnichannel strategies.
O8's fractional marketing team has experience deploying B2B omnichannel capabilities in multiple industries. Our experienced marketing team can provide technology and skills to add omnichannel marketing to your marketing mix.
Follow These Seven Fractional Marketing Team Best Practices
The previous section offered insights on why B2B companies should explore fractional marketings as an alternative to traditional full-time marketing and outsourced marketing.
This section addresses how to approach fractional marketing teams. As marketing experts at O8, these are our seven essential fractional marketing team best practices.

Fractional CMO ≠ Fractional Marketing Team
Whenever the term 'fractional marketing' comes up, what immediately jumps to mind is fractional CMO, and rightly so. This fractional marketing leader is critical to any modern company that wants to infuse expert marketing leadership into an internal team.
However, a fractional marketing team extends to hiring an entire marketing team or department on a fractional basis. As such, when considering your marketing needs, be aware that your marketing needs can be served by a fractional marketing director, a fractional marketing team, or both.

Define Performance Metrics Early
Unlike an internal B2B marketing team structure that handles all marketing tasks, from the mundane to the mission-critical, a fractional marketing team delivers key outcomes in specific areas.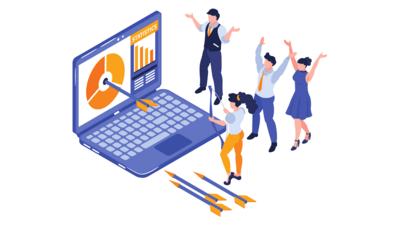 The best way to achieve this is to define KPIs early. For example, when hiring a fractional marketing team to integrate omnichannel capabilities, ensure you define KPIs tied to this specific deliverable to ensure the team remains aligned with your expectations.

Have a Mid-Long-Term Outlook
Although you can hire a fractional marketing team for project-based work, it is essential to tie their work to a longer-term strategic plan. One mistake B2B businesses often make is trying to package a long-term strategy as a short-term project.
For example, if you hire a fractional marketing team for a content marketing project, their work might last six months, but you may reap the benefits of their efforts for years to come.

Look for Diversity of Skills
The best fractional marketing teams have various skills like social media, SEO, Conversion Rate Optimization, paid ads and PPC, and MarTech like CRM and analytics. The more diverse the skills represented within the team, the better the chances that you will not need to hire additional marketing talent to plug any skill gaps.
In addition, when hiring a fractional marketing team, consider the presence of a CMO within the team, as you do not want to hire a team that looks to you for leadership.

Involve Sales and Customer Success
Do not lock out your sales and customer success teams from the process of hiring a fractional marketing team. The best results come from looping in both departments and providing them a seat at the marketing decision-making table. With their input, you can better define deliverables and KPIs and provide the fractional marketing team with the data and insights they need to deliver the best results possible.

Set Realistic and Achievable Goals
The fractional marketing team at O8 is exceptional at what we do, and we thrive in an environment that sets realistic and achievable goals. One of the challenges we have seen businesses face is the difficulty of matching realistic goals and market pressures.
When hiring a fractional marketing team, formulate goals and objectives collaboratively so that they are based on facts and attainable aspirations. The best fractional marketing teams will always ensure the goals are SMART because such goals benefit everyone.
Watch a fractional marketing team in action
Ready to Hire a Fractional Marketing Team? Here's What to Look For
So far, we have covered the 'why' and 'how' of fractional marketing. The 'what' of fractional marketing is also an important question to answer before diving into the fractional marketing waters.
Since fractional marketing is all the rage now and marketing agencies are all launching fractional marketing services, what should you look for in the perfect fractional marketing team for your organization?

We have identified eight crucial factors to consider:

1. Marketing Leadership & Growth Strategy
The fractional marketing team must provide an integrated growth strategy linked to your company's marketing goals. The strategy must reflect your SWOT results and the steps required to achieve identified KPIs.
Similarly, the marketing team structure must provide marketing leadership in assembling and directing necessary resources towards executing set goals in achieving the laid-out strategy.
Consider noting that the team must offer both strategic and tactical support to ensure the project runs smoothly from start to finish.

2. Branding & Messaging
Branding and messaging are crucial to your marketing success. The fractional marketing team must have the requisite art direction skillset to ensure marketing collateral and deliverables conform to your organization's image, tone, and voice.
The team must understand how to position marketing content to align with your branding to resonate with target audiences without alienating legacy audiences.

3. Integrated Marketing Plans, Budget, and Media Mix
The fractional marketing team you hire should collaborate closely with your internal team to integrate marketing plans, budgets, and media mixes. They must ensure good cooperation between existing campaigns and new ones (if any) to avoid friction or duplication of efforts.
For example, existing marketing channels like social media should be utilized and harmonized to accommodate older and newer campaigns. In addition, all marketing data must be centralized and shared across all teams so that everyone reads from the same script.

4. Marketing Communications
Marketing communications (Marcom) is a crucial component of any marketing mix. When hiring a fractional marketing team, consider their capabilities in ensuring messaging channels like social media, ads, PPC, and sponsorship are catered to in terms of skills and experience.
Highly technical fractional marketing teams often have experience and skills with MarTech but completely miss the mark on Marcom, so ensure this component is addressed during the hiring process.

5. Business Development
Business development is sometimes considered separate from marketing, but it should be integrated to ensure continuity across all lead generation efforts.
In marketing initiatives focusing on lead generation or ABM, it is essential to ensure that the fractional marketing team you hire understands how to integrate business development into your marketing efforts.
Crucial to this is creating a durable linkage between marketing efforts and revenue through techniques like connecting marketing leads to sales attribution.

6. Marketing and Sales Alignment
Marketing and sales alignment are vital to any company's success. One of the challenges of bringing in a fractional marketing team is the relative disconnection with internal sales teams. While the in-house teams may be aligned with sales, outside teams may not.
It is, therefore, crucial to ensure the fractional team you hire understands the importance of sales and marketing alignment. They should prioritize such alignment through shared goals, centralized communications, connected systems (e.g., CRM), and data visibility (no silos).

7. Digital Marketing Capabilities
SEO, PPC, and social media are no longer just B2C marketing channels. No matter how sophisticated your B2B buyers are or how far removed they are from the consumer market, digital marketing is now a permanent fixture of the B2B marketing mix.
As such, your target part-time digital marketing team structure must include extensive digital marketing capabilities to ensure you are at the forefront of B2B digital marketing trends.
For example, marketing videos are a significant trend B2Bs are yet to catch up with, even though 96% of people learned more about a product or service by watching an explainer video, and 88% say watching a brand's video convinced them to purchase.

8. Marketing Infrastructure & Tools
The last piece of the puzzle is the fractional marketing team's ability to source, test, and implement new MarTech tools, lead generation and management, marketing automation, and advertising.
Also, determine whether you require the team to implement these tools in your organization or utilize their installations to generate results. O8's fractional marketing team comes with various MarTech tools and infrastructure to provide immediate capabilities to your team from the word go.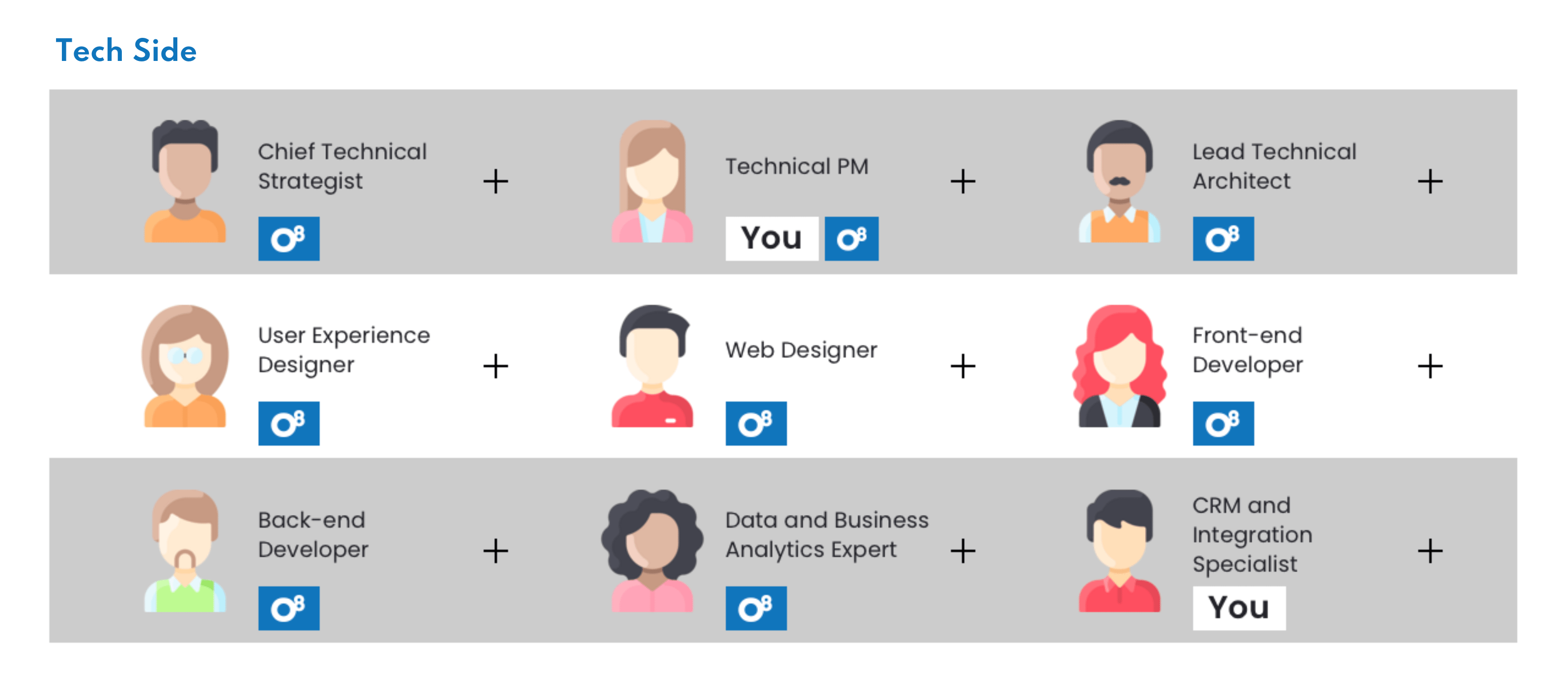 Marketing Should Make You Money
Fractional marketing teams are helping transform marketing into a revenue driver for companies ranging from startups to Fortune 500 companies. When correctly implemented, hiring a fractional marketing team can bring skills, experience, and tools to your organization and change the trajectory of your sales and marketing efforts.
O8 fractional marketing team is a self-managing, expert-level marketing team that scales and adjusts to your marketing needs at a fraction of the cost. We seamlessly integrate with your marketing and sales team, adding the necessary role(s) on-demand, so you get the proper support when needed.
Our team members fill eighteen distinct roles on an hourly basis, including marketing data architect, SEO specialist, automation expert, project manager, and others on the marketing front and chief technical strategist, UX designer, and front and backend developer, among others, on the technology side.
Contact us today to explore how our fractional marketing team services can help you successfully launch a new product, accelerate your marketing programs, and take your marketing ROI to the next level.
---