Paid media is as old as trade. Egyptians published sales messages and posters on papyrus, and archeologists discovered commercial messages in the ruins of Arabia and Pompeii. Over the history of commerce, businesses have paid to promote their message, attract more customers, and get ahead of the competition.
Yet throughout history, paid media has suffered buffets from the winds of change as markets changed and customers evolved. Today, paid media is still a central pillar of any successful business marketing strategy but no longer the simple lead acquisition tactic of yore.
In today's modern market, businesses that leverage paid media effectively reap substantial benefits – quality leads, brand recognition, community building, and a competitive edge over the competition. However, as discussed later in this article, paid media success is more than just throwing money hand over fist at paid media channels.
Paid media success comes from understanding what it is, how it works, when to use it, and who to work with, all of which we unpack in this guide to paid media.
What is Paid Media?
Paid media refers to external marketing efforts involving paid advertising or placements like display ads, branded content, or pay-per-click advertising. As part of outbound marketing efforts, paid media utilizes a 'push' mechanism to put marketing messages in front of target audiences to generate interest or awareness and elicit action.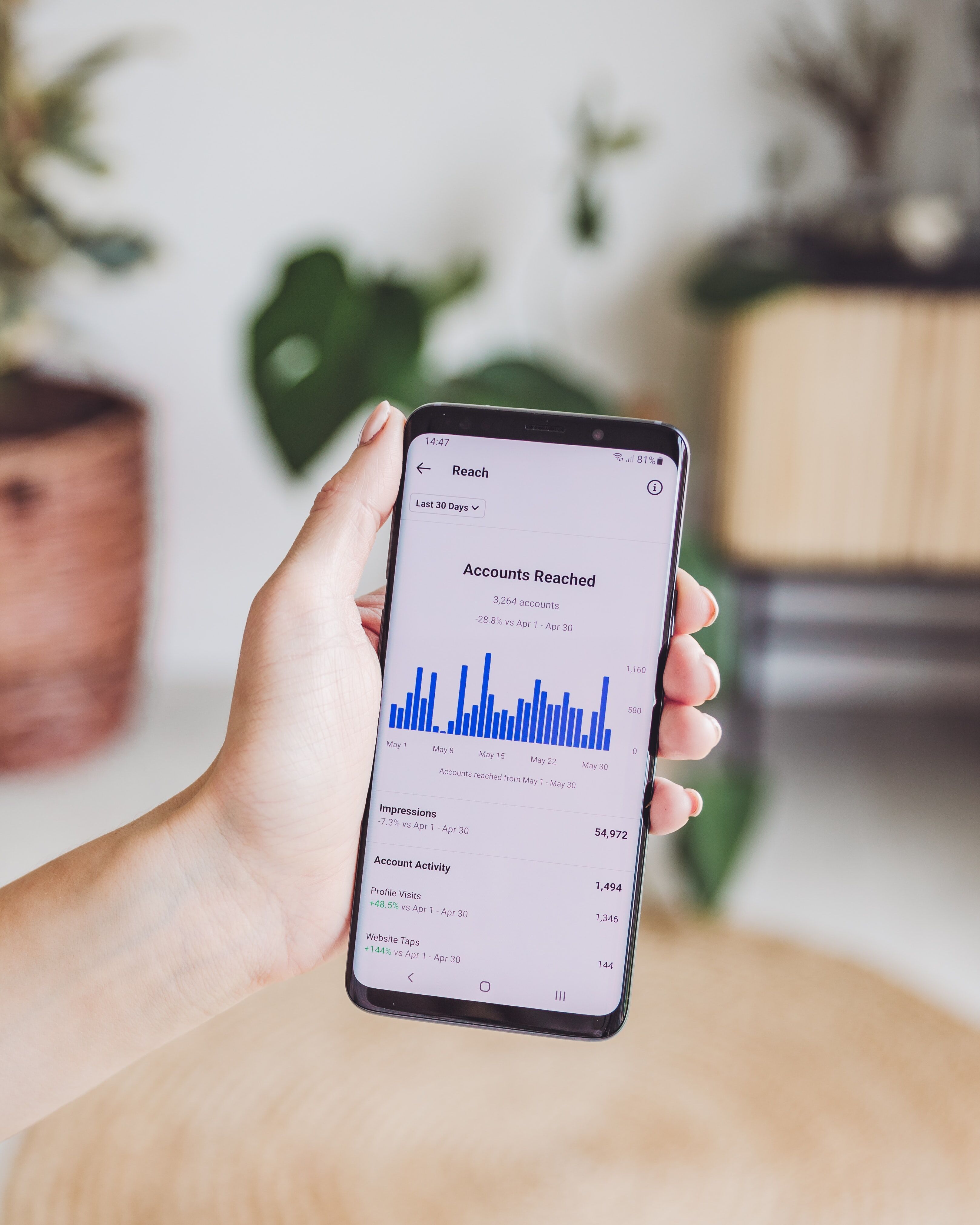 Paid media is an essential part of business lead generation strategies because it is easy to track performance and adjust strategies to generate quality leads quickly and cost-effectively. Outside of paid media, businesses would struggle to reach potential customers consistently, a gap that other types of media (owned, earned, and shared) cannot bridge.

Does your paid ads strategy need help?
Paid Media vs. Other Media Types
Paid media exists within a cohort of media types, including owned, earned, and shared media. The main difference between paid media and the rest is, as the name suggests, that businesses pay for paid media to generate leads.
However, although paid media might have traditionally been the undisputed pack leader, new media and channels like the internet, social media, mobile apps, and others have leveled the playing field, making all media types integral to business success.
Here are some highlights of each of the other types of media:

Owned Media
Owned media includes different types of media a business owns, like websites, blogs, catalogs, email newsletters, mobile apps, communities, etc. As the name suggests, owned media is owned by the business, whether created or purchased.

Owned Media vs. Paid Media
Owned media creates a more sustained marketing effect than paid media, which is often transactional, immediate, and transient.

Paid media, while helpful in generating awareness and consideration, relies on owned media to 'close the sale' through landing pages and other lead capture mechanisms.

Owned media, when combined with SEO and content marketing, can lead to organic lead generation, while paid media must be renewed after each campaign cycle to sustain lead generation.

Earned Media
Earned media includes any messaging a third party generates about your business. Examples include press and media mentions, non-paid influencer shoutouts, customer reviews, and testimonials.

Earned Media vs. Paid Media
Earned media offers businesses limited input and leverage on the type and velocity of messaging, while paid media gives businesses total control.
Earned media can be positive or negative, while paid media allows a business to control the narrative.
Earned media can generate social currency and proof, but this does not always translate into leads. In comparison, paid media is primarily a lead generation strategy and will continue generating leads for the duration of a campaign.

Shared Media
Shared media is any content generated by users, customers, or a community shared by a business and is usually part of a social media marketing campaign. Content can include text, video, images, or gifs. It is a relatively new type of media that only emerged in the wake of social media networks like Facebook, LinkedIn, and Twitter.

Shared Media vs. Paid Media
Shared media is primarily community-driven, so businesses need a community to generate shared media, while paid media does not rely on a community.
Shared media piggybacks on user-generated content (UGC), providing cheaper marketing with more social currency, a significant cost departure from paid media.
It requires significant community-building efforts at the start, which can be costly and provide little ROI, while paid media usually starts generating leads immediately.
Paid Media Examples
Paid media encompasses every type of promotion that a business can pay for and spans a wide gamut of online and offline options. While traditionally, newspaper ads, billboards, and mail-in catalogs were effective, in a digital-first market, five types of paid media reign supreme: search engine ads (PPC), display ads, social media ads, paid promotions, and influencer marketing.
Search Engine Pay-Per-Click (PPC) Ads
Search engine PPC ads appear alongside search results on the search engine results page (SERP) when people search for a related term on Google or Bing.
Search ads are the most popular type of paid media because of the following staggering facts:
Google processed 8.5 billion searches per day in 2021
Ninety-three percent of all web traffic is via a search engine
The Google search website gets almost ninety billion visits per month
Nearly half of all product searches begin with a search engine search
Ninety-eight percent of internet users use a search engine at least once a month
Display Ads
Display ads are images, banners, pop-ups, or video ads shown on the webpage ad space of third-party websites like news sites, blogs, and niche websites collectively called publishers. The ads are published to a collection of publisher websites called a display network managed by advertising entities like Google or Bing.
Display ads derive their value from the relevance and context of the websites they are published to because such websites have already done the arduous work of targeting and segmenting. For instance, a cybersecurity blog or news site targeting cybersecurity professionals is the perfect place to publish display ads about cybersecurity products or services.
Social Media Ads
Close to four billion people are registered to at least one social media platform, whether Facebook, Twitter, or LinkedIn. The average user spends ninety-five minutes on social media per day.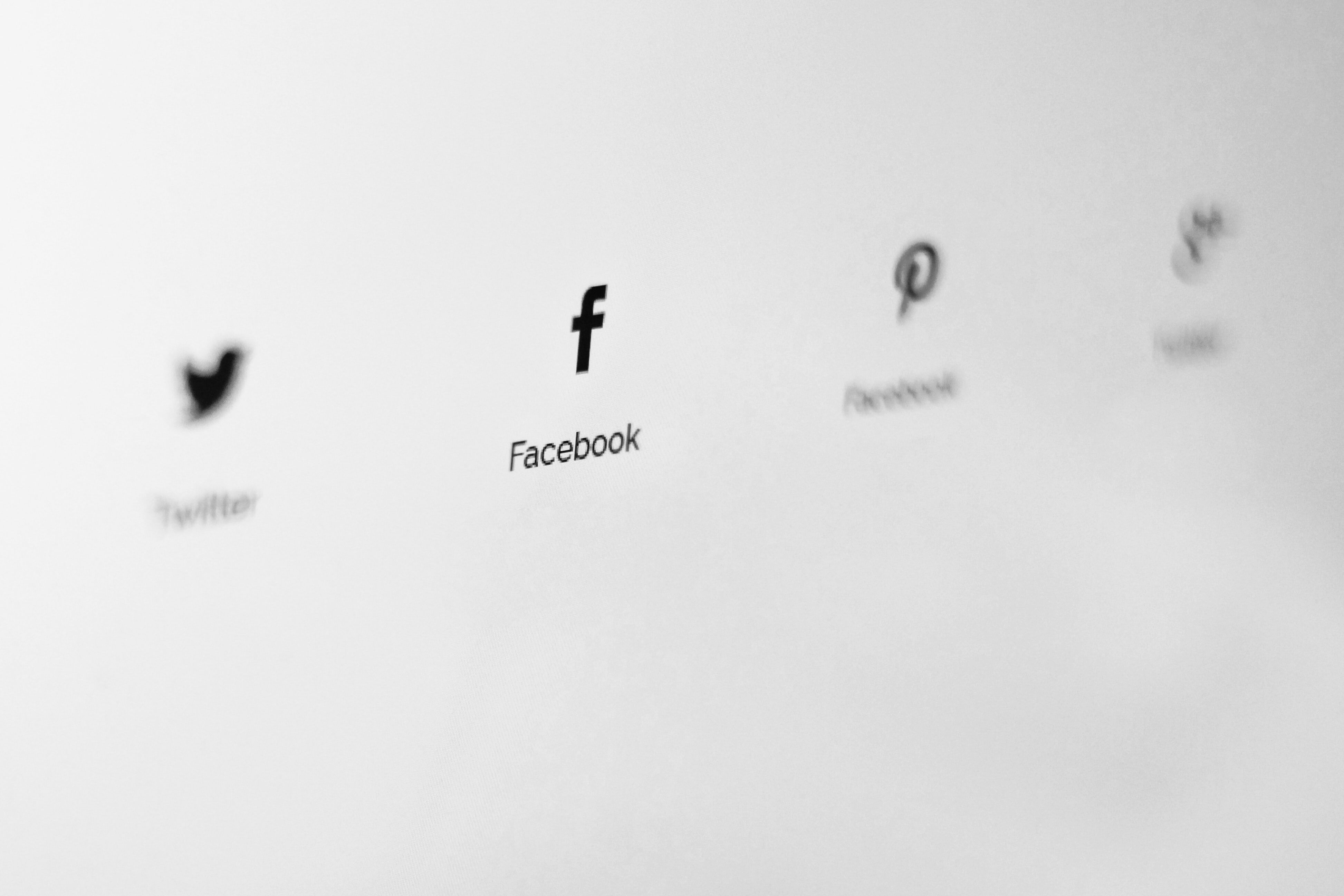 Social media advertising is a goldmine for B2B and B2C businesses alike due to the following reasons:
Social media ads offer more granular targeting options due to the amount of contextual data social media platforms possess.

They appear less transactional, especially when juxtaposed with non-transactional social media content.

Social media ads provide multiple benefits: they bring in leads, enhance brand visibility and recognition and build brand communities.

Want to learn more about social media strategy?
Paid Promotions
Paid promotions include sponsored articles and posts, advertorials, product placements, and co-branded video content. Also referred to as native advertising, adverts are almost indistinguishable from other non-promotional content. For example, you might read an excellent piece of content in Harvard Business Review (HBR) and would not realize that it is a paid promotion but for the mention that it is sponsored content.
Influencer Marketing
Influencer marketing is a relatively new type of paid media that previously nested underpaid promotions but has become a distinct type of paid media. This media leverages the substantial follower networks of individuals called influencers to promote branded messages.

In addition, promotion is equivalent to personal endorsement or word of mouth because of the social trust these individuals have cultivated among their fans. It can instantly generate brand equity that accelerates brand awareness and boost marketing outcomes.
Paid Media Benefits and Challenges
So far, we know paid media reigns supreme when it comes to lead generation, whether you are running PPC ads, working with an influencer, or sponsoring posts.
However, paid media comes with many other benefits and challenges, which must be adequately understood and addressed to secure marketing success.

Paid Media Benefits
a. Trackable and measurable: Brands can use sophisticated tracking tools like UTM tags to collect data about ads and promotional links and measure reach and engagement.
b. Flexible: Paid media can be adjusted to fit changing trends, optimization data, pricing metrics, or lower the cost per click (CPC). Ad design flexibility also provides many customization options that can help make the ads more attractive and unique.
c. Multi-purpose: Paid media fits any type of business, industry, or business model, including B2B and B2C, and can be customized to generate leads at any level of the conversion funnel.
d. Complimentary: Paid media complements other types of media (owned, earned, and shared), allowing for positive network effects that can help increase the effectiveness of each type of media. For instance, ads (paid media) can funnel leads to a landing page (owned media) where they can download a case study (earned media).
e. Better targeting: Ad platforms like Google Ads and Facebook Ads have excellent granular targeting options like demographics, which, when appropriately configured, can generate high-quality leads quickly and efficiently, significantly shortening the lead-to-cash (L2C) timeline.

Paid Media Challenges
a. Lost leads: Paid media relies on a landing experience to capture leads, whether a landing page, phone number, or email address. If the landing experience fails, it can result in lost leads and wasted ad dollars.
b. Retargeting: Ad campaigns, especially for eCommerce, that do not use retargeting/remarketing strategies might not be as effective. Here's why:
i. Ninety-seven percent of visitors that leave a newly visited website never return. (MailChimp)
ii. Retargeting ads have a 10x click-through rate (CTR) compared to original display ads. (WishPond)
c. Lack of in-house expertise: Paid media requires sophisticated skills and extensive experience to execute, something most businesses lack in-house.
d. Data collection and analytics: Paid media can generate tons of data, but this data is useless without the right data collection and analytics tools plus interpretive mechanisms.
e. Unintended consequences: If the wrong message or image is pushed, for example, by working with the wrong influencer or publishing controversial content to an ad, the fallout can be catastrophic due to paid media's instant reach.
How to Build an Effective Paid Media Strategy
Getting the most out of paid media requires developing an effective digital marketing strategy that capitalizes on benefits and mitigates challenges.
Here are some of the elements that go into a successful paid media strategy:
1. Focus on first-party data: Cookies, which provided marketers with third-party data, are being phased out. Focusing on developing a first-party-data-first paid media strategy ensures campaigns will succeed in a cookie-less world.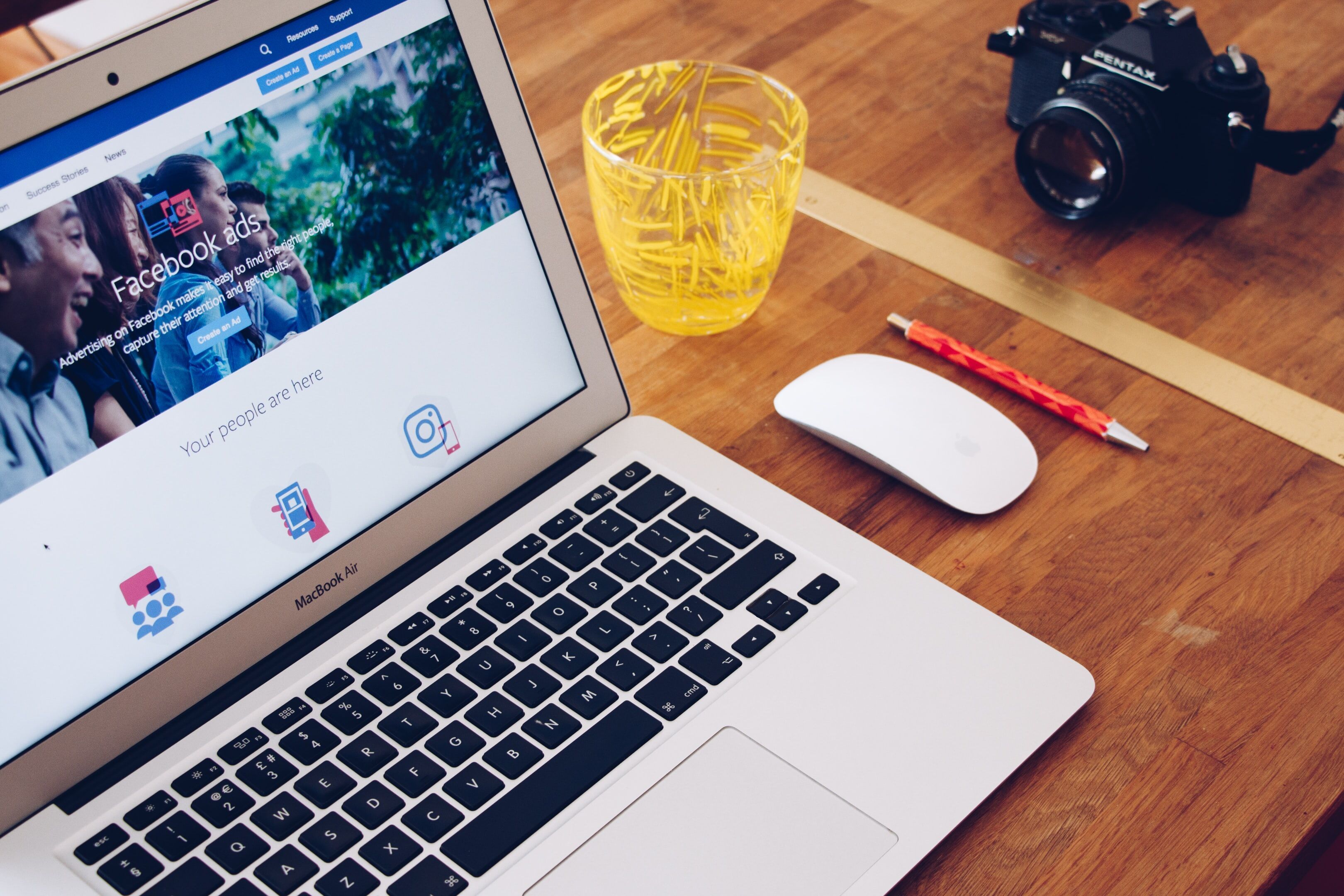 2. Review and reset goals and benchmarks: Paid media success is a moving target. Regularly reviewing and resetting goals and benchmarks against data and trends helps keep campaigns on track.
3. Build on advanced tracking technologies: Tracking technologies are advancing, and you will need to stay abreast to ensure you have the best data available on paid media campaigns.
4. Test multiple paid media channels: As platforms like Facebook and LinkedIn mature and nascent ones like TikTok emerge, it is imperative to evaluate various channels to capture maximum value.
Conclusion
Paid media is a valuable and profitable lead generation method that can transform any business's lead generation fortunes. While paid media might appear complicated and even expensive, it can deliver tremendous results when properly implemented and managed.
O8 works with B2B and B2C businesses and brands to leverage paid media correctly and generate quality leads consistently and cost-effectively. Our in-house team of PPC, display, and social media ad experts has years of experience running, tracking, and managing ad campaigns for medium-sized and large businesses in higher learning, healthcare, financial services, and more.
Contact us today to speak with a paid media specialist.
---