When your business is fresh out of the gate and winning big clients, you'll realize quickly that you need help. I did. Suddenly, you need more copywriters, graphic designers, social media influencers, and content strategists. There is a lot of work to do, which means an extra set of hands can make the world of difference.
I also did a bit of work, hiring 3 new VAs because I'm getting closer to my first 10k revenue month and I am going to get it.

— ✨Nellie✨ (@BklynActiveMama) September 23, 2022


That's when the decision to hire fractional digital marketing assistants comes in. Marketing assistants help save you time and energy and keep your clients happy at the same time.
This article gives a sneak peek into the world of marketing assistants with some common mistakes business owners make in the hiring process. If you're an entrepreneur or small business owner (even a marketing specialist), let's dive into our comprehensive hiring process that brings results. For now, let's dive into what virtual marketing assistant is.
What Is a Digital Marketing Virtual Assistant? And What Can They Do?
There's no clear-cut job description for a digital marketing assistant as they cover several tasks in the marketing team structure. Essentially, digital marketing assistants are usually entry-level marketers tasked with:
performing market research

performing repetitive functions like database updates

conducting keyword research

write short form, sometimes long, copy for social media

preparing presentations
On a deeper level, digital marketing assistants can help you with:

Content Marketing
This is where you create and share informative content - text, video, images, and audio - with a relevant target audience. The goal is to help that target audience improve their quality of life in your area of expertise or to establish yourself as a thought leader in that space, their go-to person should they have challenges.
But content marketing is an intricate marketing strategy - a time taking one too. Unless you have a virtual marketing assistant. But you need an assistant who understands the basics of content marketing. Your virtual assistant can manage your content calendar, publish created content, etc.

Social Media Management
Your social media platforms are essential to your marketing strategy too. But it's easy to focus on social media growth, skidding off your overall focus on your business. That's why it's best to get a marketing virtual marketing manager who can manage your social accounts and social media marketing campaigns for you.

Project Management
A project manager's job frequently calls for a particular skill for management and leadership. Virtual assistants function as personal assistants to a whole marketing team by planning marketing initiatives, assisting with remote team coordination, and more. Of course, they should be well-versed in your company's project management tool, unless you want to teach new hires.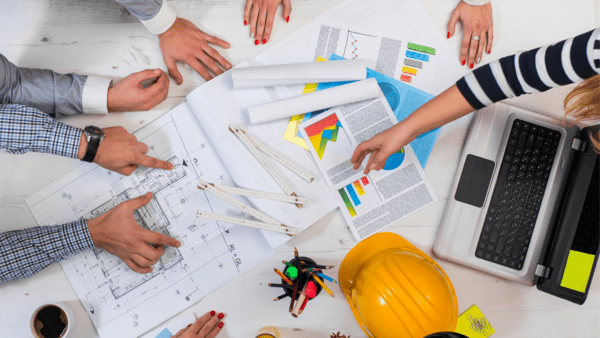 Marketing assistants aren't limited to these roles, as we mentioned earlier. They cover multiple positions, an attribute that can contribute significantly to your company's growth, especially if you're a small or medium-sized business.
The best part about marketing assistants'? You can have them at a fraction of the cost of a whole marketing department.
Here's why that's important.
The Bureau of Labor Statistics says the average hire costs 36 dollars an hour. Your marketing efforts might be aided by adding a full-time employee with marketing expertise to your team, but you'd be shocked at the underlying costs involved with that decision.
Hiring a full-time employee entails paying for perks, incentives, and the inefficiencies of paying people to be at work even if they aren't using that time for useful work. It also entails paying for vacation time and putting someone through a protracted onboarding process during which you familiarize them with your company's operations. You get the idea.
Compare that to the typical way a VA operates. They can choose their hours because they can work either full- or part-time, bringing more productivity. In fact, studies show that full-time workers are only productive for less than 3 hours daily. Wouldn't a better use of your resources be outsourcing to a VA who puts in three hours of effective work each day?
This way, you can save money and still get more work done. Data from Best of budgets shows that a virtual assistant can reduce operating expenses by as much as 79% annually.
In other words, hiring a VA can be very successful and economical. You get the online marketing knowledge and years of experience in marketing needed to function effectively at your company. But hiring a VA is only some peachy.
Want to extend your marketing team at a fraction of the cost?
Where Many Companies Get It Wrong
Even the most successful organizations can make mistakes when it comes to hiring virtual assistants for their marketing teams. Here are a few of those mistakes so you can avoid them:

Hiring in a Rush
This is a common mistake among solopreneurs and small business owners looking to outsource marketing talent.
For instance, after months of hard work, you land a huge client or two, and then it dawns on your that you don't have the team for that type of workload. Quickly, you need a marketing team, and you need them yesterday.
Pro tip? Don't hire digital marketing assistants in a rush. You need them, of course. But it'll do you more good if you take the time to qualify your applications before hiring them. Otherwise, get ready to put fires in all the unexpected places.

Using a Subpar Onboarding Process
Onboarding your new hires can make a difference in the impact of your new virtual assistants. And this goes for any hire you make, regardless of experience.
Think of it this way. If you bring a world-class chef to your restaurant without showing him who does what, where what is, or the typical order preparation system, you can't expect him to produce the same level of quality food you know him for.
Take time to help your new hires learn about your workflows and processes, and you'll have an ace in hand.

Integrating New Marketing Assistants Into Our System Without a Trial Period
You need to know what value you can expect for your money. We've seen the situation where you hire and pay VAs to work and get subpar deliverables in return many times. The solution? A test project.
Incorporating a test project into your hiring procedure is an excellent method to evaluate VAs before onboarding them. You can carefully check soft skills like good communication skills and time management with a brief practice exercise.
For instance, if you're a digital marketing agency, you can even dial down on finer details like their knowledge of search engine optimization, CRM tools, PPC, etc.
The best part is that a test or trial period helps both parties. You learn if the applicant is the right fit for you, and they also learn what to expect throughout the project. This way, the VA knows whether they're willing to commit to your project.

Hiring VAs Because of Lack of Money
You're setting yourself up to fail if you base your hiring process on your lack of money instead of the need to attain a business objective. Many digital marketing teams operate on a fixed budget, true. But it's no excuse to base your hiring process on that foundation.
Sadly, that's what happens a lot. You find hiring conversations like:
"Hey, I don't have much money, so rather than filling one role, can you do three? Oh, and also, can you handle all three responsibilities in an hour a day?"
Even worse,
"Hey, I need an experienced marketing VA who is well-versed in digital marketing campaigns, administrative tasks, Google Adwords, and Google Analytics, has a bachelor's degree, and an online presence, but I can only pay you 10 dollars. "
You can forget about getting a VA who knows their stuff. Many VA employers like Paul at Hidden Alpha have learned this too.

4. Focusing too much on cost

You can definitely hire an entry level VA for $5 an hour. But for $10 an hour you could hire a middle level manager with 20 years of call center experience, amazing judgement, and professional ownership experience. Think if the $5 is that important


— Paul (@CREHiddenAlpha) November 3, 2022


Your primary drive for hiring a VA should be to fill a certain role and work to achieve a particular objective. You need to be specific.

Creating an Overloaded Job Description for One Person
Always keep in mind that people attend college or university to acquire particular skills. They refine those skills with time and become experts in them.
Sure, you can find people who expand their skill sets over time and even become experts in several areas, but time is a zero-sum game. Time spent doing one thing equals time not spent doing another.
Here's what I'm saying. Don't seek out one person who can carry a whole marketing team's role. You'll only fall into the jack of all trades and master of none trap.
The Virtual Assistant Hiring Strategy That Brings Real Results
If you're ready to get back value for your money, you need to change your VA hiring strategy. Here's how we hire VAs that bring us real results.

Document Your Process
Working with a VA is more complicated than just describing your needs over calls and hoping they are met. That's why we document our work process, marketing software, and strategy before hiring.
We also develop rules for the new VAs to follow, minimizing errors and ensuring the task is completed as we need. You can go as far as to create templates that your new VA can jump into. This makes integrating someone into your operations simpler and forces you to consider each step you'll need to explain to your VA.
Nicole Martins Ferreira mentions that "Training should go beyond a simple document you create with guidelines to follow. More often than not, virtual assistants need all the context you can give to be successful with little oversight—so they can deliver a service to your customers that leads to a positive experience with your brand. "
That's why we use Loom to record our workflows and also build out a small resources hub in Teamwork to get our hires up to speed.

Fine-Tune Your Job Description
Many business owners need to consider the potential effects of a poor description on candidates or fit before they rush through the job description writing process. This process is a first filter for your applicants. It helps you cut off the fluff before you even begin considering applicants.
Use precise language when describing your expectations to write a job description that communicates what needs to be communicated. Remember to note that this is a virtual position as well!
It's also crucial to evaluate the platforms and tools you use, as it's far simpler to find a VA with experience using specific programs (such as Facebook, Hootsuite, and Zendesk) than to train someone from scratch.
Also, get to the point with your descriptions. You'll be surprised that most candidates decide whether to apply to a job post in merely 14 seconds.

Use a VA Applicant Pipeline
It's a good idea to have all your top fractional VA prospects visible at a glance, in a way you can monitor and compare how they're faring in the application pool efficiently. One way to do that is to use platforms like Workello. Workello gives you a way to assess your candidates through pre-screen assessments and interfaces like this: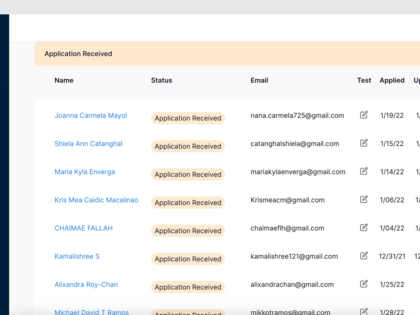 This gives you a straightforward, visual approach to tracking applicants as they progress from application to interview, interview to test project, etc.
As prospects progress through the hiring process, you may even automate particular activities, like sending an email or a link to schedule an interview. Then, you may also dismiss unsuitable candidates gently with an automated, tailored email, preserving your relationship in case you ever need them.
While creating a transparent applicant management process may seem like extra effort, it lays the groundwork for future growth and cultivates an excellent candidate experience.
Pro Tip: Any possible candidates should be interviewed through Zoom or Google Meets, particularly if you discovered them on a marketplace. Look for testimonials from previous customers and any evidence of the virtual assistant's prior success.
Introduce your VA to your company gradually so both of you can learn where they thrive. If you give virtual assistants too much responsibility too soon, bad things could happen.

Monitor Your VA's Performance and Track Time
It can be challenging to estimate the task completion rate or workload your virtual assistant should handle each hour. Enter time-tracking.
Although VAs usually have processes to measure time and report it on your invoices, you can also look at time-tracking applications for yourself. An example is Toggl.
Give your VA as much room to be creative as possible, but still, check in with them frequently to see if there are any ways you can improve their workflows or streamline the process.
Sometimes, your virtual assistant may come up with a more practical approach to completing the task than you suggested. They may have even grown so used to your company that they start making suggestions as a regular employee might.
Then, consider increasing your virtual assistant's responsibilities after they are accustomed to their job. You can have them outsource more procedures or hire a different VA to handle other facets of your organization.

My VAs are now hiring my VAs pic.twitter.com/6Txlki7o2b

— oliverflips (@oliverflips) December 24, 2021
Should You Outsource a Full-Time or Fractional VA for Your Marketing Team?
It's common for business owners to assign a full-time worker to duties they're unqualified to do. This results from wanting to fill employees' hours because they're on the payroll - regrettably, raising project costs. Or even worse, it might lead to subpar work that gives the wrong image to clients.
You are less inclined to ask fractional virtual assistants to execute jobs they need to be more competent to do. This is because you only pay the VA for the work done. This results in significant cost savings for the company and enables the VA to utilize their most robust skills. But that's not the end of it.
Since they operate remotely, fractional virtual assistants are responsible for providing their own tools. Additionally, they are sometimes regarded as independent contractors and are responsible for their own taxes and costs. Ensure you confirm with your accountant that your virtual assistant does not classify as an employee for tax purposes before hiring them.
Of course, it's best not to base your hiring decisions on pricing but on what the virtual assistant do for your business. But this is certainly a factor to consider.

So, Is Hiring a VA the Way to Go?
Virtual marketing assistants certainly do make a case for themselves. Plus, a problem shared is a problem half-solved.
There's no arguing that you're great at what you do. You're drawing more people in to your quality work - that's why you need help. Getting help when you need it helps you get more hours of the day back while getting more job done, and you don't even have to employ another person. You can get expert help when needed at a fraction of the cost.
But getting this help can be challenging, especially with the bar of entry so low today. That's why it's best to have experts, like O8, do the work for you.
With fractional marketing at O8, you get an extension of your marketing team and an embedded digital agency. You get an experienced Customer Experience Lead (CXL) to your account, who serves as the principal liaison between your team and ours and manages workflow, quality, skillset assignment, and timelines.
But no pressure. You get a no-obligation free strategy session and customized plan to attain marketing nirvana. Get in touch today to learn more.
Get a free strategy session on virtual marketing assistance
---