"Among those familiar with the space, most signs are pointing to another strong year in commercial real estate." — Seven Trends Driving Commercial Real Estate in 2022 (Forbes) The outlook is bright for the commercial real estate industry. Experts expect available debt and significant capital to fuel growth. Commercial real estate companies want to capitalize on every opportunity. A solid commercial real estate (CRE) marketing plan is a good start. We'll begin with the definition of a CRE marketing plan. Then, we'll explore current trends and opportunities in the industry. Lastly, we'll show you how to develop an effective CRE marketing strategy.
What Is a Commercial Real Estate Marketing Plan?
Your CRE marketing strategy is a guide for attracting, engaging, and delighting clients. You want to create a unique game plan for your firm based on your audience, resources, and goals. Narrowing your focus prevents you from getting overwhelmed. You can manage tasks, track activities, and communicate with stakeholders.
Commercial Real Estate Marketing Trending Trends
Answer a question before starting your marketing plan. What's going on right now in the commercial real estate industry? The following topics are trending.

CRE Digital Marketing
Your CRE firm likely increased digital marketing during the pandemic to reach clients. Your customers will continue to demand online information because it's convenient. Comply to keep your clients engaged and track which resources get conversions.

Virtual Meetings
Face-to-face interaction isn't the only way to do business. For example, a virtual 3D tour on your website lets clients visualize themselves in a space. Your CRE customers can tour commercial properties through video calls to save time and money. Using video conferencing allows your firm to see more clients in a day.

Integrated Marketing Tools
Specialized CRE marketing tools that integrate with other technologies are becoming more popular. Using a tech stack driven by APIs improves workflows. It also creates repeatable and scalable processes. For example, you can send out real estate property listings to multiple channels in seconds. This ability is crucial in a 24/7 information environment.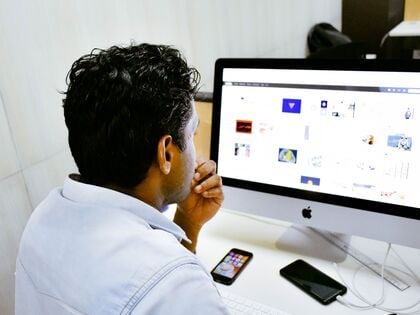 Multifamily Recovery
The multifamily property sector is rebounding from the pandemic. This real estate appeals to clients who want to expand their investment portfolios. Moody's Analytics reports the multifamily national vacancy rate fell to 4.7% at the end of 2021. Before the pandemic, the rate was 4.8%. The highest rate was 5.4% at the end of the second quarter of 2021. Fannie Mae expects the rate to remain flat in 2022.

Coast Recovery
Multifamily properties in coastal cities are also bouncing back from COVID. Vacancy rates in Los Angeles, New York City, Boston, and Seattle are at pre-pandemic levels. These reports from Marcus & Millichap show pandemic migration has slowed. People want to remain in or move to these cities.

Upgraded Rentals
The pandemic forced renters to look for more spacious and luxurious apartments. As tenants spend more time at home, they want to improve their spaces. They also want to keep renting because single-family house prices remain high. A renter wanting extra workspace is likely to upgrade to a two-bedroom apartment.

Hybrid Work
Offices are changing but not going away. Employers experimenting with hybrid work need commercial properties to house employees. Gallup says 53% of remote-capable employees expect to continue hybrid work. Nearly 60% prefer the mix of remote and office locations.

Retail Recovery
Moody's Analytics says the vacancy rate of neighborhood and community shopping centers is steady. The rate, which was 10.2% at the end of 2019, went up to 10.6% in the first quarter of 2021. By the end of the year, vacancies dropped to 10.3%. This data reveals people still want to shop at brick-and-mortar stores despite eCommerce.

Commercial real estate marketing and digital marketing go hand in hand
Commercial Real Estate Opportunities
You're on top of trends, so let's look at the commercial real estate opportunities opening up today. J.P. Morgan's commercial real estate outlook identifies three areas of opportunity. Consider affordable and workforce housing, infrastructure updates, and upgraded technology.

Affordable and Workforce Housing
There's not enough housing across the country for middle-class families. Mixed-income housing developments are essential for building up an affordable housing inventory. Increased housing density and public-private partnerships are also crucial to increasing workforce housing.

Infrastructure Updates
A $1.2 trillion bipartisan infrastructure bill became law in 2021. It included $110 billion for roads, bridges, and massive infrastructure projects. These upgrades will cut commute time, speed up deliveries, and boost the economy. Commercial properties in those areas stand to benefit.

Upgraded Technology
Electronic rent payments are on the rise. As a result, multifamily property owners need to offer payment options, enhance communication, and improve accessibility for tenants. A digital rent collection tool lowers costs, strengthens capital, and serves renters better.
How to Craft a Commercial Real Estate Marketing Strategy
You're aware of industry trends and opportunities. Now you're ready to build your CRE marketing strategy.
Use these steps to create your master plan:
Define your ideal clients and set marketing goals

​​Evaluate your offline marketing approach

Optimize your online marketing tactics

Track and analyze your results

Define Your Ideal Clients and Set Marketing Goals
Start by classifying your target audience and establishing marketing goals.
List the criteria for your target market and create buyer personas to bring them to life. Find out your ideal client's challenges and where they spend their time to determine how to reach them. Next, analyze how your competition targets potential customers. Then you'll know how to make your value proposition stand out.
Review your current CRE marketing strategy to identify strengths and weaknesses. Use this information to set SMART (specific, measurable, actionable, relevant, and time-bound) goals. Consider the tools, resources, and budget you need to stay on track with your plan. Decide how you'll track progress along the way and measure success at the end.

Evaluate Your Offline Marketing Approach
Online marketing is a valuable tool in commercial real estate. But offline marketing is not dead. Keep this approach in your property marketing plan. Commercial real estate professionals still build relationships with clients this way.
If you use direct mail, send standout pieces to a hyper-focused list. Invest in print media to build brand awareness and maintain authority. Give high-quality print collateral to your CRE clients to share your buildings' stories. Create attractive window signage and displays that showcase your properties' features.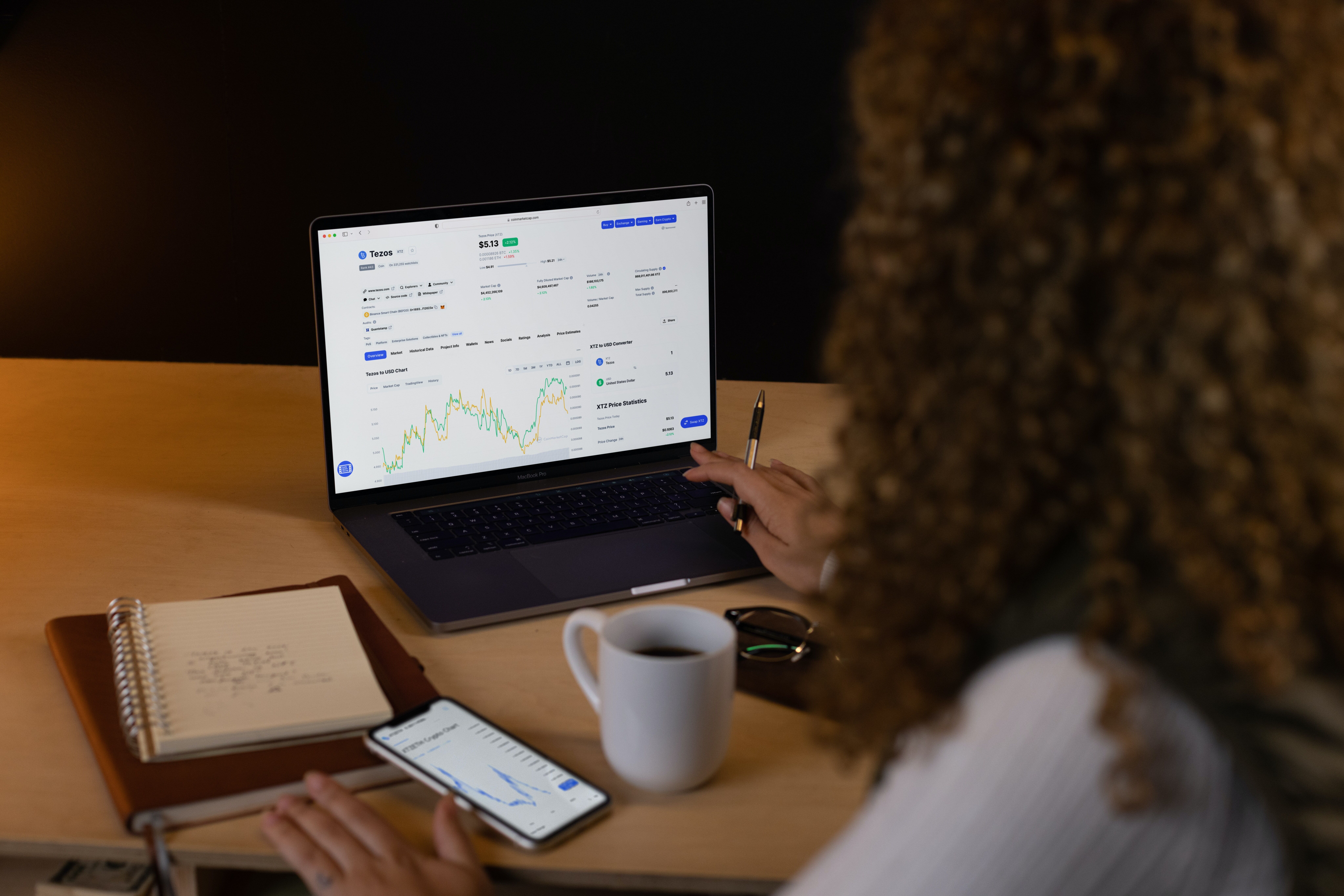 Real-life networking remains essential for making connections with CRE clients. Host brokerage events and hand out business cards at your available properties. Attend local or national CRE events to increase visibility and make matches. Take your offline networking online. Connect with people you meet at events on LinkedIn.

Optimize Your Online Marketing Tactics
By now, you know digital marketing in CRE is in demand. Use this knowledge to leverage your owned, paid, and earned media approaches.

Owned Media
Owned media is your firm's assets. Email lists, blogs, websites, and social media profiles are examples of owned media.
Use SEO tactics to get your commercial real estate website in front of clients. Target leads with email marketing campaigns. Make sure you speak to their needs and nurture them through the funnel. Maximize content marketing with regular blog posts. Offer helpful content and establish your firm as a thought leader. Post links to blog posts on social media. Engage with potential customers on your profiles.

Paid Media
Paid media means paid advertising or performance-based channels. Examples are PPC advertising, paid promotions, keyword campaigns, remarketing, and banner ads.
Paid media can be an expensive marketing method. But this tactic gets faster results and collects valuable data. Run paid ads that link to landing pages on your CRE company website. This tactic can lead to high-quality lead generation. Consult with a PPC professional. They can help you pick the right keywords, hone your criteria, and figure out your budget.

Earned Media
Earned media covers exposure you gain through your online presence and brand advocates. Social media, SEO, and press coverage are types of earned media.
Leverage SEO to get your commercial real estate business in the top Google search engine results. But, remember, this strategy can take weeks, months, or even years to achieve. So stay on top of best practices, such as keyword research, inbound links, and search intent. This effort will help ideal clients find your content and view your firm as a helpful guide.

Mix It Up
It's best to mix these approaches across channels. Don't put all your digital marketing efforts into one area. When it's time for analysis, check each ROI and make adjustments until you see the results you want. Don't be afraid to abandon tactics that aren't worth the effort.

Track and Analyze Your Results
Your CRE marketing plan is now ready for action. Tracking your marketing activities will help you measure success.

KPIs
You should already know your key metrics because you set marketing goals at the start.
Here are a few KPIs to watch:
Clippings (PR)

Brand impressions (ad)

Website visits (online campaigns)

Leads generated (overall goal)
Focus on the metrics that best reflect your goals. Then analyze that data to help you decide what to tweak and how to improve your strategy in the future.

Tools
Invest in CRE marketing tools to measure success by keeping track of every activity in your funnel. You can manage information across your firm's marketing, sales, and support processes with a CRM. Data organization can help you identify potential business opportunities.
This list includes some CRMs geared toward real estate agents:
Marketing tools like Google Analytics and Google Data Studio streamline your data. Google Analytics tracks website traffic and Google Ads performance. Google Data Studio puts all the information into easy-to-use dashboards and reports.
Commercial Real Estate Digital Marketing Services
A solid commercial real estate marketing plan builds brand awareness, generates leads, and boosts sales.
Do you have more questions about CRE marketing? Need help with your digital marketing strategy? Reach out to some commercial real estate marketing firms.
At O8, our marketing strategy expertise covers many disciplines. We're also a certified HubSpot agency partner and Salesforce integration experts.

Optimize your commercial real estate marketing strategy today
---