How To Select the Right Web Development and Design Agency?
Most companies, if not all, have a website -- some of them archaic (we're talking early 2000's), others more recent. Modern sites using a CMS like Drupal or WordPress are in desperate need of a refresh, update, or some restructuring. So here you are, reading this post, and wondering what to look for when selecting a 'dev-shop'. If you haven't already browsed through our site, I would encourage you to do so. And if, for whatever reason, you decide to go a different direction, here are a few things to consider.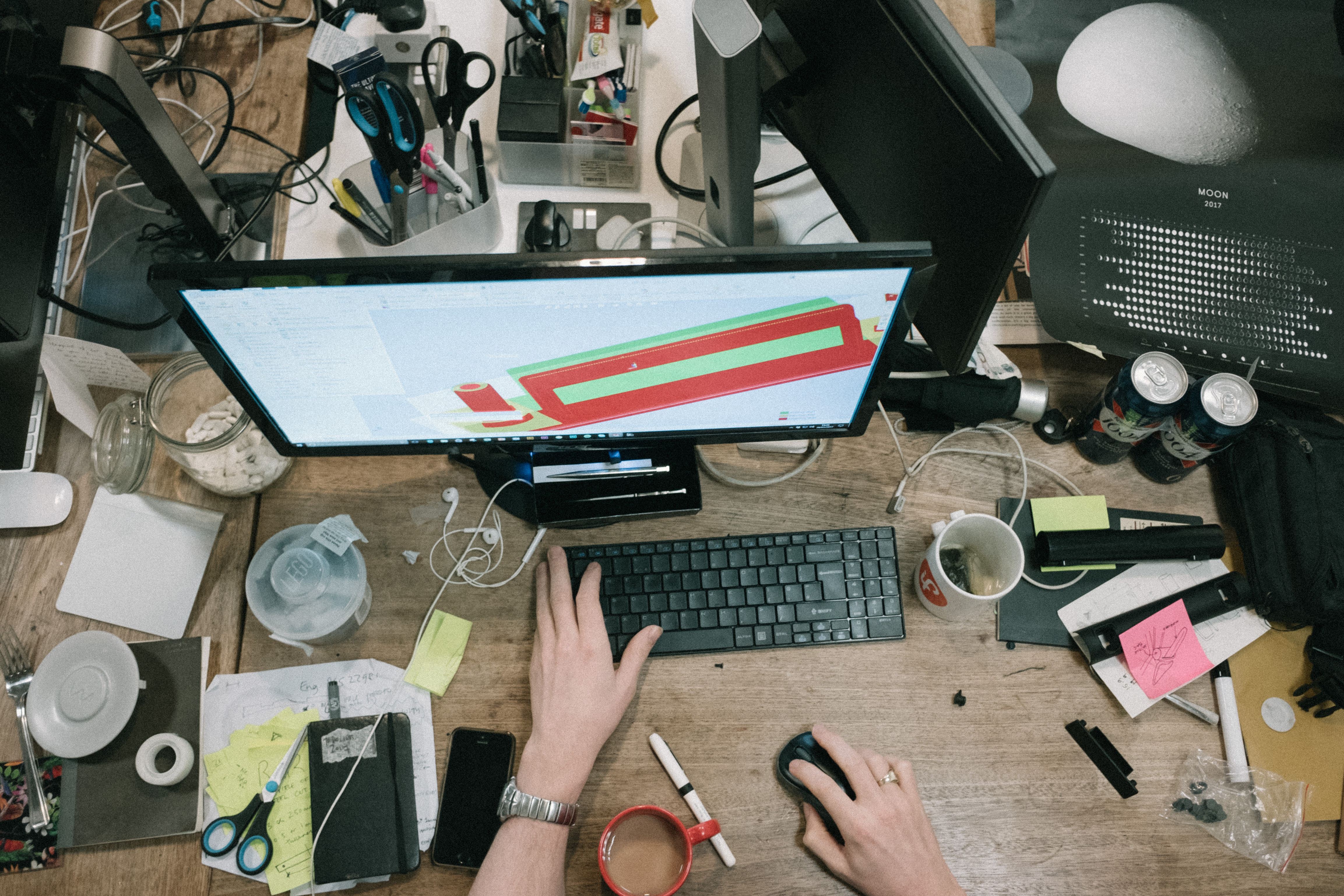 ​
Reputation, References, Size & Location
Does the company have an online reputation, e.g. social media outlets like Google, Facebook, Twitter, Instagram, etc.? Are their projects / portfolio inline with your vision? A well presented portfolio, with a variety of experience, adds a tremendous amount of credibility, as well as who they've worked with.  They might not know your exact industry, but do they have experience working with B2B or B2C?  Much like a resume, can they provide a list of references? Do they have experience in the back end as much as they do design? Many smaller agencies will recommend templates (which isn't a bad thing). There are, however, circumstances where templates will require customizations which call for an experienced developer to dive into the code and database.
If you're in need of help, and don't have a strong background in IT or web-related projects, you should consider hiring a local agency. Why? Because of the in-person meetings which create project continuity, collaboration, open lines of communication, and sharing of ideas.
If you decide to hire an agency that is outside your local area, be sure to consider the following: Can you meet everyone on the team either in person or video conference? Many web development companies are one to two person shops (typically a sales-y person with some technical background) that outsource the majority of their work. So what's the problem with that? I've been down this path before, and it took a lot of communication and getting to know the overseas team.
I was once brought into a project where roughly $1.2 million was spent on "development". Up to this point, all the company had to show for it was a few wire-frames and Photoshop layouts. This 'round robin' approach had one fundamental flaw: communication. An 11.5 hour time zone difference meant that when the team had questions (and they always do), nobody was awake to help move the project forward. Time was of the essence at this point so I spent the next 4 months overseas working shoulder to shoulder with the team in order to get the software out the door (or at least version 1).
The point is, if you have a project and think you can just hand it over to an offshore development team to complete, you may want to reconsider. Also, make sure there are more than 1-2 developers within the company that you can have direct access to. I can't tell you how many meetings I've had with potential clients where I realize they are frustrated because they can never get a hold of anyone. Most reputable web-dev agencies will have at least 5-10 developers on staff.
Support, Maintenance & Hosting
This leads us to support & maintenance. Larger teams have greater availability for support and constant monitoring of your site's health. It's also likely that at some point you're going to encounter an urgent issue with your website. Is the team able to roll with the punches and get things fixed in a timely manner? Be sure they provide basic training as part of the plan, and make sure you have a list of things that will need frequent updating. For tasks that may require a higher level of technical ability (like design, configuration or programming), the company should provide a quote before starting the project.
While reputable agencies should remain agnostic to the idea of having multiple platforms and multiple hosting platforms, there can be other motivations. Some  agencies are incentivized to get you hosted on their platform, so make it a point to ask them whether or not they make a commission.
Digital Marketing - SEO / SEM Services
If a company doesn't outright list any SEO or marketing offerings, consider this a little bit of a red flag.  Do they understand and comprehend SEO? Most reputable companies will have a dedicated and experienced SEO team that works in collaboration with developers and designers to understand a client's needs.
[RELATED: 10 Reasons You Should Consider Outsourcing Your SEO]
Here's an analogy I like to use: consider the web development process much like getting an astronaut to the space station. After the site is launched, much like the rocket breaking orbit, the real work will then begin once the astronauts reach the space station. This compares to site optimization. What's the point of having a site hanging out in space if it isn't being optimized?
One last thing to note: pricing is never the same, and you'll typically get what you pay for. If it sounds too good to be true, it usually is, which means the company is either under bidding, or perhaps not looking at everything. If the price seems unreasonably high, you might want to dig deeper into how they operate. And finally, like getting diagnosed at the doctors, it's always good practice to get a second opinion. Or for this particular purpose, get at least three quotes from firms that are local. This way, you can establish a relationship, and they'll be able to come into your office and meet with you to understand your needs.
Bottom line: Whether you're going local or remote, it's best to have a team that's communicative and is accustomed to working together.
Join the conversation