How to Justify Marketing Spend for B2B Marketing Teams
Reading time: 8 minutes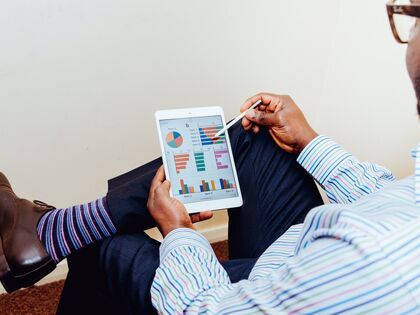 Justifying marketing spend for marketing teams is a tale as old as time. Showing marketing ROI (return on investment) for marketing budget approval has always been difficult. The challenge is particularly steep in the B2B marketing world, where the stakes are higher, the decision process is longer, and it generally takes many, many touchpoints before a prospect becomes a customer. Add to that the challenges with marketing attribution in many CRM systems, and your B2B marketing team may have a hard time justifying an additional spend — even when you know you need it.
Step One: Align the Marketing Budget Ask with the Goals of the Business
So, how should a B2B marketing team proceed in justifying additional marketing spend? The first and very important step is to start by focusing on the overarching business goals. (Not the marketing team's goals.) Please, marketers, it is imperative that — for this exercise — you ignore all vanity metrics and any marketing team-only metrics.
Before we begin, let's share a few words about vanity metrics and marketing metrics. According to HubSpot, "Vanity metrics include data such as social media followers, page views, subscribers, and other flashy analytics that are satisfying on paper, but don't move the needle for your business goals. They offer positive reporting, but no context for future marketing decisions — something actionable metrics can do." Marketing team-only metrics include data around brand awareness, page impressions, and the like.
These marketing metrics are undoubtedly helpful for marketing strategy and KPIs. However, when attempting to justify marketing spend, particularly in a B2B environment, you are talking to the C-suite. The key term here is "actionable metrics."
And like any other situation in life, to communicate effectively, it is crucial that you meet them where they are, not where you want them to be. You must speak their language. And the language of the C-suite is revenues (money). So, how do B2B marketing teams justify additional marketing spend? Simply put: align what you are asking for with the goals of the business.
Step Two: Show ROI (Return on Investment)
Many marketing departments and agencies focus their efforts on branding and other top-of-the-sales funnel work. That work is very important. One international bank values its brand at 1 billion dollars. A strong brand provides clarity to customers and prospects. However, when you are working to justify marketing spend for a B2B marketing team, top-of-the-sales-funnel work is in the same category as vanity metrics. You are not speaking the language of the C-suite.
This situation becomes quite challenging because, unlike the sales team, the marketing team is seen as a cost center, not as a profit center. Therefore, to justify marketing spend in a B2B environment, it is vitally important to focus on ROI.
What are the best ways to demonstrate ROI? We have broken down a few of the best ways to show value in the language of the C-suite.
KPIs

| Position your marketing spend request as an investment to achieve business goals with your target audience: new customers, company revenues, B2B product launches, and the like. To justify marketing spend, your marketing plan and marketing tactics need to align exactly with the company's goals.

Demand generation

| Demand generation is the act of bringing your sales and marketing messaging into new markets and growing demand where it did not previously exist. Entering and succeeding in new markets can be a powerful message to the C-suite.

Lead generation

| Lead generation is a system where prospective clients indicate interest by trading their business email address for an ebook, white paper, study, access to a webinar, or similar asset of value. Once that prospect converts to a marketing qualified lead (MQL), your B2B marketing team can begin to nurture that prospect with helpful email marketing and targeted ads that offer additional value. It is critical that you use a Customer Relationship Management (CRM) system that tracks benchmarks and customer journeys in order to track conversions, engagement, and, most of all — ROI throughout the sales cycle.

E-Commerce

| While e-commerce may not be the norm (or even be reasonable) for your industry today, it certainly may be in the future. Don't be caught flat-footed. The travel industry, the healthcare industry, the B2B equipment finance industry — none of them ever thought they would sell online. Now, or in the future, the customer experience will likely include doing business with you online.
Curious about how to build your marketing team to fit your business needs?
Step Three: Turn Your Website into a Lead Generation Machine
The results are in: inbound content marketing works. If you're not familiar with the term, B2B marketers often utilize an inbound marketing methodology that provides helpful information, filled with search engine optimization (SEO) strategy and appropriate keywords, and linking that helpful information to other helpful information on your website.
This strategy will improve your web authority and drive interested web traffic to your site. That's great! But as we have learned time and time again, eyeballs do not equal dollar signs. Pageviews are not the language of the C-suite. If you share your leads and conversion rates, you are getting warmer. So, what is the answer? Dollars. Revenue is the gold standard when justifying marketing spend for B2B.
Whether your website is brochure-ware that needs a major overhaul or an inbound marketing machine that needs some help with conversion rate optimization (CRO) — instituting a user-centered design with a variety of opportunities to convert will make a significant difference in justifying marketing spend for your B2B marketing team.
An important iteration is to consider the calls to action (CTAs) on your site. CTAs on the websites of B2B companies are often terrible. "Contact Us" or "Set Up a Meeting" CTAs appear too soon in the conversation when someone is just browsing. Prospects who are still at the top of the funnel are not ready to meet with you or even exchange emails, yet. Like any relationship, they want to get to know you better before they commit.
Another critical step is to focus your marketing efforts on creating opportunities for your site visitors to engage with your website. Again, gated content such as an opportunity to download a free ebook, view a study, or a similar offering of value will help you to earn conversions. Don't forget to track those conversions through the journey to show new client generation and revenues.
Another tool of the trade is to utilize heatmaps (Hotjar, for example) to understand how visitors are interacting with your website. Heat maps will tell you who is visiting which pages, what they are interacting with, what they are ignoring, and a whole lot more. Heat maps will help you make CRO-focused iterations to your site that will turn visitors into leads. Then, marketing automation nurturing workflows and marketing campaigns, including pay per click (PPC) and retargeting ads with additional helpful content, will turn those leads into that all-important bottom-line revenue.
Step Four: Show Value
To justify more marketing spend, B2B marketing teams must show value. New tools, new hires, new technology — all of that is expensive. Be sure to show how it benefits the organization.
Speaking of new tools for your marketing team, the rapidly advancing marketing technology — or MarTech stack — may feel like it's gotten away from you. That's because, in 2011, there were 150 MarTech solutions on the market. In 2020, there were 8,000. And it's still growing at a rapid clip.
There are a lot of opportunities to spend marketing dollars. When you have settled on a solution, be sure that you can justify the value of that solution for your marketing budget. So invest time in doing your research. Start with the basics:
Google

Marketing materials on the tool's website

Customer reviews

Analysis of the tool you want versus similar tools
This information is power. But you can take it a step further and break down your company's internal silos. Meet finance with about your investment goal and talk through it with them. Get them on board early.
Also, meet with other internal stakeholders about your marketing spending plans, share your vision, and welcome their ideas and input. The truth is that breaking down silos may cause you to need to pivot or alter plans somewhat. But altered marketing programs are generally better than canceled marketing programs. With high-ranking members of other departments at your back, you have a better chance of achieving your goal.
Step Five: Manage Management's Expectations
When B2B marketing teams invest in marketing initiatives, it is important to proactively manage the C-suite's expectations. Bring data and analytics to the table. Help them understand what is reasonable. Compare and contrast the B2B industry norms for conversions on LinkedIn, Google, and other lead generation sites. Understand how the company budget is set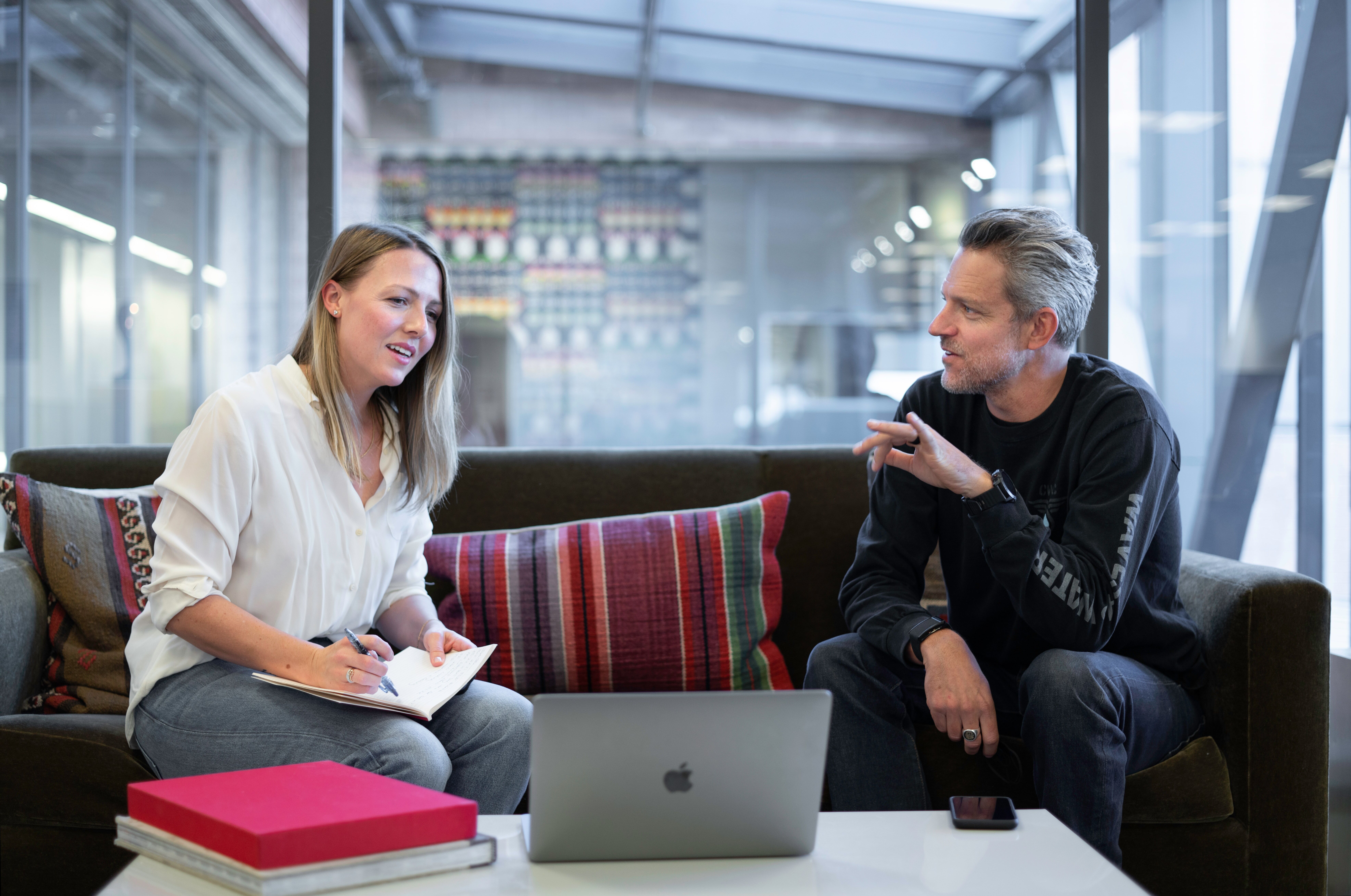 before budgeting time arrives, and be ready to discuss how the marketing investment is expected to impact the organization's annual revenue and drive new potential customers.

Don't forget to illustrate ROI. This is the language of the C-suite.

And avoid over-selling. If you promise that the marketing team's investment will solve all of your company's problems and fold their laundry on the weekends, you will be doomed to fail. Despite the temptation to build up the marketing investment to get the deal done, stick to facts, analytics, track records, expected revenues for this year versus last year, and (you guessed it) expected ROI.
Step Six: Ask For Help
At this point, you may be thinking, "thanks for the advice, but I already work 50 hours a week and some of this is simply not practical." That feedback is absolutely fair.
That is why we recommend you ask for help. You can hire fractional marketing specialists or an agency to extend your expertise at a lower cost. See the "Perfect Digital Marketing Team" blog on the O8 website or our webinar on YouTube for a deeper dive into how an ideal marketing team should be structured for the modern era.
Learn more with a minimal time investment, watch our Perfect Digital Marketing Team playlist now:
Want to learn more about B2B marketing?
---