Why is your website not gaining traction?
In this week's Q&A edition of "O8 On", CEO of O8, Seth Viebrock, and VP of Digital Marketing, Andy Keith, share their expertise and knowledge of SEO. Manager of Marketing and Business Relationships, Hadley Hirsch, guides a discussion on SEO tactics and tips. 
Question
Hadley Hirsch: Once I start implementing SEO strategies, how long will it take to get rankings, and how long will it take to see increases in traffic?
Answer
Andy Keith: So it's happened on occasion where you can initiate an SEO effort and see some quick results out of the gate, within a few days or a week. That's typically not the case. SEO is typically a much longer game. I generally advise clients anywhere between three to six months before they start really seeing significant results. It all depends on the size of the site, the amount of traffic they have, the amount of content that's being put out, how often Google's coming by to crawl and index the site, and just overall the quality of the material. How relevant is it to their audiences? There's a lot of content on the web, so it can take a long time before your content is found, but the sooner you start, the quicker it's gonna happen.
Seth Viebrock: And I would just add that you have to kind of be somebody on the web first before Google takes you seriously. To put it a different way, the number of high domain authority websites pointing to your site is a big factor. You have to kind of prove to Google that you're somebody, that you have interesting content, and that other people who Google already knows and trusts are linking to you. Otherwise, if you spin up a big huge website with a thousand pages of content, as far as Google is concerned, "Who are you?", you could be a bot putting together a bunch of content, or you could be just a new company. But why should this new company gain traction? There's a lot of factors that go into it.
Need even more info on SEO?
Question
Hadley Hirsch: So is there a magic number for the amount of content somebody should be putting out?
Answer
Andy Keith: So you're not gonna like hearing sort of the same answer and over and over again, but it's going to vary. I mean, everybody hates it when the answer is "Well it depends," but a lot of it is gonna come down to several factors. It's your business and what's going to serve the needs of your audience. First and foremost, you could be thinking "All right, we're gonna crank out this content, we're gonna have a new article out every day," but if your potential readership doesn't want to see an article of you, doesn't need to see tons and tons of new content, you may be spending a lot of time spinning up sort of low-quality content based on just wanting to have a high volume of it. You'd be better off putting your effort into a handful of really good, solid, quality pieces every month that answer market needs and that help people solve really important problems. So the right answer is to not think about how many pieces of content you need, but what's going to really serve the needs of your market, what's going to help your customers the most. And then you can think in terms of a cadence, but you will want to vary the number of pieces. They don't all have to be very in-depth pieces, but they should be good, solid, quality pieces that are helpful. 
Seth Viebrock: And of course these days, that content needs to have a great user experience. Google cares about that if you're looking at it on mobile, you know, that's where Google is looking because a lot of users are looking from that perspective as well. And does the page have a hierarchy, and how is the information structured? All these things Google will take into account. 
Question
Hadley Hirsch: So, one of the best things about all of the SEO tools is essentially your ability to be able to spy on competitors, if you will, and stay competitive in your market. What are the best techniques for analyzing competitors, and what do you use?
Answer
Andy Keith: Well if you're gonna spy, why not just go right to SpyFu. We don't get paid by SpyFu, but it's one of the tools that we use. It's a great tool for doing competitive analysis. You pretty much plug any domain in and get information about what keywords they're using, how they match up against yours, if they're doing paid search, what kind of ad spend do they potentially have. It's estimated data, but their database is pretty good, you can get a lot of insights from that. 
So that would be one, there are other good tools that are either free or low-cost. Neil Patel's Ubersuggest is another one that we often recommend in terms of being able to just plug in a domain name and see what's going on with a competitor, or how they're ranking, what keywords are essentially driving traffic for that site.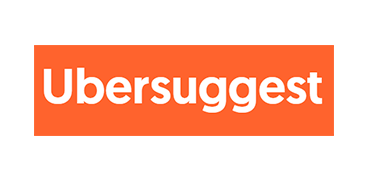 Then, of course, there's just good old Google. Google itself is a wonderful tool in that respect. Plug-in the searches that you think are relevant to your customers and market and see who's coming up. And then dive into their sites, and look at their on-page SEO, look at their meta-tagging, look at the quality of their content and what's ranking, and see who's linking to it. And you can do a lot of that even just for manual inspection on Google to get a good sense. But these other tools, like SpyFu and Ubersuggest, will automate that process significantly.
Question
Hadley Hirsch: So how often should I change my page titles and meta descriptions, or how do I stay relevant with local SEO?
Answer
Andy Keith: So those are two different questions. Changing your content on the page obviously is not necessarily specific to local SEO. You know, there's a saying, or there's a rule that Google has incorporated into its algorithm, QDF. It's very old, this is not like the latest thing. This has been around forever. QDF means "query deserves freshness." It's just simply a way of saying that if you're searching for something, Google is going to tend to elevate more recent content that's updated. And one of the best practices is to constantly be looking at "Is my content still current"? I mean, you can take something that you published last year, and you can freshen it up, add a new perspective to it, maybe update it for current circumstances. As we're having this discussion right now, we're in the middle of the Coronavirus, the era of the Coronavirus. And some of the content that you have might be really relevant to doing business in this particular set of circumstances. Then six months from now hopefully, we're someplace else, someplace better, and you then would give it, perhaps, a different treatment so you can go back to the same content over and over. You should be looking at how your competitors are ranking for those searches and keywords, and thinking, "Are these really the right terms, have I really optimized as well"? So as with a lot of things with SEO, it's never a one and done.
Seth Viebrock: I'd also add, you know, kind of thinking about your reputation management on things like Google My Business. Do you have a system in place for customer reviews? If it's relevant to you, how about Yelp? How about other local-focused directories and services? That all counts too. And just using Google My Business as a tool itself, posting updates, posting offers... you know, when people are searching for a plumber in Minneapolis or a web design agency in St. Paul, whatever it is, they will look at those directory listings and make decisions off of those.
Question
Hadley Hirsch: Why should I pay for continued optimization if I gained good positioning? I'm finding that a lot of clients are saying, "We're where we want to be, we're good, end of story." 
Answer
Andy Keith: If you can get to the top and stay on top, more power to you. But our experience has been that it requires constant monitoring and constant attention. And again, how you do that, whether you have resources within your organization that are tasked with looking at your SEO and maintaining vigilance on it and looking for new keyword opportunities... I mean, that can be a whole focus of a marketing group. It's a somewhat specialized skill-set, so a lot of people will employ contractors or agencies or outside resources, but it's never a one and done. It's never one and done with this. You're only as good as your last ranking on Google yesterday. They change their algorithm thousands of times a year, and you can suddenly find yourself losing altitude very quickly, so you just have to stay on top of it.
Question
Hadley Hirsch: So would you say that there's a benefit to hiring someone to have eyes on this data and be continuously changing and optimizing? What's your experience, Seth, with ten years in the industry?
Answer
Seth Viebrock: Well, you know, a lot of people try to wear too many hats as marketers. And, of course, with all these subsections of marketing, there are specializations, and SEO is a very deep topic. Sometimes as a marketer, rather than rallying your team around producing highly meaningful, usable, valuable content that will get you these rankings, you're playing around with technical SEO on the page or looking at how keywords are moving. You're just trying to do too much, so we do find that offloading some of this really technical SEO, some of the optimization techniques, that does make sense for a lot of marketing teams. Then they can focus on what they do best, which is telling the brand story and creating really relevant, usable, valuable content.
Question
Hadley Hirsch: So is there anything else you guys would add or want someone who's looking to dive into the SEO realm to know?
Answer
Andy Keith: I will just jump onto what Seth said, that people sometimes, I think, frequently look at this through the wrong end of the telescope. They often look at it from "I want to do content marketing, so I need to figure out how many times a week I'm posting, and what am I doing on social?", etcetera. And "How long should the article be"? And those are all good technical and tactical questions to ask, but it really, basically comes down to, and this is sounding a little repetitious, but what is really going to be valuable to my audience, and what can I provide, what can I share in terms of my expertise? What can I share freely that's going to help people solve real business problems, and how can I package that in a way that's valuable and interesting and engaging and reflects good user experience, and will make them say "Wow this was really great, I got a lot out of this, I'll remember these people, I'll come back for more," or be receptive and wants to get on your email list? Or they see your advertising if you show up on some other channel or in some other context. That quality of content coupled with a good solid cadence and thoughtfulness around the technical aspects, such as the on-page and off-page SEO factors we've been discussing, are all going to contribute to a good, strong ongoing presence. But it really comes down to content, your story, how well you tell it and how valuable it is to your audience. 
Seth Viebrock: Right. The only thing I would add is just another echo that these days Google is too smart for you to fake SEO. 
O8 can help you optimize your SEO strategy!
Join the conversation