Optimizing Your Digital Customer Experience in 2020
Optimize Your Digital Customer Experience
Customer experience optimization is key to success for businesses in the digital age. Focusing on customer experience can improve customer satisfaction, loyalty, sales, revenue, and business reputation.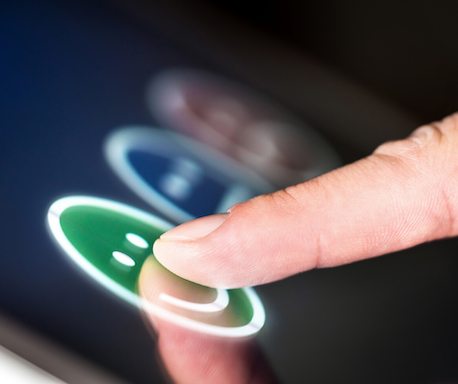 Forbes just published a list of customer experience statistics that summarize the benefits quite well. Here are a few examples: 
Digital transformation and a focus on customer experience can generate a 20-30% increase in customer satisfaction and economic gains of 20-50%.
Experience-led companies have 1.6 times higher customer satisfaction rates and 1.9 times higher average order value. 
Companies with the strongest omnichannel experiences retain 89% of their customers on average, compared to 33% retention for companies with weak omnichannel customer experience.
There are lots of ways to approach customer experience (CX) through product development, sales, marketing, as well as user experience (UX) optimization. But as e-commerce marketing has grown into an omnichannel effort, there's another important area to focus on: the digital experience. 
What is the Digital Customer Experience?
It's safe to say that digital customer experience (DCX) is just another aspect of CX. However, it requires a special approach and considerations to optimize, which is why it gets its own name. 
To define it, it's best to compare DCX to regular CX. 
Customer experience is the result of the relationship between a business and a customer as they interact over time. Interactions can be with a company's brand, digital website, products, or services. It includes touchpoints during the customer journey as well as the post-purchase experience. Improving customer experience can help businesses meet key goals like converting more leads, driving more sales, and increasing customer lifetime value. Instead of developing initiatives that focus on reaching each of these goals individually, focusing on customer experience overall can drive these results in unison. 
Digital customer experience is part of customer experience consisting of the sum of digital interactions between a customer and company. These result in a lasting impression the customer walks away with. While broad CX can include non-digital interactions, DCX focuses specifically on digital. With the rise of e-commerce and online shopping, DCX has arguably become more important than other traditional aspects of customer experience. 
For most e-commerce businesses, the vast majority of their interactions with customers will be digital. Failing to prioritize DCX can lead to experiences that frustrate consumers, causing them to seek out competitors and decrease customer lifetime value. 
Tracking and optimizing DCX is particularly challenging because of the nature of omnichannel marketing today. Consumers interact with your brand in numerous ways on different platforms across the web. Monitoring these interactions gives you an opportunity to optimize your marketing message and approach with customers on each platform. 
The Benefits of Integrated Digital Experience Management 
Creating an integrated digital experience management approach has become more difficult in recent years. A decade ago, businesses could invest in a few simple tools to optimize DCX, such as using Hootsuite to post to different social media platforms and an email tool to send out automated messages to your lists.
But omnichannel marketing is now much more complicated than this. It's necessary to keep track of who you've reached, with what message, and on what platforms to inform future marketing decisions. This can't be done with a simple spreadsheet. Customer relationship management (CRM) tools can help businesses track a lead's progress through their sales pipeline. But they don't track every interaction around the web. That's why it's necessary to invest in a digital experience platform (DXP). 
There are many benefits of investing in a DXP to integrate digital experience management. A DXM can help with: 
Content Management — Develop and deliver content seamlessly across different marketing channels and social media. 
Building Personas — Gather relevant data about your target audience's interests and behavior to build more accurate profiles. 
Personalization — Automate changes to your content based on audience insights, including language optimization and targeting different regions or states. 
Mapping the Customer Journey — Tracking the customer journey across channels and touchpoints gives a fuller picture of CX and opportunities to optimize it. 
Performance Analytics — More data about the customer journey and the digital marketing landscape across channels provides more performance insights. Linking specific marketing initiatives and audience behavior to sales helps you determine the real ROI of your efforts. 
Scalable Marketing — DXM can help marketers streamline a number of processes, such as content creation, personalization, distribution, and performance analytics. This optimizes and saves time, making marketing strategies less cumbersome and more scalable. 
All these benefits combined create a better shopping experience for consumers while eliminating barriers to purchase. Optimizing DCX helps businesses convert new customers and increase the lifetime value of their current ones. 
Investing in a Digital Experience Platform 
Digital Experience Platforms are a relatively new category of marketing software designed to help enterprise businesses manage and optimize their digital experience all in one place. A DXP can consist of a single technology or a suite of tools that help businesses understand their DCX and automate their strategy. 
According to Gartner's Magic Quadrant for Digital Experience Platforms, these are the main options for DXP in 2019: 
These are all comprehensive enterprise solutions, however, there are also many other tools that help businesses manage certain aspects of the digital experience. Which one you should choose will depend on your budget, needs, and potential to drive revenue from your investment. 
What to Look for in a DXP
To choose the right DXP, it's best to take a close look at their features compared to your business needs. Here are some important features to consider when evaluating a DXP: 
This is Just the Beginning of Digital Experience Management
"Digital experience management" is the latest buzzword for enterprise businesses looking to optimize their marketing strategy. The category of software designed to address this need is also quite new. But it's going to grow in size and capabilities quickly.
As online shopping continues to grow, digital experience management will become more important in 2020 and beyond. Enterprise businesses are often trailblazers adopting these advanced strategies. But soon DXPs will be important for businesses of all sizes to compete and thrive in the digital market. 
To maximize the value of digital experience optimization, it's best to invest now before it becomes a standard strategy for e-commerce businesses across the web. 
Join the conversation