Post-COVID: Nine Key Strategic Steps for Businesses in Today's Economy
Our Current Perspective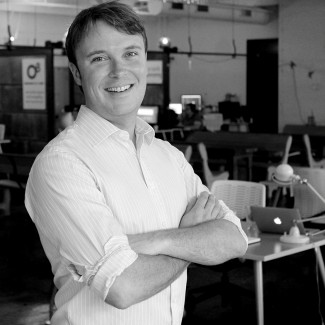 As a strategic digital agency, we are poised to offer knowledge and advice that can save entire businesses during these troubled times. I do not take this lightly. 
We are also an SMB, a small-to-medium business with 1 to 999 employees – as you may be too – trying to pivot and stay healthy during these uncertain times. We're in this together – let's help each other out. 
While many are struggling, we have to think smart, strategically, and dial back the panic as much as we can. An HBR study found that firms that cut costs faster and deeper during a recession don't necessarily flourish. They have the lowest probability (21%) of pulling ahead of the competition after the recession is over.
With that, let's get into the key steps.
1. Remote Work: Keep Improving
The coronavirus has forced a large part of the Western world to work from home. This is new for some, not-so-new for others, but it involves processes and an art form that can be constantly improved.
Why Do I Know?
I have been working remotely since 2006. Since I founded this company in 2010, we have been featured in Forbes and Entrepreneur Magazine as one of the forerunners in remote work. We have learned a lot about what works well, and what doesn't. We have time-tested a variety of tools and demoed most of the alternatives out there.
I'm going to list the tools, tips, and insights we have collected over the last 10 years. We receive zero commissions – we simply want you to succeed during these tough times and quickly navigate the dizzying array of choices. These are all good, smart, safe choices. Don't get suck in analysis paralysis -- get signed up, test it out, see if you like it, then keep at it and improve.
2. The New Online Life: Always Adapting
People are social creatures by nature, and the disruption to that by COVID-19 has drastically changed how people live their lives online, what they spend time on, what platforms they use, and how they interact. Many aspects of this will remain even after a vaccine.
It has also shifted the way we should communicate and show empathy for people in a wide variety of situations, i.e. how we reach out to each other,  our advertising messages, and how we avoid being "tone deaf" in general across all media.
3. Events: Replace In-Person With Online Alternatives
While "Zoom fatigue" is real, online event technology and platforms are evolving at a rapid pace. In-person conferences may never be the same, even after a vaccine. Executives have learned they don't have to pay for flights and hotels in order to better train employees, and other event organizers realize that expensive venue and food costs can be done without.
Everything from networkers to conferences and fundraisers are now online. Events with the in-person networking experience will likely come back post-vaccine, but many will remain online. Previously held beliefs about why events "had to be" held in-person are dissipating as people find new ways to interact.
People will always crave human-to-human social interaction, idea-sharing, collaboration, networking, and face-to-face contact. The question is to what degree that can be simulated or replaced digitally.
Read on for more information about available tools, recommended event structure, and tips for emulating more complex events, such as a conference, or social functions like networkers and meetups. We also discuss social media as part of your event strategy, including hashtags and various live-streaming options.
4. Implement a Digital-Forward Strategy
What is a digital-forward strategy? The world changed almost in the blink of an eye, and will continue to change in a post-COVID world. Everyone, everything, everywhere, will remain more digital once we have a vaccine. The degree to which you embrace this now will determine your future success.
What this all looks like from a technical, marketing, and strategic perspective is what we are calling "The New Mix." The faster you can adapt, the better off you and the livelihood of your company or organization will be.
5. Digital Advertising: New Messaging And Strategy Required
Digital advertising matters now more than ever, but the messaging and strategy must be designed for the world we live in.
6. Raise The Bar on ROI From Marketing Spend
As an experienced marketing professional and owner of a digital agency, I list and delve into the 6 most common pitfalls we see in a company's marketing efforts that are killing its competitiveness, efficiency, and ROI from marketing spend. 
7. Think Before Chopping Your Marketing Team
In a struggling economy, it can be tempting to consider outsourcing in order to reduce costs. While that can work in some areas of your business operations, it can be a disaster for your marketing department. There is actually an alternative called "nearsourcing" that can help your marketing team adapt, thrive, and drive ROI during uncertain times.  
While nearsourcing can reduce costs as you scale and grow by avoiding or delaying the need for new hires, it can also be used to fill gaps if you do have to reduce or furlough staff in order to cut costs during these difficult times.
8. Focus on Your Online and Local Presence
Many businesses have been negatively affected or even closed down by the pandemic and government decrees. However, many can pivot and adjust. 
Whether your business is a pet store offering cuddly companions during the pandemic, or a healthcare services provider, grocer, restaurant, or any other establishment that may be able to weather the storm, people will and want to buy local, and they will certainly move their purchasing activity online. 
9. Stay Secure: Batten Down The Hatches
There are certain steps you can take to "batten down the hatches" and tie up loose ends. Rising unemployment and economic inequality have given people more spare time and drive towards malicious behavior. Hackers are increasingly taking advantage of the many businesses who make security a lesser priority due to tight budgets.
Want More Strategic Insights? Talk to One of Our Specialists Today!
Comments