Upgrading to Drupal 9
Reading time: 5 minutes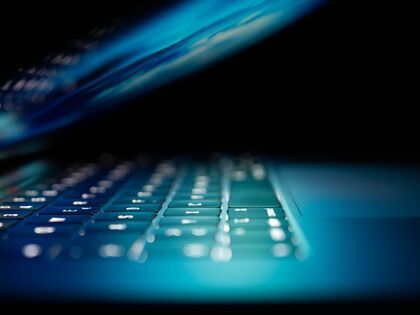 Upgrading to Drupal 9 can be daunting. With the right knowledge and team, it doesn't have to be. Get ready for the upcoming migration process by preparing now.
Can I Keep My Website on Drupal 7, or Do I Need to Upgrade to Drupal 9?
You certainly could leave your site on Drupal 7. There's going to be a paid extended support period for Drupal 7 that goes beyond November 2022. However, those support programs are mainly for extending migration timelines that take longer than you had initially planned for. While technically you could continue to pay that extended support fee, over time, the usefulness and utility of the site that you rely on will slowly become degraded.
Support for Drupal 7 plugins and modules that your site relies on is slowly going to dwindle over the coming months, especially in 2022. Migrating to D9 will be crucial if you want to maintain your site's functionality, assuming that you have anything beyond standard Drupal, which most Drupal sites do. Now is the perfect time to start planning for the migration.
Why Are People Intimidated by the Update Process?
It could be a lack of resources and time, as well as cost. A redesign or a re-platform like this is no small feat. That's not to say that there aren't things that you can do to smooth it out, but it does take a significant amount of time, resources, and dollars to execute well. These sites have built up lots of functionality over the years. Organizations might be afraid to start pulling away from their current site because so many of their core business processes may be running on it.
That's where it becomes essential to work with a partner who has done many of these updates and migrations and who has a good track record of success. A benefit of working with experienced partners is that your internal teams will be able to learn from them.
Drupal 9 Was Released on June 3, 2020.  Can I Upgrade to That Version, or Do I Need to Upgrade to Drupal 8 First?
If you have experienced enough Drupal developers on your staff or are working with an intelligent partner who knows what they're doing, yes, you could. It could make sense to do so for longer projects, but we wouldn't recommend it in most cases.
It's important to note that contributed modules need to be compatible with D9, not core D9. Project and module status for D9 compatibility can be found here. This will be especially important given deprecated features (certain JavaScript APIs and Twig markup) from D8 to D9.
Furthermore, while a module may be "D9 compatible", that doesn't mean it's stable. Lots of the projects marked as compatible with D9 are in alpha state. We generally don't recommend going to PROD with alpha code. Waiting on D8 for those to have at least a stable beta or preferably an RC version compatible with D9 will yield better results and cost less.
Want a free Drupal EOL audit?
What Types of Questions Should I Ask an Agency Partner or Developer to Determine if They Are a Good Fit for My Drupal Migration?
A good place to start is asking about past Drupal 6 to Drupal 8, or even Drupal 7 to Drupal 8 migrations. This is an excellent way to gauge an agency's depth of experience. Follow-up questions from there could include lessons learned from past migrations or asking a developer to share any artifacts that may have resulted from a previous migration project to demonstrate their expertise.
A big differentiator is the complexity and scale of past projects. Some developers don't understand the intricacies involved with migrations that have many interrelated content types and paragraphs. With a more complex site, the programmatic migrations can take a lot of planning and experience to do well.
What Does the Migration Process Entail, Including Cost and Timeline, When I Come to a Partner Like O8?
Starting the migration process with an in-depth inventory of all the content that the CMS is going to be dealing with and any integrations vital to your business will be important. This process is especially necessary if you're going to do a programmatic migration, as it helps you begin the mapping on the "before" and "after" version. Thinking ahead will also help you ensure that this redesign and migration don't negatively impact your SEO efforts.
Once you go through that planning process to put your project on the right path, you move into the actual development. The development includes building out the skeleton and the new site's framework, then starting the theming process to flesh out the look and feel around that skeleton. Throughout development, testing and QA occur.
You can then finally begin to dig into the integrations and put all of the fancy parts onto the site, digging into the analytics and implementation to ensure that you have the data moving forward.
As far as cost and timeline go, those two are variable based on the site's size, the complexity, the functionality, the number of integrations, and the depth at which those integrations are required to hook into core Drupal data. These processes can run anywhere from six months up to a year plus, depending on the size and complexity. Cost and timeline will also depend on if you decide to start in D9 or D8.
Often, because the website is such a central piece to your business, there will be factors outside of the actual project that are going to need to be considered — like training employees, and making sure that your new marketing pieces are aligning.
What Differences and Benefits Will I See From this Upgrade?
Alongside the performance enhancements, another notable improvement will be in the user experience area for content contributors. This will be a significant upgrade, especially if you are migrating from Drupal 6.
It is more in line with modern content management systems such as WordPress and is mobile-friendly, which gives a lot of creativity as to where you can be creating content. Future upgrade pads are going to be smoother and much less expensive. Again, this will look more like WordPress, where it's only a few steps to move up to the next version.
Will the Upgrade Complicate Maintenance, Content Contribution, and Other Updates That I Prefer to Handle In-House? Will I Have to Continue to Rely on a Developer or Agency Partner After the Upgrade?
That maintenance will be a lot easier and much less expensive, moving forward from Drupal 8 onwards. Something organizations often overlook with migrations or re-platforms is the internal cost of retraining staff, due to the significant change to the user interface.
Going forward, Drupal will be moving on to a small iteration path, where users will be much more able to adapt to those small changes. This change will reduce the amount of time and money associated with training over the long term.
While upgrades will continue to be more accessible, we still recommend going through industry best practice processes for QA before launching or deploying those updates. If you don't feel comfortable doing that type of work in-house or you don't have those internal resources with that expertise, you can rely on an external partner to help
Watch our YouTube playlist on upgrading to Drupal 9:
---