Using WordPress for B2B
Reading time: 7 minutes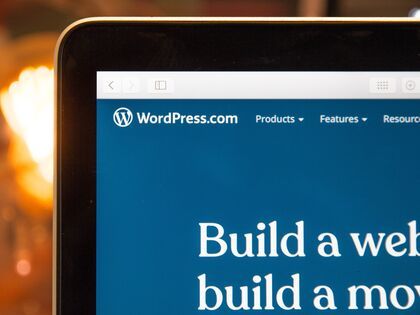 Topics Covered
1. What is WordPress?
2. Who Uses WordPress in B2B Spaces?
3. Why Companies Choose WordPress: The 4 Advantages
4. The Drawbacks of WordPress
5. How O8 Can Help
WordPress has come a long way from its humble origins as a system for early web bloggers. Today, it's fair to say it's the dominant CMS on the web — but is it suitable for business-to-business applications? We've built many a B2B WordPress solution, so we clearly understand all the pros and cons.
This article offers an overview of why a business may choose to build a B2B WordPress website and the advantages it offers in terms of driving real-world results.
Building a B2B Site With WordPress: Is It the Right Choice?
For businesses striving to reach other companies to sell products and services, the internet is the single best way to generate and chase leads to ultimately convert to sales. Your website needs to work for you in these undertakings, not against you – and that means choosing a framework that has what you need. Is a WordPress solution the answer?
To assess whether this is the right platform for a B2B website, we'll need to start with a quick overview of what WordPress is and what it offers for those building or redesigning their presence on the web.
What is WordPress?
First up, let's take a quick look at what WordPress is these days. Unless you've been living under a rock for over a decade, you likely know that WordPress is no longer a simple framework for blogging. Instead, it's a fully-fledged and meticulously maintained content management system or CMS. A CMS is a tool for structuring, organizing, and publishing content of all kinds to a website.
What does a CMS do?
Using a CMS such as WordPress lets a business manage everything from its undertakings with content marketing to lead generation and management of social media integration. Making rapid changes to improve user experience based on feedback or usage data is also much simpler. Iterating upon a basic website until it becomes a rich and valuable online resource that adapts to changing design and user requirements is vastly more manageable with a good CMS, too.
Launched in 2003, WordPress has undergone some dramatic changes over the years. Today, it remains in active development as an open-source software project, and it has found widespread acceptance — more than a third of all websites use WordPress!
Like the best things in life...
The platform isn't just open-source; it's free, too. For companies looking to develop a stand-out presence on the web that will make it easier for them to connect with other business clients, cost-effectiveness is always a critical consideration. With WordPress, you don't need to make additional investments beyond development costs just to get started.
With nearly two decades of history, WordPress has already made its mark on the web. Today, it can help your business make its mark, too.
Ready to explore the advantages of WordPress?
Who Uses WordPress for B2B Applications?
If so many people use WordPress on the web, who are they, and what are they doing with its functionality? You'll find that the range of those reliant on this CMS today is quite broad. With the customization options built into the software, from its design templates to its myriad
of plugins, you might never know two vastly different sites both run WordPress under the hood.
Some of the most common places you'll find WordPress in use for B2B marketing include:
• Start-ups. A WordPress site is a perfect option for B2B companies looking for a running start. By focusing on SEO and marketing automation from the beginning, it's possible to improve outreach, build brands faster, and attract customers.
• Non-profits. The free nature of the WordPress platform makes it a cost-effective option for non-profits engaging in corporate outreach and NGOs searching for partnerships. Using WordPress lets non-profits deploy new digital marketing efforts quickly and inexpensively to get the word out about their mission.
• Ecommerce companies. Yes, you can sell products through WordPress in an ecommerce configuration with plugins such as WooCommerce. Many business-to-business outfits offer rich product catalogs through WordPress. Building detailed landing pages with rich SEO for the products and services you sell to other companies is a straightforward way to ascend the ranks.
• SMBs and more. Even if you aren't selling products online, your business can benefit from building pages that will encourage enhanced B2B lead generation. WP supports a range of plugins for CRM, making it a source of vital information for your marketers.
Even the White House uses this platform to manage its website. In other words, you'll be in good company if you choose to build your B2B website with WordPress.
Why Companies Build a Presence on WordPress: The Four Key Advantages
So why is it that so many companies decide to embrace WordPress as a digital marketing solution? From how easy it is to pair with Google Analytics and Salesforce to its capabilities for eye-catching web design, there's lots to love. Let's break down the advantages that make it so appealing to such a diverse set of industries.
1. It's a relatively secure ecosystem. Although WordPress once had a reputation for insecurity, the core platform has been reliably secure for years now with exemplary efforts. By carefully selecting the WordPress plugins your business uses, minimizing exposure to increasing online threats is straightforward.
2. It's practically built for better SEO. With clean and readable URLs, plugins, and API solutions to gather data on user interactions, WordPress is a marketer's best friend. Publishing new SEO-friendly content regularly takes no time at all, and you can enable quick sharing to social media too. Using Hubspot and Yoast is as easy as setting up a new plugin.
3. Other plugins turn sites into media-rich hubs. If a picture's worth a thousand words, how much do you do with video? Even B2B sites benefit from drawing in a user's attention with multimedia content. With WP, you can pursue a rich content strategy that brings in qualified business leads regularly. It's effortless to modify a WordPress theme for a B2B website.
4. WordPress readily integrates with major analytics solutions and SEO tools, including Yoast. What good is all the other work your development team puts in if you don't know what works and what doesn't? Easily track your campaigns and conversion rate, then make adjustments to extract the most value from your investment.
Highly customizable, easily modified, and built to make content marketing, lead generation, and analytics as accessible as possible, WordPress could be the perfect choice for your business.
Where Are the Drawbacks in WP Websites?
There's lots to love about WordPress, especially considering that everything described above makes it easier to develop and maintain a site that evolves with the times. It's not all roses, however. Realistically, there are some disadvantages to keep in mind, too.
• A solid WordPress site requires following best practices and staying up to date. Security doesn't have to be a constant concern, but it can be when plugins and APIs aren't carefully vetted and selected.
Routine updates are also necessary, as WordPress often pushes multiple important updates every year. That means there is an element of ongoing maintenance to WordPress that is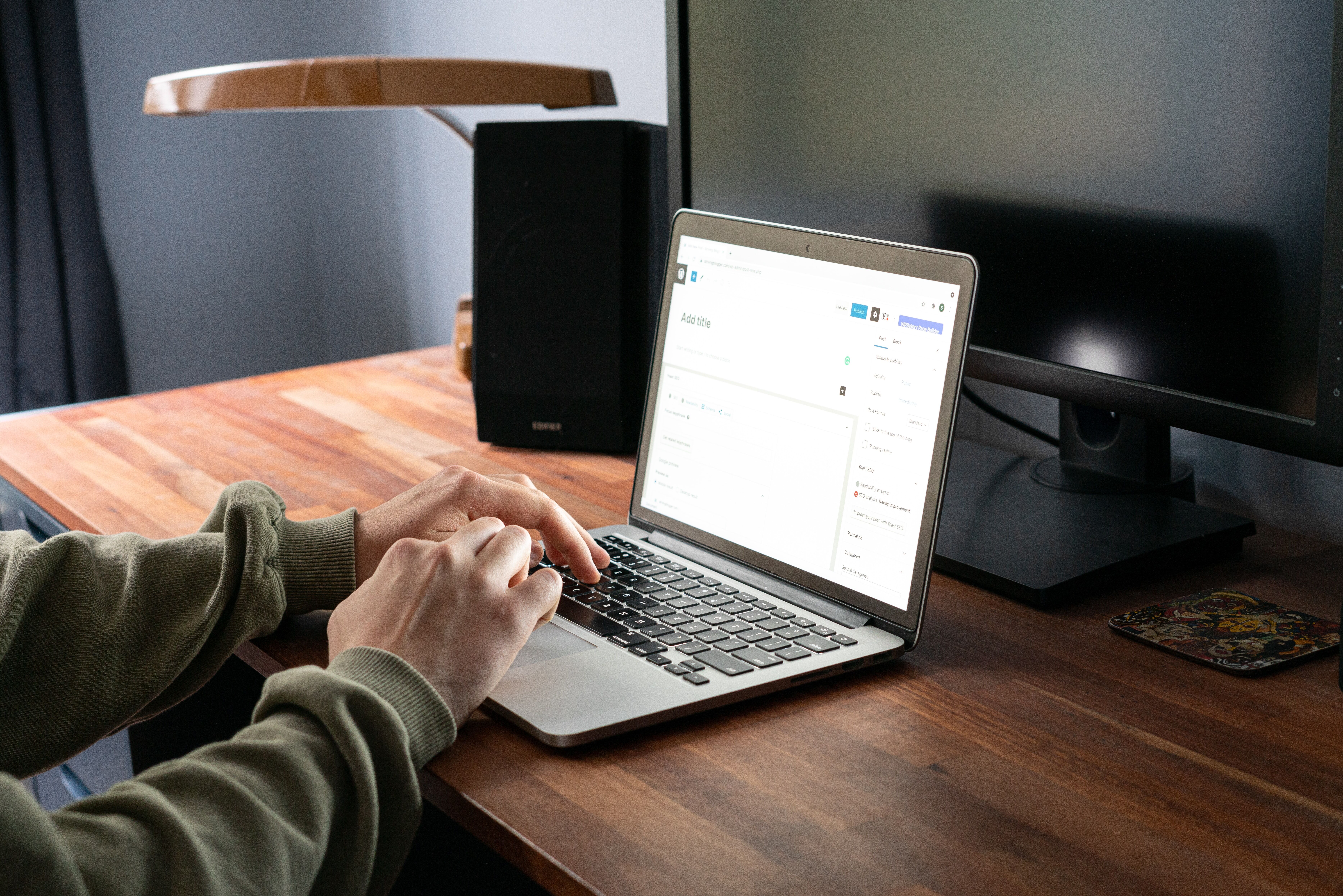 mission-critical in safety and security.
• Some complex approaches aren't as easy to achieve "out of the box." As extensible and functional as WordPress is, it isn't always the right choice. With that said, it's often more capable of handling large-scale sites than many people expect.
However, for most B2B applications, this CMS is more than capable of handling everything you can throw at it.
• For businesses in sectors with rigorous compliance requirements, WordPress isn't the best option. The most common example? Anything that requires HIPAA compliance. Although that might represent only a small slice of the B2B industry, it's still an important consideration. Choosing a CMS built to provide the necessary protections to patient data is a smarter move.
Although it isn't ideal in every scenario, it's clear there are many occasions when developing with WordPress will push you towards the results you want.
Explore the Value of WordPress for B2B Sites With O8
WordPress is popular for a reason. For businesses of all types, it offers one of the most straightforward and flexible solutions for establishing or improving your presence on the web. There is a gap, though, between recognizing WordPress as a viable platform for your business and establishing a successful website. When your company decides it's time to explore how to make a B2B website in WordPress, having a team of experts at your disposal could make the difference today and tomorrow.
At O8, our global team of experts come together to offer practical design, development, and marketing services. Through the philosophy of growth-driven design, we build websites that are lean, agile, and highly responsive to the shifting demands of consumers and web users.
Through an in-depth consideration of what your business wants to accomplish on the web, we develop websites that offer excellent user experiences, valuable content, and reasons to return. Whether you're launching an ecommerce storefront or looking to build up a brand, the O8 team creates and deploys sites that stand out on the web and drive results for your business.
Find out more about O8's WordPress development services
---