Now Is The Time To Start Planning Your Drupal 8 or 9 Upgrade
End of Drupal 7
Drupal 7.0 has served us well since its January 2011 release. It powered web applications, leading the era of Drupal as a favored option for building any kind of website. Drupal 7 introduced us to more than 11,000 contributed modules, 600 themes, and 200 distributions.
Now that it reaches its end of life, we must thank Drupal 7.0 for its service in November of 2021, and let it go.
Drupal 7.0's end of life will occur at the same time that Drupal 8 stops receiving support in November of 2021, making way for a new age of improved Drupal core models. 
Learn More About Upgrading Your Website to Drupal 8 or 9
Drupal 7, 8, and 9
It's the classic joke: Why was 7 afraid of 9? Because Drupal 8 was a transitional step in between!
That's right, there will be a sudden switch to Drupal 9 when 7 and 8 both end in the same month. To explain this, we must first warn you that the migration from Drupal 7 to Drupal 8 is a big one. For some teams, this transition will be seamless. For others, it will be more challenging, requiring extra time, talent and resources. In the end, Drupal users will agree that the benefit of transitioning outweighs the cost.

Drupal 8 Highlights
Here are some highlights of what you can expect when you upgrade to Drupal 8:
Easy author editing with a WYSIWYG editor or to create and edit content in-place

Smart language translation

Universal configuration storage

Responsive to touchscreens, tablets, and mobile readers

Improved Compliance
The D8 upgrade makes D7 obsolete
As the Drupal community awaits the release of Drupal 9 on June 2020, the D8 migration will provide a better system for your Drupal site as well as ease the transition into future models. 
Drupal.org has provided expectations for the transition from Drupal 7 to Drupal 8:
Drupal 7 will no longer be supported by the community at large. The community will no longer create new projects, fix bugs in existing projects or write documentation for Drupal 7.

There will be no further core commits to Drupal 7.

The Drupal Security Team will no longer provide support or Security Advisories for Drupal 7 core or contributed modules, themes or other projects. Reports about Drupal 7 vulnerabilities might become public.

All Drupal 7 releases on all project pages will be flagged as not supported. Maintainers will be able to change the flag status if they choose to.

On Drupal 7 sites with the update status module, Drupal Core will show up as unsupported.

After November 2021, using Drupal 7 may be flagged as insecure during third-party scans as it will no longer receive support.

Best practice dictates not to use unsupported software — it would not be advisable to continue to build new Drupal 7 sites.

It is recommended to begin planning your migration to Drupal 8 now.
To all you sentimental folks, this is a welcomed change! Updating to Drupal 8 will upgrade your visitors' user experiences, as well as make your life easier as a content creator. While Drupal 7's end of life isn't exactly a cause for panic thanks to an extended support period until 2024, you should be eager to make the switch as soon as possible! 
A Recent Testimonial
From Our Client at the University of Minnesota : March, 2020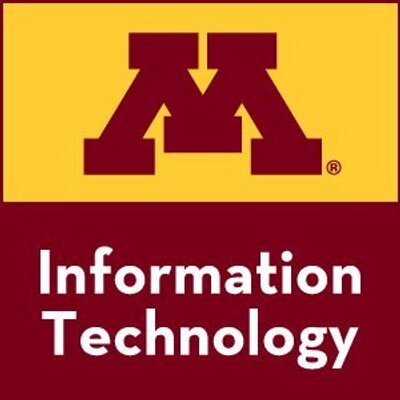 BACKGROUND 
Introduce your business and what you do there.
I work in the Office of Information Technology at a university. I'm the coordinator of several sites that we produce for the university.
OPPORTUNITY / CHALLENGE 
What challenge were you trying to address with O8?
The university was changing their CMS from an old platform to Drupal. Our site was one of the first to make the migration, and we hired O8 to support us through that transition.
SOLUTION 
What was the scope of their involvement?
When we began our project, we already had the design and the content strategy prepared. O8's responsibility was then building the actual site in Drupal from the wireframes, style guide, and information architecture we supplied. 
Since then, their team has been available to do all of our site's front- and backed work, as well as some integration tasks with our ticketing system. They've helped us make modules that are available to the rest of the university.
O8 remains available as a resource whenever we need support with our sites. Currently, they're helping us transition from Drupal 7 to Drupal 8, providing architecture improvements like content consolidation.
What is the team composition?
My main point of contact throughout the entire project has been Justin (Lead Developer), though we've had a couple of different project managers throughout the engagement. Currently, we work with Tyler (Digital Strategist & Project Manager). 
How did you come to work with O8?
The university put together a list of preferred Drupal contractors, but O8 had experience with some of my contacts who highly recommended them.
How much have you invested with them?
In total, we've spent between $50,000 – $200,000 with O8.
What is the status of this engagement?
We began working with them in Q1 of 2014, and the partnership is ongoing [as of April, 2020].
RESULTS & FEEDBACK 
What evidence can you share that demonstrates the impact of the engagement? 
With O8's help, we were able to consolidate information and increase the usage of our knowledge articles by at least 100%. Additionally, one of the systems the team implemented made our feedback response time much more efficient. 
How did O8 perform from a project management standpoint?
O8 uses Teamwork as a project management tool and Slack to communicate. The team is incredibly responsive — I normally get a reply to an inquiry within the day. They're really concerned with helping us meet our goals in whatever way they can. Through the years, O8 has shown that they're not just here to complete a project, but to improve our entire platform.
What did you find most impressive about them?
We're impressed by their willingness to be collaborative, flexible, and to make changes on the fly to help us achieve our goals.
Are there any areas they could improve?
When we first started working with them [in 2014], it was difficult on our end to understand exactly what we needed to provide O8 in order to be successful. However, over the years they've integrated strategies and tools, like Teamwork, to help facilitate real-time communication and an overall understanding of the scope. 
Do you have any advice for potential customers?
Keep in contact with them, and make sure you ask questions if you don't understand what they're asking of you. Plan and express your goals, and O8 will be more than happy to help you be successful. d