What is conversational marketing?
Conversational marketing is more than just a buzz word. It is a method of engaging with website
visitors by putting the focus on them through dialogue. Conversational marketing aims to develop relationships with the consumer by custom tailoring their experience, building their trust, and making their purchasing experience as smooth as possible by understanding and communicating with them in the way they want.
A conversational marketing approach is usually built around either one or multiple solutions that allow you to engage with your site visitors.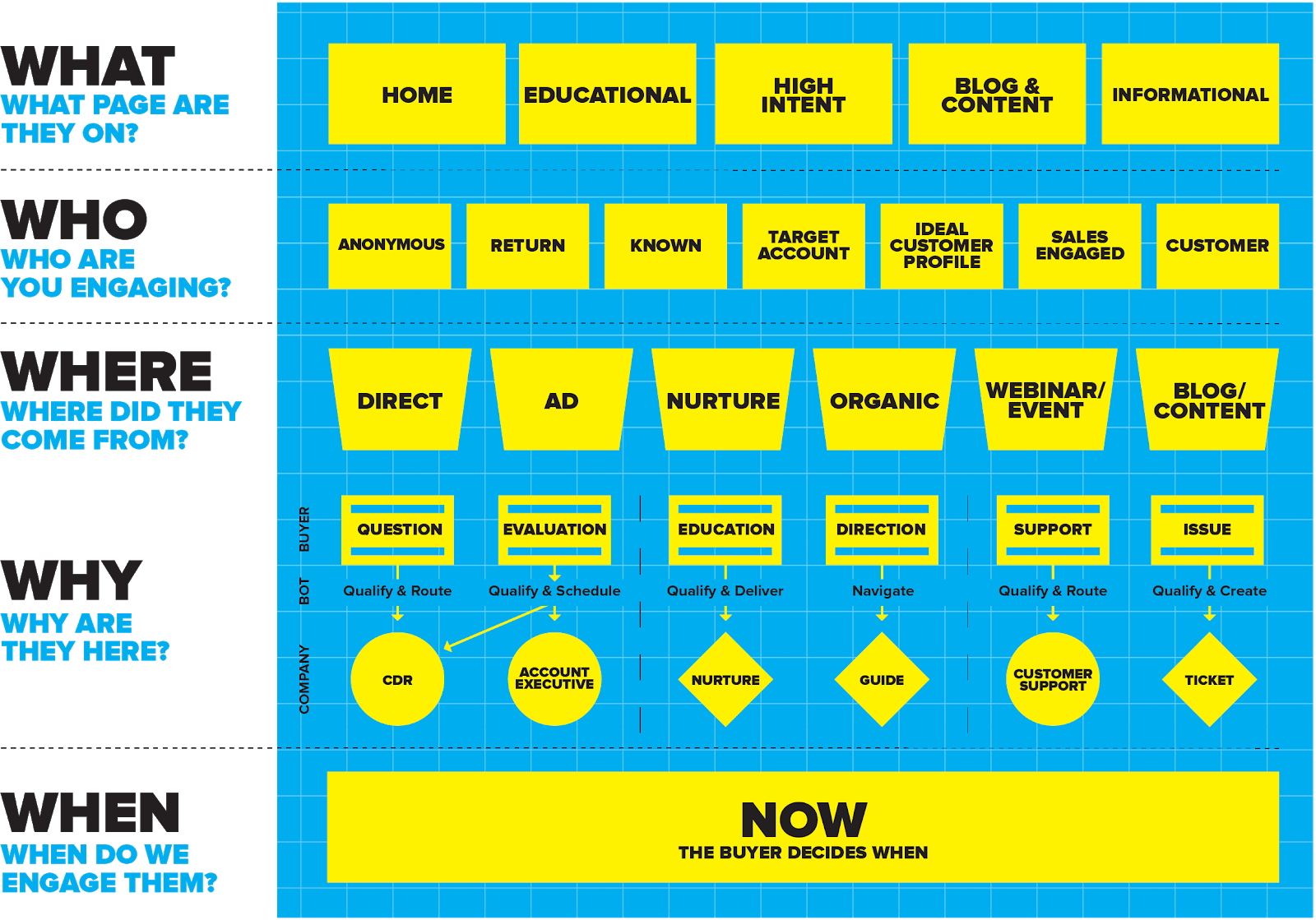 Let us create the perfect conversation flow for your website.
Sophisticated bots, sustainable solutions.