We Fill Team Gaps While Producing Agency-Grade Work
Highly-effective marketing teams have these 18 roles:
 
That's up to 18 salaries; expensive and unrealistic.
 
What if you could hire all 18 at a fraction of the cost? 
Marketing Side
CMO / VP of Marketing
Marketing Manager (PM)
Business Analyst
Lead Marketing Strategist
SEO and Analytics Expert
Paid Advertising Specialist
CRO expert 
Copywriter (trained in CRO)
Graphic Designer (for marketing materials)
Tech Side
Chief Technical Strategist / CTO
Technical PM
Lead Technical Architect
User Experience Designer
Web Designer
Front-end Developer 
Back-end Developer
CRM Specialist and Integration Expert
Data Scientist and Analyst 
Do More With Less
COVID Digital Marketing Relief Program
50% off our Starter plan, and a free "Keep The Lights On" plan.
Let's keep things going
while the going is tough.
Fuel Your Marketing Efforts at Fractional Cost!
Request more info
Book a quick 10-minute call with Hadley or Seth to learn more and get your questions answered.
Get an entire marketing + tech team at a fraction of the cost
We make your marketing team more effective, sophisticated, and specialized at what they do, which allows you to do more, adapt to challenging times, and drive ROI!
How does a fractional marketing team work?
Treat us like a coworker:
Example 1: "Ack! One of our customers caught a massive bug on the website. Can you fix it ASAP, then let the customer know?"
Example 2: "Let's redesign the homepage. I think it looks outdated."
Example 3: "Our SEO got hit with a Google algorithm change. Please investigate!"
Example 4: "Let's talk marketing strategy for next year. Let's bring in Andy (the senior strategist on my account) and Tyler (the marketing engineer on my account) for a four-hour-long strategy session."
100% remote communication:
Message or call us on Slack for quick conversations that don't require a video meeting.
Text us on the go.
Submit a new task or request via email or through our project management portal, built on Teamwork.
Review a design mockup in Invision.
Set up a video meeting through Zoom.
Submit an emergency request 24x7.
What you get:
Access to our rockstar team that fills all 18 roles at a fraction of the cost.
Extremely high retention, so the same people stay with you for years – maybe longer than your current coworkers!
Dedicated Customer Success Manager (CSM), your main point of contact, trained in both marketing and tech. 
Access to our infrastructure for remote communication and collaboration.
You also get:
KPI document with a defined strategy and business objective, specific marketing tactics, defined and measurable KPIs (i.e. specific CTA completions), diagnostic metrics, and audience segments.
Google Data Studio dashboard to track your marketing metrics, KPIs, and goals.
Neuromarketing expertise. Customers buy based on emotion and post-rationalize with logic. We bring brain-based insight to your marketing and shift your customer behavior!
Advanced expertise in Drupal, WordPress, and open source CMS website platforms, but we can also work with other technologies. 
Affordable and High-Value
Common Questions and Objections
Do You Replace Marketing Team Members?
COVID-19 is changing many company dynamics. 
While we historically have helped businesses avoid new hires, and made existing marketing teams more effective, rather than replacing anyone on a marketing team, companies are now faced with a lot more pressure and some tough decisions.
First off, firing your entire marketing team right now probably does not bode well for your success as a company. If staffing needs to be reduced or furloughed, we can often fill gaps at a lesser cost.
No matter your decision, we can bring a fresh, secondary perspective that can skyrocket your marketing ROI and pump in fresh ideas to your marketing team.
Since all of our clients are marketing teams at other companies, we know what everyone else is doing right now, and can share ideas. Now is the time to infuse new knowledge, capacity, and ideas into your marketing and digital presence to help you adapt.
How Do You Work With Existing Marketing Teams?
Your existing marketing team holds the in-house context, internal company relationships, and they work as our creative partner. 
We help them be more successful, produce stronger work, stay relevant and sophisticated, and focus on what they do best. Everyone wins!
If anything, we keep the threat of upper management at bay because the marketers we work with start producing better results by working with us! As the company grows, they do bring some of these roles in-house, and that's ok and we are happy for them when they do!
I already have several marketing vendors / how is this different from outsourcing?
We have seen companies fire entire marketing teams because they outsourced so much of the work to vendors. These vendors rarely communicate and share knowledge, let alone act as a true extension of your team.
This causes inefficiency to skyrocket, results to plummet, and costs to soar. At a certain point, the CEO asks the marketing team, "what are you actually doing here?"
We call this inefficiency "vendor spaghetti." A fractional team is the best solution to vendor spaghetti. We call this "nearsourcing" since it is very different from outsourcing.  
Why can't I just hire another marketer?
As digital marketing gets more technical and complex, marketers are wearing too many hats.
It's impossible for them to wear all 18, and painful to wear more than a few.
This leads to burn-out, sub-par results, and marketing that just plain doesn't work.
It's impossible for one person to know and do everything.
But I already have a CMO or some of these other roles filled!
Great! Many of our clients do.
But, unless your marketing team has all 17 roles filled and you're hiring to complete the last one, it usually makes more sense to hire a fractional team.  
Why not hire a traditional agency to do this work?
Traditional agencies do not function as an extension of your team. They want to win work and bill hours, whereas your coworkers just want your company (and hopefully you as an individual) to succeed.
We act as your coworkers. If you don't succeed long-term, neither do we. 
Agencies generally want to take entire projects off your plate, whereas we want to help you execute projects – we still want your input, creativity, inspiration, and insider context and company knowledge. Also, many things aren't even a "project" -- they're simple requests. We help you get those done, too.  
Finally, agencies tend not to be proactive or responsive, and simply do what they're told. They'll get back to you, on their timeline. A good coworker, however, is proactive, responsive, and they say something when they see something and give honest input, helpful suggestions. They know what needs to be done before you even have to ask. 
I've heard of a "fractional CMO" before. How is this different?
Sometimes businesses hire a fractional CMO if they can't afford a full-time experienced CMO at upwards of $175,000 per year.
You can get the same benefits of a fractional CMO at about half the cost, plus our 18-role team.
Whereas a fractional CMO's revenue is usually spread across one person, ours is spread across a team, so we cost less.
Unless they work with us, a fractional CMO does not have a team like ours at their disposal. Instead, they hire contractors and agencies who: 
don't know you or each other
aren't part of a team; aren't part of your team 
are more costly and less efficient than a consolidated team
don't share the same knowledge and processes
don't share the same desire to serve you  
Book an introductory call now
Reliable and Recognized
O8 has been recognized as an outstanding leader in the digital industry as measured through a 3rd party solution, Client Heartbeat, which sends periodic feedback requests to our clients. We exceed averages across all categories. We pride ourselves in customer success and building truly beneficial relationships with each client.

Have a specific question about fractional marketing teams?
Let us know!
We'll get back to you within one business day.
Our Founder's Story: Choosing Excellence
1996: Seth's First Web Design Business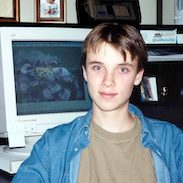 From a young age, Seth was on his computer night and day. He grew up with the web and the beginning of the internet, digging in and following it closely. 
At the age of 16, he created his first company, Vistawave, with a team of two, serving web design needs for businesses in rural Wisconsin.
There was so much opportunity at the time, but instead, he wanted to "save the world" and pursue an education at Macalester College.
That was time well-spent.
Today: Saving Your World as a Marketer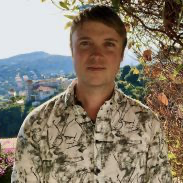 Years later in his professional life, he found many agencies to be inefficient, narrow-minded, and untrustworthy. 
He traveled the world, learning seven languages, gaining different perspectives.
In 2010, he created this company as an answer to other agencies. He set out to ensure our clients are highly sophisticated, supported by the best, and better than the rest. 
His version of "saving the world" turned out to be helping marketers do great work, to have their backs, and to support great organizations with the best of the best.