The coronavirus has forced a large part of the Western world to work from home. This is new for some, not-so-new for others, but it involves processes and an art form that can be constantly improved. 
Why Do I Know?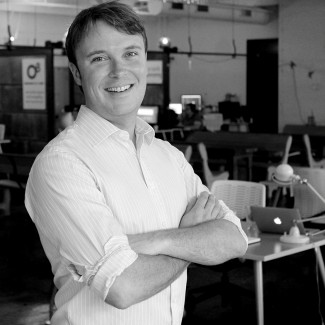 I have been working remotely since 2006. Since I founded this company in 2010, we have been featured in Forbes and Entrepreneur Magazine as one of the forerunners in remote work. We have learned a lot about what works well, and what doesn't. We have time-tested a variety of tools and demoed most of the alternatives out there.
We receive zero commissions from the tools mentioned below – we simply want you to succeed and avoid the noise and lag from demoing other platforms – these are all excellent, smart, safe choices. Don't get suck in analysis paralysis -- get signed up, try it out and see if it's to your liking, and then get things moving. 
Step 1: Improve Remote Communication
Slack (or Microsoft Teams)
Get your company set up on something other than email – email itself is no longer an effective collaboration tool. Slack is the online communication app of choice that will allow your employees to chat, form different groups or "channels" to collaborate on different projects, and integrate the tools you already have. Best of all, it's free! You can upgrade to a paid plan in order to gain advanced features.
Some tips for using Slack:
Create one channel per project.
You can create channels for internal projects or teams like "accounts receivable", "sales", and "marketing."
Create a company-wide channel for announcements by senior leadership. 
Create a "watercooler" channel for baby and cat photos and other such "watercooler" banter.
Consider the wide variety of Slack apps to integrate with existing systems and improve remote team efficiency and company culture.

People love gifs. Install the Giphy app.
We give away virtual "tacos" to our team with the Hey Taco app. Great for remote teams, rewarding good work and improving company culture. Folks can cash in their tacos for rewards.
If you are a larger enterprise and already embedded in the Microsoft suite, Microsoft Teams may be for you.
Zoom
You will want to replace that face-to-face communication you have at the office. Please, please don't underestimate the importance of facial and voice communication – a lot of meaning, empathy, and other key components of human interaction can get lost in text-based communication.
Zoom is simply the best video conferencing app out there. Of course, different companies have unique needs, but this is the most reliable platform we have seen to date. Everything just works. Many of our university and business clients are using it. 
Front
Consider those in-office chats or quick meetings you used to have to discuss your emails. "We received an email from this client, and I think we should do A, B, and C, but not D." How does that happen, now, in this remote world? Sure, you could discuss over Slack or Zoom, but we have found incredible value in Front, an email platform built for team collaboration.
Your sales and marketing teams will love it, and any team who deals with clients or projects. It can also integrate with your CRM.
You can receive and reply to all kinds of messages such as SMS, Facebook, and Twitter messages, right from the comfort of your inbox.
You can comment on emails to discuss a response, share drafts and collaborate on emails, or have discussions about any topic right in Front. 
The list of features is long and impressive, including SLA escalation policies, configurable rulesets, email load balancing, canned responses, analytics, automatic email sequences, and on and on. 
You won't realize you need this platform until you use it for a month or two, then you will never understand how you operated without it before!
Daily.co
The folks at Daily.co built a really interesting always-on TV display. This is somewhat different from Zoom, in that it allows you to have a remote staff member "in the office" on a TV screen + speaker through an always-on video connection. 
In situations where you value being able to walk over and talk to someone at any point, just like you would in an office setting, this setup provides an interesting remote alternative. Of course, this requires your worker to maintain the always-on video connection, but we have found it to be an effective setup for certain kinds of roles who need to be "in the office" to catch the important side conversations and always available for conversation without going to the trouble of setting up a video conference meeting or doing video calls on Slack.
Step 2: Improve Remote Project Management
If you don't have an online project management platform where tasks can be assigned, notes can be assembled, and files can be collected, you may have trouble managing your team effectively should your organization need to implement a remote work policy. A good place to start is a tool with a simple user interface since you want to attain buy-in and productivity as soon as possible.
Basecamp has been well-known for its simple user interface and usability. Another well-known, easy, and effective tool is Asana. Trello is great if your team loves putting sticky notes on a wall since its user interface emulates that concept, but it may be a bit too complex and harm adoption for some teams. 
For more technical teams, definitely give TeamWork Projects a try. That's what we use here at O8. If you are a seasoned project manager you'll love its vast set of features, and everyone else (including clients) will love its usability given the complexity of the tool. We often say it's "like Basecamp but with the features technical teams need." This is definitely not an exhaustive list and certain companies executing large-scale projects may benefit from using a tool like JIRA instead.
Step 3: Improve Accountability For Remote Teams
Many tech companies understand the concept of a standup meeting, but the concept can apply to any remote team. A standup meeting is generally done daily, and people physically stand up in order to keep it short, because people naturally want to sit back down again. 
While you don't need a specific tool to do standup meetings, Jell is our tool of choice, as it replaces the actual meeting with daily Slack messages from each team member. These messages answer the classic stand-up questions, shown below. Jell works especially well for companies like ours with employees in multiple time zones, making it difficult to find a shared time to meet daily. It also facilitates check-ins as well as goals and OKRs.
Classic stand-up questions to ask each team member on a daily basis: 
What did you do yesterday?
What do you plan to do today?
Is there anything in your way / any blockers?
Since we use Jell, in order to replace the face-to-face contact we have a weekly Zoom video meeting, as well as other monthly gatherings like "What have you been working on?" where team members showcase at-work projects or side-projects, whether personal or professional.
Contact Us About Your Remote Work Infrastructure
Book a Remote Work Consulting Call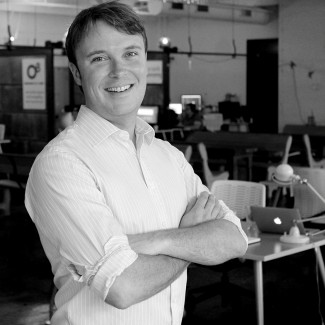 Use this time freely. Let's discuss options, or I can talk you through the entire process. If you need more time or wish to set up a webinar for your entire team, let's discuss and scope that on this call. 
I charge $50 to make sure you're serious and that we don't waste each other's time. Normally I bill clients at several times that rate, but I wanted to make this initial step reasonable for the both of us.