Expert Digital Marketers and Technical Team
Our Team
We are seasoned industry professionals, all devoted to the best possible results and highest quality of service.
Our Philosophy
We believe your marketing and sales efforts should be continually measured, tested, improved over time, and automated and streamlined with the most appropriate technology. 
Our Industry Expertise
We are constantly learning and keeping up on the latest trends, tools, and platforms in order to ensure your sophistication and success in digital marketing. 
We Handle Your Entire Digital Ecosystem
Sales & Marketing Automation
CRM Integration, Marketing Attribution
Web Design, Paid Ads, Conversion Optimization
SEO Optimized for Drupal and WordPress
Social Media, Email, and Campaign Management
Conversion Copywriting and Editing
Meet Our Digital Marketing Leadership Team
Seth Viebrock
Founder and Digital Marketing Optimizer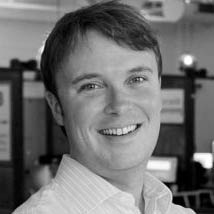 Seth began his career in sales and marketing in 1996 when he went door-to-door selling websites to clients as the internet was just starting to take off.
In the early 2000's he studied Biological Psychology at the University of Minnesota where he worked as a lab manager for an EEG study in consciousness and co-presented related research at Stanford and the International Society for Neuronal Regulation Conference.
Combined with a strong technical background, an analytical background in Economics at Macalester College, a knack for writing and storytelling, and current studies in neuromarketing, digital psychology, and online persuasion, Seth has found powerful intersections that form the foundation of our CRO and Digital Impact Optimization service offerings.
Andy Keith
VP of Digital Marketing & Analytics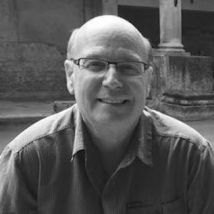 Andy is a seasoned digital strategist and marketer who has held senior roles in a wide range of organizations, from startups to global firms, as well as the university setting. He has worked with clients across many different industries, including healthcare, government, IT staffing, financial services, aviation/aerospace, manufacturing, automotive, telecom, publishing systems and education. Prior to joining O8, he was SVP of Digital and Analytics at Weber Shandwick, where he provided counsel on digital strategy, analytics, and SEO to the U.S. Treasury, the U.S. Army, Verizon, EY, State Farm and Spectrum Health among others.
Andy works with a wide range of internal and external stakeholders to ensure deliverables are aligned with business requirements, vision and goals, with meaningful KPIs to measure outcomes.