WordPress Support in Minneapolis
We are a team of WordPress experts – check out our portfolio of small to major sites and clients.
Site hacked? We're ready to jump in and help.
Need a go-to contact on retainer to be there as the need arises? We have the infrastructure and redundancy in place to be your long-term partner.
WordPress security monitoring
Website performance and uptime monitoring
Website updates: from new features to small fixes
Security updates and audits
Cloud backups
SEO performance monitoring, reporting and campaign management
Google Analytics management, conversion tracking, and reporting
Data migrations
WordPress Web hosting
WordPress development 
A WordPress developer to augment your staff
Contact Us About Your WordPress Needs
The In-Person Experience In Minneapolis
At our headquarters in Minneapolis, MN we have many permanent team members who you can meet with to discuss your WordPress development, support, training, or maintenance needs. Oftentimes we can assist you remotely, but it's nice to know that you are working with a local business that you can meet with if need be. You never know where your site will go, or how your business or organization will grow. We want to be there supporting you for the long-term. 
Origin Eight is an advanced website solutions provider, with a team of expert WordPress developers, digital marketers and designers. One of our core specialties is support and maintenance, which means we have the tools and infrastructure to deliver premium support: an on-line support ticketing and tracking system, fast response time, and solid development team staffing. You won't be disappointed in us, and we're happy to consult with you before engaging in a contract for WordPress support and maintenance.
We always adhere to best standards, and we're able to support and maintain stunning WordPress websites that are designed to deliver business value and meet the goals of your organization. Our clients come from a variety of sectors including business, higher education, healthcare and nonprofit. We're your best bet for Minneapolis website design, support, and digital marketing.
If you are in the Minneapolis area, please reach out to us for an initial consultation without commitment.  We'll explain how we can support your WordPress site, increase and monitor your web traffic and search engine rankings, better engage your audience, implement best practices, and provide more conversions for your business.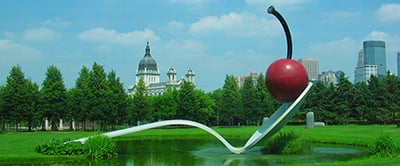 Here are just a few of our Minneapolis client partners; we're happy to work with your business or organization, small-to-large:
University of Minnesota 
Robina Institute of Criminal Law and Criminal Justice - http://robinainstitute.umn.edu/
[email protected] Services Resource Portal - http://it.umn.edu
UMN Sentencing Guidelines Resource Center -  http://sentencing.umn.edu/
HelpSystems - Software, Services and Support - www.helpsystems.com
MNArtists.org - Artists Network - mnartists.org