How to Create a Digital Marketing Strategy that Works
Content Presentation, Generation, and Optimization (Web Design, Copywriting, SEO)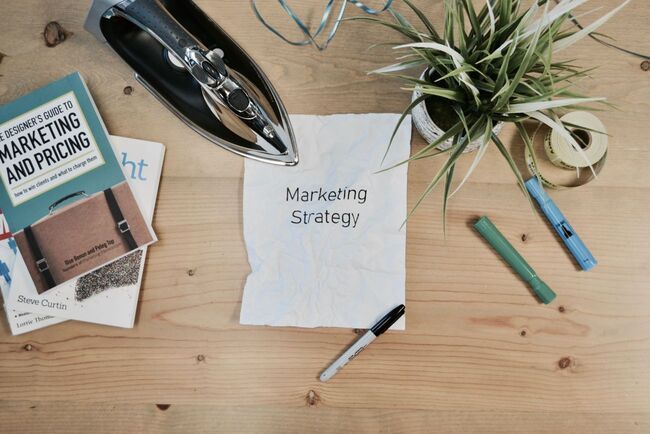 Your company website is the main gateway through which most (if not all) of your prospects will pass before becoming actual customers. That means it needs to be designed for efficiency, appeal, and smoothness of user experience. Without properly developing these components, inbound traffic will fail to convert or, even worse, leave without any significant engagement.
Basic web design concepts should be employed in the creation of your website to ensure optimal results.
[Check out our Basics of Web Design and Understanding Web Development guides for more information on these subjects.]
How the pages are set up and laid out isn't enough. The content itself must be relevant and interesting. Careful attention should be placed on creating engaging material for visitors to connect with.
Here are some best practices in terms of writing content for the web:
Make sure the introduction can hook people. The content should begin with ideas or questions or statements that shock, entertain, awe, interest, or inspire. If the reader is not hooked within those first few lines, chances are he or she will leave the page. Speaking of which…

Keep the main idea above the fold. The fold is that bottom line where most screens cut off the initial display. Make sure your first (or at least the second) paragraph succinctly explains what the content is about. Readers want to be sure what they're getting into before going forward.

Use multimedia. Images, videos, and infographics are all valid tools to keep your content dynamic. Too much text on a screen can feel burdensome for some readers, and the idea is to keep them engaged.

Use your own voice. Every company and every brand has a unique voice. You want people who visit your company website to know what yours is. Be sure that all your content matches it. If visitors feel the tone is insincere or that something is off, even if it's at some unconscious level, they are more likely to leave or react negatively.

Writing is by no means an exact science, but there is some common ground that most people can agree on. As a good point of reference, the University of Maryland in Baltimore put together a nice list of best practices to keep in mind when creating web content.
Once you've got the website and content ready, it's time to start thinking in terms of ways to ensure the material is found. The best (and cheapest) way to accomplish this is by optimizing content so it can be found organically through search engines, which is achieved through search engine optimization (SEO).
Search engines power the internet. It's estimated that Google alone processes over 3.5 billion queries every single day. With staggering numbers like those, companies have to work hard to get content ranked in those highly coveted first results pages. It's imperative to apply proper SEO as part of your digital marketing strategy.
How Do You Optimize for Search Engine Results (SEO)?
Search engines operate by quickly crawling through every single indexed website when a query is performed and then processing the information with an algorithm that assigns a rank to each page based on a very specific set of criteria.
While the details surrounding that process are kept under wraps, some parameters have been proven to influence rank. Examples include:
Use of keywords that clearly define the topic being addressed by the content

The number of links, both internal and external, that connect to and from each page

The number of quality visits and level of engagement each page gets

Valuable, unique (not copied or reworked) content
What this means for your content is that you need to ensure that it addresses each of these points so the page can obtain a higher rank and increase your chances of showing up on that coveted first page. Setting the content apart from all the other material of the same subject saturating the searchable landscape is key.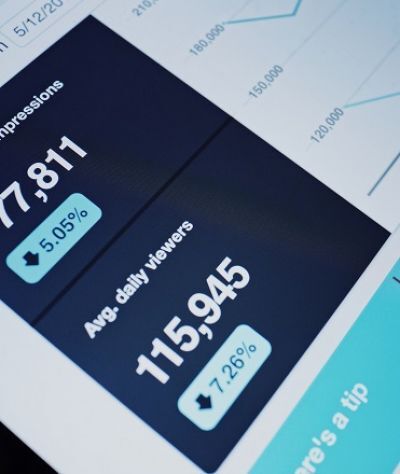 By showing up on that first page, your company is boosting the probability of getting new traffic, which itself is an important metric for engines such as Google when assigning rank. This is called the Click-Through Rate (CTR), which much like the name describes, is the rate at which users who perform a query (i.e. search) click to access your content. This metric helps establish credibility for the content and authority for your website as a whole.
A great reference to get these basics down – and a very wise instructional choice if you're learning the ropes – is Moz' renowned guide for SEO beginners.
Making these considerations a part of your marketing strategy will ensure optimal results in luring organic traffic to your website, which is where the journey begins for visitors, who will then decide just how much they engage with what they find.
Hubspot is a popular CRM that "closes the marketing loop" to enhance performance. O8 is a Hubspot partner.
Original Article Written by Joe Yaker