We Are Some of the Top Digital and Data Marketers
Our Team

We are seasoned industry professionals, all devoted to the best possible results and highest quality of service.

Our Philosophy

We believe your marketing and sales efforts should be continually measured, tested, improved over time, and automated and streamlined with the most appropriate technology. We're here to help, to make you highly successful, and above all: to have your back!

Our Tools

We are constantly evolving and learning in order to create the most efficient process and optimize results for our clients. Our experience with Hubspot, Clearbit, Segment, the entire host of Google tools such as Ads and Sense, among many others, allows us to provide clients with data-backed results.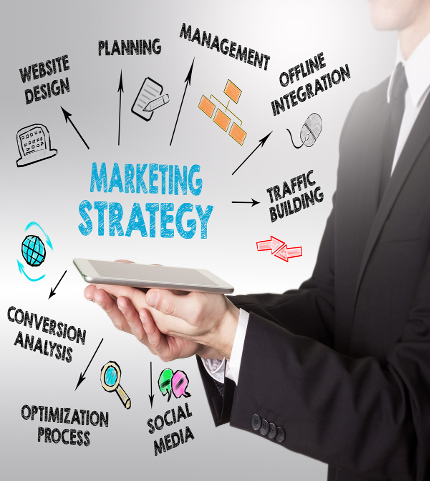 We Handle Your Entire Digital Ecosystem
Sales & Marketing Automation and CRM Integration
Sales & Marketing Empowerment
Social Media, Social CRM and Campaign Management
Conversion Copywriting and Editing
Meet Our Digital Marketing Leadership Team
Seth Viebrock
Founder and Digital Marketing Optimizer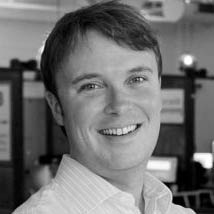 Seth began his career in sales and marketing in 1996 when he went door-to-door selling websites to clients as the internet was just starting to take off.
In the early 2000's he studied Biological Psychology at the University of Minnesota where he worked as a lab manager for an EEG study in consciousness and co-presented related research at Stanford and the International Society for Neuronal Regulation Conference.
Combined with a strong technical background, an analytical background in Economics at Macalester College, a knack for writing and storytelling, and current studies in neuromarketing, digital psychology, and online persuasion, Seth has found powerful intersections that form the foundation of our CRO and Digital Impact Optimization service offerings.
Andy Keith
VP of Digital Marketing & Analytics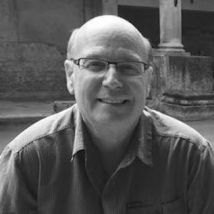 Andy is a seasoned digital strategist and marketer who has held senior roles in a wide range of organizations, from startups to global firms, as well as the university setting. He has worked with clients across many different industries, including healthcare, government, IT staffing, financial services, aviation/aerospace, manufacturing, automotive, telecom, publishing systems and education. Prior to joining Origin Eight, he was SVP of Digital and Analytics at Weber Shandwick, where he provided counsel on digital strategy, analytics, and SEO to the U.S. Treasury, the U.S. Army, Verizon, EY, State Farm and Spectrum Health among others.
Andy works with a wide range of internal and external stakeholders to ensure deliverables are aligned with business requirements, vision and goals, with meaningful KPIs to measure outcomes.
Sales & Marketing Automation and CRM Integration

Tired of performing repetitive marketing tasks on social media, the web, and email? Let us help you automate by replacing high-touch, repetitive manual processes with automated solutions. 
As a Hubspot partner, we highly recommend Hubspot to our clients and use it ourself. We are well-versed in a variety of tools, however, and can help you configure and integrate platforms such as Zoho, Pardot, Salesforce, Personalize, Acquia Lift, MailChimp, Campaign Monitor, Automatr, Wildfire, Eloqua, Marketo, Silverpop, Sharpspring, and Constant Contact.
We strategically design for, implement and optimize CRM and marketing automation platforms in order to drive business value and allow your sales and marketing teams to be more efficient. 
Drupal and WordPress SEO Offering

SEO audit & reporting
Our SEO offering consists of auditing, reporting, configuration, implementation and ongoing support. 
Our SEO audit highlights components of the site that need attention or could be improved. It also indicates where you are doing well.
This process helps break down SEO into manageable elements. You will gain insight and come away with actionable items, which can then be prioritized for implementation.

SEO Audit Components
Routine high-level overview
On-page optimization review
Content structure and formatting assessment
Standard checks for duplicate content, indexing errors, and analytics setup
Site architecture and internal linking
Technical setup best practice
Site performance/speed
Mobile and international optimizations​
SEO module/plugin and configuration for Drupal or WordPress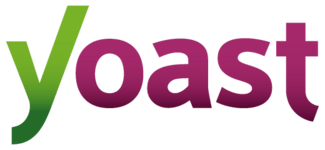 SEO implementation
Yoast SEO optimization expertise and configuration
Drupal- and WordPress- specific SEO implementation and configuration
Once the initial report is delivered, we work through the findings and address issues systematically
Ongoing reporting and optimization
Analytics goal-setting, analysis and reporting 
Assess SEO strategies such as content and link-building
Collaborate with in-house resources as desired
Conversion Marketing and Optimization
What is the most important goal of your web presence? Often, it's to get users to click on a donate button, fill out a contact form, engage with a chat widget, download a white paper, or buy a product. But, did you know there is both art and science behind what grabs users' attention, what causes them to take action? This is where we specialize.
Design thinking focused on conversion
Vision-science computer analysis of designs to simulate what people see during the first few seconds
User experience analysis for conversion
Content strategy for conversion
Conversion test creation and optimization 
Analytics goal tracking and optimization 
Accessibility reporting
Heatmaps, which give a read on the most attention-grabbing portions of the site
Reporting and ongoing optimization for highest-value results
Sales & Marketing Empowerment
We understand Sales and the reciprocal link to Marketing. We understand advanced lead generation, data mining, prospecting, outbound sales, retargeting, remarketing, personalization and tracking based on visitor IP, prospecting data generation, and various automation and templated solutions to engage with custom and targeted audiences by integrating data among disparate systems. We love to get our hands dirty with tools like Clearbit and Segment.
Your website is a key driver of Sales-Marketing integration, and we're here to help you with the requisite infrastructure and processes.
Paid Advertising Campaign Creation and Management
We help you create an intelligent spend that doesn't waste your money.
We are able to provide you the full picture of PPC and social ad campaigns that other less-technical agencies cannot: 
Don't throw away ad traffic on a website that does not convert visitors into leads!
Don't spend money on ads that are not targeted and optimized!
We are passionate about successful implementations of PPC campaigns that take in a holistic, long-term view of both the web property and the ads.
We are most skilled in Google Ads as well as Facebook, Instagram, LinkedIn advertising campaigns, but have worked with several other platforms.
Ad Network Design and Management

Does your site receive a lot of traffic? You could be selling advertising space. 
Do you want to advertise across a targeted network of relevant sites? We can help with that, too. We will design and implement landing pages, the ads that drive traffic to those landing pages, and then optimize the landing pages for conversion.
We have experience in ad networks such as Google AdSense and DoubleClick for Publishers (DFP), as well as retargeting platforms such as AdRoll. 
Contact Us About Your Digital Marketing Needs
We generally respond within 1 hour during our business hours of 9am - 5pm Central