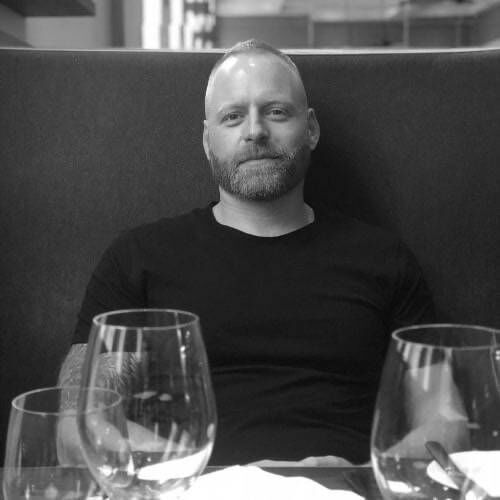 Creative Director
David
"Creativity is our basic, fundamental nature."

David's story is one without constraints and a single narrative.

Free to explore and to run with anything that excites and enlightens, David has been fortunate to follow his inquisitive nature through moments of music, fashion, photography and design.

Starting his professional design career at the tender age of 15!

David followed his curiosity into the fashion industry where he worked his way up the ladder in retail and through to wholesale for a leading UK menswear brand. At one point he was even assistant to a tailor with a Royal warrant.

Making ideas an immersive experience is something David has continually done, from his own creations - Underl_ne (an underground techno record label) and more recently WeruChannels (a web app where users can create their own music channels) where he negotiated £250k in investment, through to working with our clients today.

David's approach is practical creativity, taking a moment to step away and explore the brief, there are no assumptions, what is the ideal solution and how is it best realised and delivered.
"My designs should engage, excite and inspire."

Our multi skilled Creative Director is in his element across a broad range of skills from UX to video production, copywriting, graphic design, branding, photography, website development and marketing (there's more, but we will allow you to find out!)
Taking everything that has been before and mixing it with high hopes for the future, David is sharpening his tool set in anticipation for the next task in hand.
Outside of work...
You will find David training and competing in Brazilian Jiu Jitsu, doing yoga, at the gym, meditating, cooking, eating or making music!