Topics Covered:
An Introduction to Minneapolis Startups

Minneapolis/St. PaulStartups You Should Know

An Understanding of the Minneapolis Startup Scene
A Guide to Minneapolis Business Startups
Explore more Minneapolis, St. Paul start-ups ripe for innovation today.
Kaleidoscope; Where Dreams Go To Get Funded
Kaleidoscope's cloud based software allows companies, large or small, to set up scholarships and grants to pay for education.  Their mission is to help young adults match up with scholarships that meet their needs and qualifications through an easy to use, online interface.  Of all the Minneapolis startups thriving in 2021 you should know, Kaleidoscope is definitely one of them.
Homi; Humans of My Institution
Homi, a Minneapolis/Twin Cities startup that focuses on career path guidance, fancies themselves your new career community.  At Homi, individuals who have not yet decided on their career path or who may be looking for a change can connect with organizations and other job hunters who are looking to solve a similar, local or even global problem.  Instead of just looking for your next job, with Homi some users are able to find a life-long, rewarding career.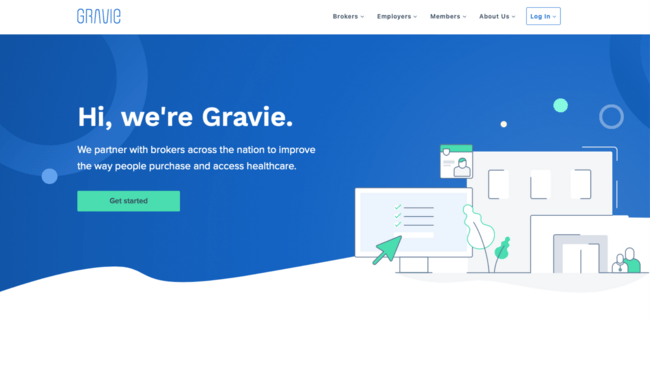 Gravie; Improving the Way Employers Offer Health Benefits
Founded in Minneapolis Minnesota in 2013, Gravie is in the business of consumer driven healthcare.  Since opening their doors, Gravie's focus has always been to improve the way that businesses offer healthcare and ensure that employees have access to benefits they will actually use.  Gravie is just one of many top Minneapolis startups gaining traction in the competitive healthcare industry. 
Learn to Live; A Behavioral and Mental Health Partner
Whether you are experiencing substance abuse issues, social anxiety, insomnia, depression or any other mental health imbalance, Learn to Live is there to help.  From identifying the thoughts that perpetuate the issues to teaching you how to work through them, Learn to Live is there throughout the entire process.  Learn to Live's mission is to be the optimal behavioral health partner, offering health plans, working with employers and partnering with higher education organizations.  
Inspectorio; Supply Chain Experts
Inspectorio is a Minneapolis supply chain management startup that aims to help brands, retailers and suppliers ensure that their supply chain is optimized for sustainability, quality, health and safety.  Inspectorio has a long list of global corporate clients including Kohl's, Crocs and Stitch Fix. 
Need a digital marketing plan for your start-up?