The Dream We Deliver
A marketing manager was struggling to do her job with limited tech skills while being strapped for time and wearing way too many hats. She was frustrated, felt undervalued and overwhelmed, and was angry that she had to handle it all.
Then she started delegating some parts of SEO, a few ad campaigns, the website, some technical and design tasks, and a bit of the analytics to O8. The list continued to grow, as did the results from it all, including our involvement in overall marketing strategy.
Now she can do everything she wanted to, with the skills she has, while looking amazing to management and better justifying the work she does...and she doesn't hate her job anymore. In fact, she loves it!
That's the dream we deliver to our clients. We are good, honest, hard-working Minnesotans who want to make the day-to-day for marketers a fruitful, less-stressful, more productive experience. 
- Seth Viebrock, O8 Founder & CEO
Regarding COVID-19, we're doing fine and hope you are as well. We are lucky to have a company built on the foundations of remote work, allowing us to continue exceeding client expectations. You won't notice any difference in working with us during this time.
What You Get In a Relationship with O8:
An ideal team for all things digital: highly technical, wildly creative and strategic, design-focused, industry veterans in web and digital marketing
Proactivity: we just get things done and make less work for you!
Extremely responsive communication that wows clients
Virtual office built on collaboration via Slack, Zoom, and Text
Top-notch project management and transparency
Stellar support with 24x7 coverage
Dedicated capacity for your project
Great people: some of the most honest, talented, and friendly folks in the industry

Commitments
Diversity & Inclusion
O8 is committed to giving you a diverse and inclusive environment during our partnership.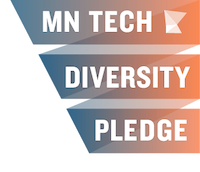 We are a multicultural team that has taken the MN Tech Diversity Pledge and is a certified LGBT Business Enterprise.
Sustainability & The Environment
O8 is committed to a low carbon footprint. By making websites lean, fast, and more efficient, we reduce environmental impact. 


2% of global carbon emissions come from the electricity used by the internet, equivalent to the amount that comes from the aviation industry or the 6th worst polluting country in the world.
Solutions & Expertise
We believe your digital ecosystem should be continually measured, tested, automated, and improved over time. Our vast web design, digital marketing, strategy, and technical expertise maximizes our ability to do so while driving ROI. We're here to ensure your success in the ever-changing and technically-complex world of digital marketing and, above all, to have your back!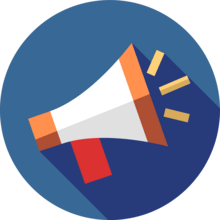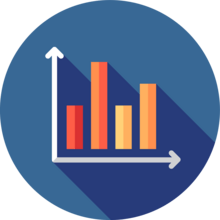 A Key Differentiator
Our "special sauce" lies in our Digital Innovation Opportunity (DIO) Framework. While other agencies tend to only focus on one small slice, we utilize a holistic approach to drive ROI and provide you with an innovation plan.
SEO, PPC, and other traffic
A consistent review of the data, metrics, and analytics will propel your organization into smaller advertising and quicker growth.
Conversion Rate Optimization
The final decision to engage or purchase from your organization often ends at your website. Understanding brain-based decision, and how to shift customer behavior and convert visitors into loyal customers is key.
Web Design and User Experience
User experience (UX) is a goldmine for sales and leads. The design and functionality of your website, ads, and landing pages need to stay fresh to win over your audience.
Our Process
A successful digital project doesn't just happen, it is the result of carefully executing a streamlined process. We take an agile, iterative and incremental approach that has been developed over a decade of experience. This methodology has proven success for projects of all sizes and complexities.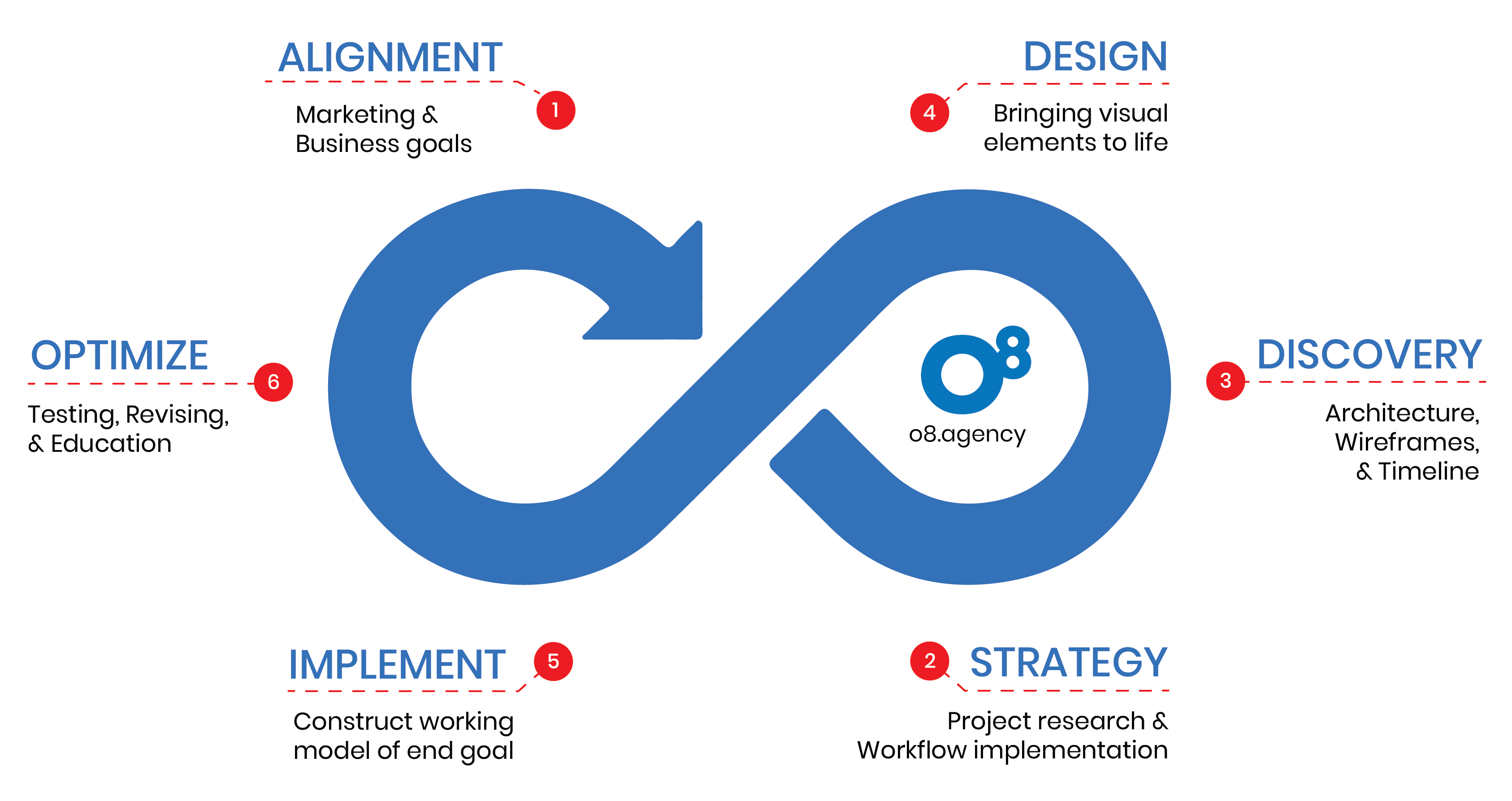 We help de-risk your project via in-depth discovery sessions to help everyone involved reduce uncertainty, share knowledge, plan strategically, and help you prioritize amidst an array of possibilities, options, and stakeholder feedback.
Your Strategic Partners
Everyone always throws around the word "partnership", but we truly partner with and extend your marketing team in a way that traditional agencies do not.
Connect With Us!