Want to join the O8 team?
At O8, we're good, personable people who care about our clients, the quality of our solutions, and each other. We are always looking for the best talent who are technical, strategic, reliable, and fit our organization's culture!
A few things to know:
We generally do not advertise new positions on this page because things move too fast around here. We often have part-time, contract, or contract-to-hire opportunities available. 
We have hired people the next day because they filled out this form at the right time.
We tend to favor those who actively seek us out.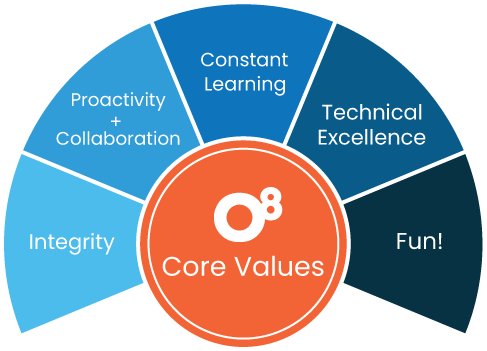 Send us a note with your info, your LinkedIn, and skills, and we'll let you know if there's a match. If we don't have anything that fits your profile at the moment, we will keep your information on file for a later date!
Talk To Us About a Career or Contracting Opportunities