ADA Compliant Web Design
Our team of seasoned web developers and designers at O8 have extensive experience building and optimizing websites that meet ADA compliance standards. But we don't just rely on our own judgment for what makes a website fully accessible. We partner with one of the best ADA compliance agencies available. Their technical team members with disabilities run through every aspect of ADA compliance, ensuring your site meets the highest standards. O8 takes their recommendations and implements them throughout your site. This unique partnership provides you with:
Experienced evaluators who run through the gamut of testing procedures, identifying issues that automated systems often miss
Clearly defined priorities with estimated levels of complexity
Senior-level staff available to help plan, facilitate and consult throughout the implementation
A customer portal to help you document digital accessibility progress and log defensible milestones
Contact Us for More Information
on ADA Compliance
One of our team members will get back to you within 60 minutes during normal business hours (M-F, 9am - 5pm CST)
Please provide a valid Hubspot API key.
Website Accessibility Agency
O8 is a website accessibility agency, ensuring accessibility and ADA compliance for your website. Companies everywhere are recognizing the value – aside from attracting more traffic and avoiding legal actions, it's just good business to ensure that everyone can easily interact with everything on your site.
Online businesses need to consider an array of disabilities that affect some of their visitors. Website designers need to account for: 
Low vision
Blindness
Color blindness
Hearing impairment
Limited mobility
Intellectual disabilities
Live Assessments by Technical Team Members with Disabilities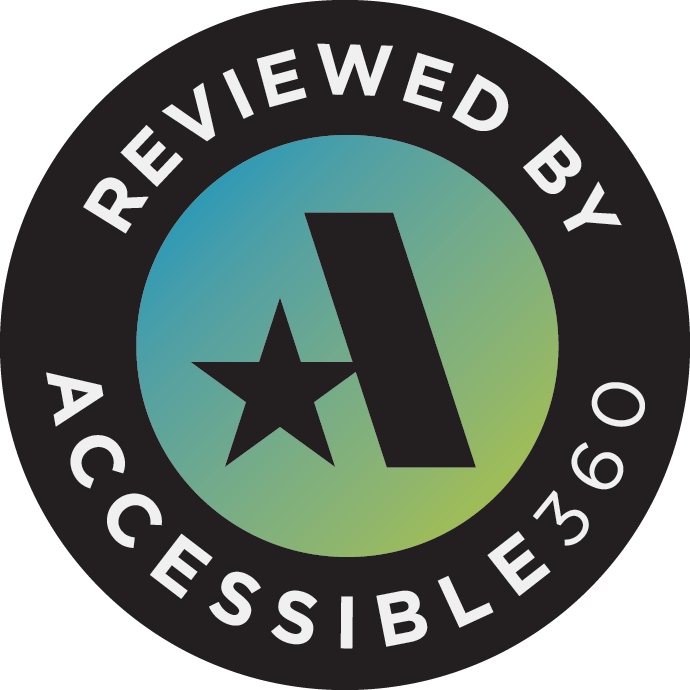 We have partnered with a top-notch ADA compliance organization, Accessible360 (A360), who employs technical team members with disabilities and has advised on these issues at the federal level. By conducting live assessments, rather than using automated tools, we can prevent false positives and highlight all usability issues. O8 then takes this audit and completes remediations to ensure you are fully compliant!
ADA Audits
Our auditing process will comb through every inch of your website to find all potential issues. We'll develop an actionable plan, shared with you, on how we'll revise any elements that are out of compliance. 
If you're in need of a new site, we'll work with you to produce a detailed plan on how to make your content accessible for every audience.
Some of the Things Your Site Needs to Be ADA Compliant
The following list is not meant to be exhaustive but rather a high-level view of some of the numerous elements that our team looks for in an audit and then incorporates into your website. 
Why ADA Compliance Is Important:
Like thousands of other companies, Domino's Pizza was hit with a lawsuit over website accessibility. They chose to fight, working their way through lower-level courts and even requesting the U.S. Supreme Court hear their appeal. The Supreme Court refused to hear the case. While you may think this has nothing to do with your website, the law begs to differ. 
As the plaintiff's attorney said, "The blind and visually impaired must have access to websites and apps to fully and equally participate in modern society— something nobody disputes." 
This left Domino's with many problems on their hands; bad press, a need to quickly update their website, and the risk of being sued again. 
The U.S. Department of Justice has taken the position that the Americans with Disabilities Act ("ADA") applies to websites, mobile apps, and the Internet of Things. To avoid discriminating against people with disabilities, digital products must be designed to meet compliance standards. If you fail to meet these standards, you face an array of risks. Working with an agency like O8 can help protect you from these risks. Ensuring compliance is both the smart and the right thing to do.