Why Use WordPress? The 2022 Guide
General Benefits of WordPress
Ease of use, customizability, and a wide range of plugins that add functionality to the platform are key benefits that give WordPress its large market share. Thanks to these benefits, there are relatively few cases in which WordPress isn't a good choice.
Especially after being installed and set up, WordPress is intuitive and easy to use. Creating and editing content is almost as easy as using a word processor. Changing layouts, navigation, colors, and other design aspects also highlight its user-friendly nature with many built-in tools and plugins that make design changes easier. These plugins might be WordPress's biggest draw since so many software developers create them to integrate their applications with the CMS. While not all plugins work perfectly, there is a high likelihood of finding one that solves the problem at hand.
Why Use WordPress?: Blogging
WordPress was originally created for blog publishers, as a blogging platform. It has become a content management system for all kinds of websites thanks to its many plugins. Still, its blogging capabilities remain a key aspect that attracts webmasters to it. Many high-profile blogs run on WordPress – such as The New Yorker, BBC America, and Beyoncé – and many lesser-known brands and small businesses use WordPress too.
Let's start by discussing basic blogs before we talk about more advanced use cases. WordPress isn't too difficult for beginner publishers who need a simple blog. The most challenging part is getting the look of the blog "just right," but most publishers with average computer skills can get it done thanks to preset themes. For a more custom look, some CSS skills will be required. Once the design is done, publishing content is easy. In many cases, getting help with the setup and design before taking over as webmaster is a good plan. Many web development agencies specialize in WordPress. O8 is an example.
WordPress plugins make common blogger tools accessible. Getting subscribers is made easy with JetPack and similar plugins. Comments can be allowed or disallowed within WordPress, no plugin required. There are a variety of plugins for managing other user-generated content, such as product reviews, as well. Plugins like Social Snap make social media sharing easy, and several plugins monetize blogs by displaying advertisements, accepting donations, selling merch, or other methods. But beware, many of these plugins are not free to use.
WordPress can create many kinds of big, custom blogs just as well as it makes small ones. The New Yorker, being a well-respected brand in journalism, couldn't make do with a basic setup. The magazine's 2014 digital revamp used WordPress to give users an updated design, a better mobile experience, interactive graphics, and other content. "What we're trying to do is to make a website that is to the Internet what the magazine is to all other magazines," said New Yorker editor Nick Thompson.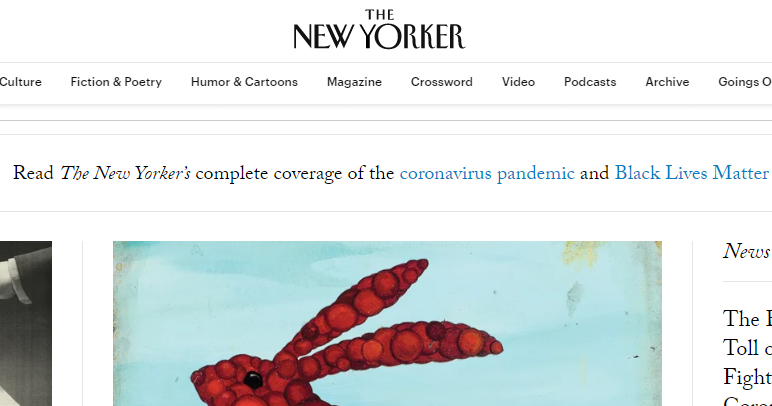 The New Yorker's developer integrated a paywall that limits readers' access. Although we don't know the characteristics of this wall, we know that paywalls often use sophisticated artificial intelligence to determine how to maximize revenue.
Why Use WordPress?: E-commerce Websites
WordPress e-commerce sites are found all around the web. Here's Entrepreneur Magazine's book shop, and Vic Firth's percussion instrument store. These are stylish, well-designed WordPress websites that do a great job of vending products. However, they're mostly "standard" websites and are not extremely sophisticated. They are brand sites first and foremost but they do a great job of selling products to fans. Major retailers like Walmart and Target probably don't need WordPress but lots of other retailers can find a good use for it.
As is the usual case with WordPress, its plugins are the reason it's a good choice for e-commerce. At O8, our developers frequently recommend WooCommerce to clients who use WordPress and would like to start selling products (i.e. tangible products that have to be shipped, as opposed to services and downloadable products). WooCommerce maintains several WordPress plugins that solve problems related to accepting payments, gathering data, getting postage, and other tasks. However, what's really impressive is the variety of high-quality extensions available for WooCommerce itself. In other words, extensions installed directly to WooCommerce instead of plugins installed on WordPress. O8 developers love the FedEx extension for shipping and Variation Swatches and Colors for displaying product variations. Other plugins and extensions make it easier to manage inventory.


For brick-and-mortar businesses that also sell online, the point of sale (POS) system being used is an important concern because some integrate with WordPress better than others. If POS transactions are the primary goal of a business, it's a good idea to consider how an e-commerce application can bridge the gap between in-person sales and online sales. It will be easier to sync data and set up the whole system with solutions that complement each other. WooCommerce, which comes with a POS solution, integrates with WordPress extremely well. 
Squarespace is a CMS by Square, Inc. that comes with an intuitive online store solution. The company that brings us Squarespace has also created a POS solution called Square Reader. There are separate fees for each solution, depending on the type of products being sold, but all Square's solutions are made for each other and are easy to use in conjunction. On the other hand, it's not as easy to use Squarespace's vending solutions with a WordPress site. They're CMS competitors, after all.
Shopify is another e-commerce solution that doesn't quite integrate with WordPress the way we would like. The company stopped updating its WordPress plugin a while ago. See our article on WooCommerce vs Shopify.
In any case, developers should make sure to have a good understanding of how easily a POS can be integrated with their chosen e-commerce platform.  Existing conditions may dictate decisions but starting over from scratch with new applications and hardware may also be an option
Why Use WordPress?: Portfolio Websites
Portfolio websites are commonplace for personal brands, artistic works, and other use cases. Most tend to be minimalistic and simple but WordPress has the ability to make a portfolio stand out. With the help of a developer, a unique portfolio can be created, even on a tight budget and in a short timeframe. It's also feasible for most of us to make a WordPress portfolio site on our own. Keep in mind that first-timers will face a significant learning curve, however there are plenty of WordPress tutorials available.
There are countless WordPress themes specifically for portfolios. Also, there are lots of plugins that make portfolios catchy and easy to navigate. While most of them are for showing off photographs and artwork, others are great for displaying testimonials, linking to social profiles, and even automatically publishing the website's blog posts on Linkedin.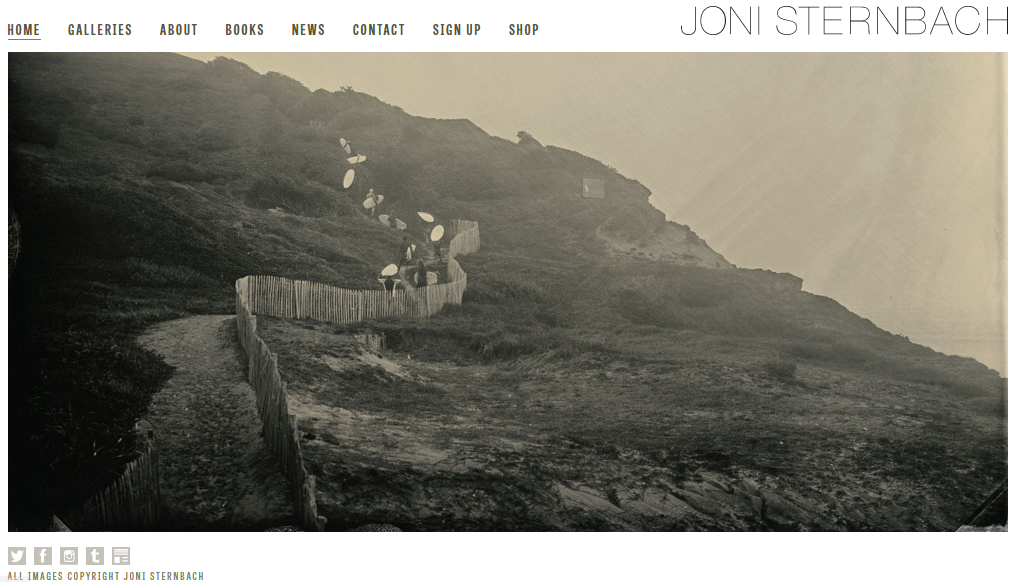 WordPress is almost never a bad choice for portfolios but we've noticed that lots of artists use SmugMug and Shopify to build simple sites with the primary purpose of selling photos and artwork. Sometimes niche arts and crafts vending solutions work out great
Why Use WordPress?: Business Websites
If a business doesn't need any unusual custom features on the site, WordPress is recommendable. It gives businesses the right tools for advertising, SEO, branding, and other initiatives.
Many service-industry and B2B businesses choose WordPress for websites that are intended to generate leads. Any marketing agency will attest to how useful it is for that purpose. It's easy to set up Google Analytics, Facebook Ads, and other tools of the digital marketing trade with WordPress. Popular landing page and A/B testing tools like Instapage can be integrated seamlessly. Implementing changes to layouts and content within WordPress, for conversion rate optimization, is also easy.  
Even businesses that offer support or technical assistance might find that WordPress suits them well. Popular ticketing and forum applications like Zendesk and Freshdesk offer WordPress plugins. It's also easy to set up a Zendesk URL (e.g. businessdomain.zendesk.com) to which website visitors can be directed to get help.
O8 oversaw Ecumen's migration to WordPress in early 2020. The client got an upgraded website design and an easy-to-manage network of sites for its different brands. In addition, our WordPress solution includes an advanced user permissions framework and an upgraded facility location-finding experience. See Our Ecumen WordPress migration case study here.

 

The use cases for business websites are endless but most of the time, WordPress can handle the job. Examples of corporations that use WordPress are The Walt Disney Company and Renault Group. Smaller and regional businesses like Hubspire and Eschelon Experiences use it too.
Why Use WordPress?: Landing Page Creation
WordPress is used to implement changes to landing pages by millions of businesses every day. Simple changes to colors and text can be made by almost anyone. Experts might be needed from some kinds of more sophisticated development. Since landing pages are so closely tied to ROI, a question of great importance is "what to do when the theme doesn't support a layout or look that drives conversions well?" There are a few ways to go about getting the perfect landing page published. As usual, some of the simplest solutions are plugins.
For changing menus and colors, customizing a theme in the "appearance" tab of WordPress will get the job done. However, there are limitations to what WordPress's built-in theme customization tools can do. Editing the CSS and even creating a template from scratch is one way to go beyond built-in editing tools.
Another way to change the look of a page is by placing widgets to a specific area on the page. SiteOrigin's widget bundle is useful for adding elements of a landing page such as calls to action, contact forms, and Google Maps locations. Lastly, there are drag and drop page builders that integrate with WordPress for those of us who prefer a more drag-and-drop way of doing things. Beaver Builder is a positively reviewed one.
Most landing page A/B testing will require a snippet of code that can be added to a page easily within WordPress. Some tools, such as Optimizely, offer a plugin as well
Need a better CRO strategy? Refer to the O8 CRO Guide.
Why Use WordPress?: SEO
WordPress is considered the best CMS for search engine optimization (SEO). In the hands of experienced developers, it gives website visitors a positive experience that boosts search engine visibility. It also has many tools that enhance a website's technical SEO. It can do the following important tasks with its built-in tools.
Create permalinks

Categorize posts

Resize images for faster loading

Create alternate text for images

Optimize for mobile devices (by choosing a good theme)
And it's easy to complete other SEO tasks with WordPress SEO plugins (or custom code).
Yoast is an excellent plugin that simplifies much of the SEO a site needs, such as the following.
Defining general site information

Search engine visibility of content

Search Console data import

Metadata and snippet configuration

Keyword density

Grammar and readability

Creating sitemaps
Digital marketing experts like Neil Patel and the good folks at CXL tend to use WordPress and for a good reason.
Want to learn 17 ways to boost SEO in WordPress?
WordPress Is Not For...
Though WordPress is extremely popular, it doesn't fit the bill for every single website. 
Firstly, It isn't the best choice for first-time web developers, especially those who only need a very simple website and plan to build it on their own. It will be easy to create a simple design with Wix, Weebly, or other "graphical user interface" building tools that don't require any coding. Most "entry-level" website builders offer contact forms and other widgets for added functionality as well, often for free. As an added benefit, there will be no need to upgrade to the next version, which open-source platforms require periodically. There is a tradeoff between ease of use and customizability, however. Sometimes custom code is the only way to make a design look just right.
Now let's talk about some advanced considerations.
TAXONOMY AND ORGANIZATION
When the architecture of a site is unusually large, WordPress competitors like Drupal can manage it better. Out of the box, Drupal can maintain workflows, content, and architecture in a much stricter way than WordPress. That makes it a good choice for large companies with large websites.
One wonderful, built-in Drupal feature that WordPress doesn't quite have is called Taxonomy. As a blogging platform, WordPress does have structured tags to categorize blog posts and such, but Taxonomy is a bit more sophisticated than this. It can help in situations like these:
Some sections of a website need to have different preset layouts, navigation, or other elements.

There are many different sections and each should only be editable by certain team members.

A website's content pertains to different physical locations and the content that appears should be based on user location or navigation.
For many developers, choosing a CMS often comes down to Drupal vs WordPress. We name some common scenarios and the best CMS to use in each here. 
HEALTHCARE
WordPress is not a HIPAA-compliant service and usually isn't a good fit for healthcare companies. A good rule of thumb is to remove WordPress from consideration when HIPAA compliance is needed throughout the entire site. If parts of a site need to be compliant, third party services can be used in tandem with WordPress but choosing another CMS is probably the way to go.
SECURITY
Security is another important factor in choosing a CMS. While WordPress is a secure CMS, it becomes less secure when a website uses lots of plugins. The risk increases if the CMS and its plugins don't get updated or audited as often as they should. Conversely, websites using up-to-date CMS's with few, updated plugins will be more secure. Therefore, it's a good idea to decide exactly what features the website needs before choosing a CMS.
Is Outsourcing WordPress Development Services the Right Choice?
We've discussed several types of websites that tend to be simple and can usually be created by anyone with average web dev knowledge. We've also discussed some more advanced usages, such as e-commerce and SEO. Deciding between outsourcing and insourcing (or taking care of it alone) involves two things: expertise and bandwidth. These two things are not only important with regard to WordPress and development in general, but also with regard to the core business and initiatives of stakeholders.
Let's start with some very basic questions. These are perfect for simpler websites, such as a typical portfolio or blog.
1. Have we ever backed up a website?
2. Do we know anything about CSS?
3. Are we particularly concerned with the design?
A "no" answer to the first two questions indicates that the learning curve will be quite steep and could cause unnecessary stress. If any special design elements won't be achievable through basic theme customizations, get some help.
For more advanced websites and usages, like e-commerce and SEO, a "no" answer to either of the first two questions above definitely means it's time to look for help from a website dev agency. But everything depends on the specific aims of the project. For example, what if an existing website has thousands of pages but loads too slowly and needs an updated search tool for finding the right content? That should be communicated clearly to agencies considered for the site upgrade project. When an agency can give an example of a similar project its team completed successfully, they're a contender. When they can't, it's best to look elsewhere.
Here are a couple more example situations.
For e-commerce, the platform is a key concern. Some are great for tangible products while others are better for digital products. Some CMS's will integrate well with the chosen e-commerce platform while others won't. Some point of sale (POS) systems can be easily used with the chosen e-commerce application while others can't. A dev team with appropriate know-how is recommended when there are lots of questions to be answered.

An agency should be consulted when there's not much advertising and marketing expertise in-house. Some advertising networks are fairly simple to use but won't automatically generate a decent return on investment. Marketing agencies cost money but can usually achieve a strong return on their fees. Since most websites are designed to generate revenue, this is something worth considering.
Let's say there's expertise in-house but it's a little bit less robust than desired. In that case, WordPress's community might be enough to bridge the gap. It's a big, active group that covers a wide range of troubleshooting issues. Even experienced developers visit it from time to time.
Each plugin has its own support section. Just go to the plugin's page (the example is WooCommerce) and click on "support." There, users can find FAQs, common troubleshooting issues, and a search box specifically for the plugin being viewed.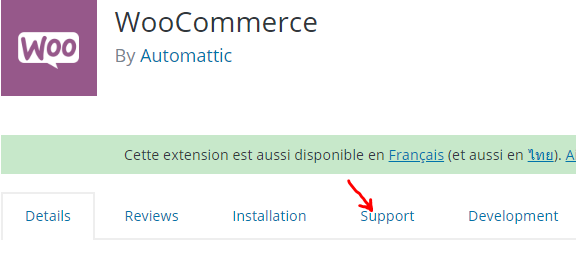 There's also a forum full of active users who are generally quite helpful with whatever problems one might encounter.
Conclusion
WordPress is an adaptable, open-source content management system that is easy to use for publishing and modifying content. Its many plugins conveniently solve all kinds of problems and give webmasters more flexibility. We've observed that WordPress commonly powers blogs, e-commerce, portfolios, business websites, landing pages, and SEO content. It's the most popular CMS in use today, after all. 
However, WordPress might not be the best CMS for webmasters who need any of the following;
A way to structure the site or its navigation based on content type, language, user preference, etc.

A HIPAA-compliant site

An extremely secure site (although risk will exist nonetheless)

A very basic or simple website 

A website to be used for a specific task (e.g. selling photography) that a niche solution (e.g. SmugMug) can do 
It is important to understand the requirements of the website to be built before choosing a CMS and beginning the setup process. The UX, layout, and features are important considerations but so are cost, human resources, and the overall business strategy. When questions about building an online presence that befits its organization are left unanswered, it is best to consult a web development agency. 
Get WordPress development help for a fraction of the cost with a remote fractional team.