Content Marketing: Content that Works For you
Our Resources

We are made up of SEO experts, writers, UX designers, web developers, and more. This allows us to keep up with current trends, identifying content that will get you noticed.

Our Process

We do extensive user research, because we believe in data. Our ability to quantify and study your specific case allows us to gain a deeper understanding of your customers. We create model customer personas to keep in mind, allowing us to speak directly to pain points. After all, the added value from content marketing comes from conveying meaningful solutions. We help your business start creating meaningful content.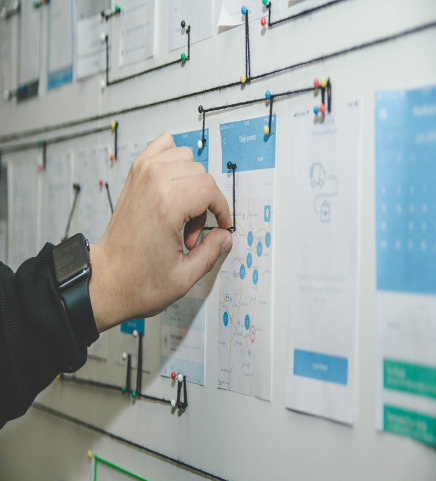 What do we do?
O8 can help position your business to stand out to consumers via content marketing. From helping you strategize to assisting with the creation process, we've got your back.
Our content marketing services team can work with you to identify what it is that you want to say, when you want to say it, and how best to say it.
What to say
O8 will work with you to define content pillars and key themes/messages for brand storytelling. Defining these points are very important to your content marketing strategy. Having a structural base will guide you when moving forward, keeping content on point. They aid you in assessing what content should be created and how much of it is necessary. By laying out themes and messages strategically, you can be sure that all of your messages reach a key audience or customer. Lastly, defining your messages can fuel creativity. By narrowing your scope, you can explore topics deeper.
When to say it
Our team will create a system where content is linked directly to the stages of your customer journey. Breaking down the customer journey phase by phase, aligning each step with a goal, and restructuring your touchpoints accordingly are essential steps towards maximizing customer success. After all, everything you do should be about solving customer problems and helping them achieve long-term success with your product or service.
How best to say it
O8 can help with the development and creation of search-friendly blog posts, web copy, promotion, and emails. Beyond deciding what channel to use, our SEO specialists will ensure that your content gets its best shot at driving organic traffic to your site. 
We can also situate your business for future success by building out a content calendar and bulk crafting future posts for social channels.
What is content marketing, and why is it important?
The secret sauce of Content Marketing? Adding value. Our strategies focus on the main three benefits of content marketing:
Increasing sales

Minimizing costs

Developing loyal customers
Content marketing is all about creating educational, entertaining or informative material that will show visitors you're interested in their needs, and not just their business. Content marketing's importance lies in providing added value. By using content marketing, you are more able to tap into the first two stages of the buying process: 1) creating awareness of available solutions 2) providing information to consumers about an innovative product.
Content Marketing Examples
There are many many many different types of content marketing. A rule of thumb is to remember that if it contains information which adds value, it is content marketing. Here are five examples of content marketing that we can help you create:
In summary…
Content marketing generates authentic interest from potential customers. Creating the right content can have huge effects on your business. Our team of SEO specialists, digital marketers, and content strategists/creators are the perfect supplement to your business.
Does content marketing sound like a service that could benefit your business? Schedule a call today!
Connect with Our Team of Content Marketing Experts