Integrate with Salesforce for a Powerful Business Growth Platform
Turn your CMS website into a powerful sales, marketing and customer engagement solution for your organization by integrating it with the Salesforce customer relationship management (CRM) platform.
Drupal and WordPress are our most widely-used Content Management Systems (CMS) used for developing websites for some of the world's best organizations. By integrating Salesforce, the leading CRM, with your website, you'll have the competitive advantage of seamless connection between your most valuable business tools. Easily manage customer relationships, set and track goals, create reports and allow your team to work together in the cloud.
Our Salesforce Expertise and Strategic Partnership with Aress
O8, in strategic partnership with Aress, delivers Salesforce.com solutions. Aress has a micro-niche, razor focused Salesforce team of certified developers and consultants with mastery of the world's most trusted CRM Platform. Their Salesforce practice is strong, encompassing everything from consulting to implementation to support services.
Partnering with Aress, O8 provides project, personnel, and account management, as well as web and digital marketing services such as web design and user experience, SEO, social media, content strategy, and copywriting, along with a strategic and technical understanding of Salesforce.
O8 is the glue that ensures client satisfaction, proper project execution, good design, and effectiveness of the end result for your project.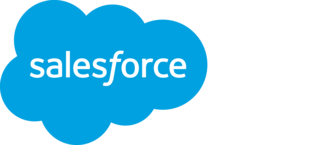 Benefits of Integrating Trustworthy Platforms: Salesforce, Drupal, WordPress 
Save time and money with an integrated and customizable system
Simplify business processes and maximize your website's potential
Easily create, update and share forms of any complexity
Seamlessly synchronize Drupal entities (e.g., files, nodes and users) with Salesforce objects (e.g., campaigns, contacts, opportunities and organizations) using the Drupal Salesforce Suite modules. Similar integration for WordPress.
Integrate email campaigns, donations and e-commerce
Share data between Salesforce and your CMS site in one or two directions.
Map and define fields and objects
Increase Your Bottom Line With A Leading Cost-Effective CRM Solution
Open source CMS communities like WordPress and Drupal, backed by some key agencies, have worked hard to ensure that there exists a Salesforce Suite of modules and plugins that are continually updated to keep pace with new features and functionality added to the Salesforce platform. So, whether you require a simple synchronization or need a more sophisticated setup, you will find that the tools are there for a stable and reliable integration. Better utilization of data and streamlining your business processes leads to less cost and more efficiency for your organization.
Using Salesforce can be particularly advantageous for nonprofits. Salesforce offers up to 10 free licenses for qualifying nonprofit organizations, as well as discounts on additional subscriptions and certain products, services, training, events and apps.
O8 Can Help You Integrate Salesforce with Your Drupal, WordPress, or other CMS Site
O8 has extensive experience and expertise developing CMS websites and can help you assess your budget, define your needs and recommend the best pathway to Salesforce integration for your organization.
Using the right integration modules, we can customize your integration to meet a variety of nonprofit and commercial business needs.