Digital Marketing Services for Procurement Partners
Strategic foundation, content strategy, and SEO services for medical SAAS company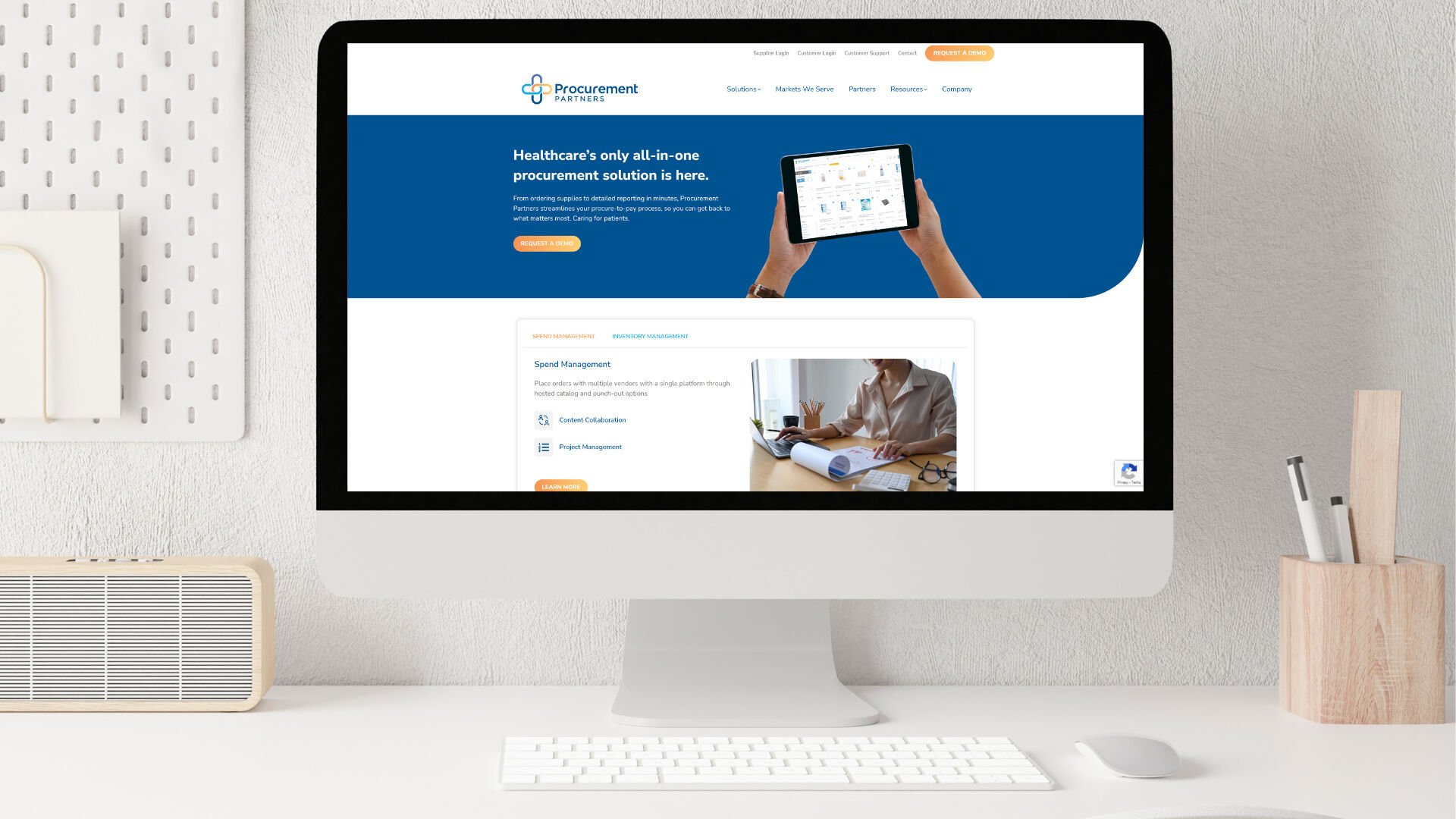 About the Company
Procurement Partners is a Software as a Service provider that provides procure-to-pay platforms that automate the purchasing, inventory management, invoicing, and payments of medical and other supplies used in the service of patients and residents. Unlike traditional purchasing practices, which include e-commerce sites, buying over the phone, and manually handling invoices and associated payments, Procurement Partners' platforms provide a combination of control over the sourcing of supplies, streamlined purchasing, inventory visibility, and automated invoice management and payment.
Website: https://procurementpartners.com/
Project Description
This marketing services project for Procurement Partners included an initial discovery phase and a comprehensive messaging matrix aligned to detailed customer personas. This work was iterated and integrated into a larger content strategy and calendar outlining key pillar pages, topic clusters, and key optimizations. A detailed SEO, site security, and keyword audit with a content report and breakdown of page strengths and opportunities supported all this. Biweekly meetings led by CXL included a progress check, project management, and collaborative ideation on ongoing tasks with a roadmap of work to be completed moving forward.