WordPress Website Design for Historical Redevelopment Project
Connecting with audiences through meaningful web design
Introducing the Story of Ryan Companies
Ryan Companies is a commercial real estate firm that handles development projects from conception to completion and beyond.
Website: https://highlandbridge.com/ 
The Challenge
One of Ryan Companies' largest projects of the year, deemed "The Ford Project,"  was in need of a rebrand. For nearly a century, Ford Motor Company was an anchor to St. Paul's Highland Park neighborhood. Ryan Co. purchased the 122-acre site and developed what is now known as Highland Bridge.
With this redevelopment, a full website redesign and overhaul was required. The online presence of the new development needed to bring the story to life, honor the past, embrace the future, and connect with the community. 
Our Solutions
O8 designed a homepage focused on video and image assets to trigger an emotional response from visitors while still providing them with ample information.
O8 structured navigation items specifically tailored to the broad communities Highland Village is looking to accommodate and the major goals they have for the project: Residential and office and retail, and sustainability.
O8 created an interactive map that was able to showcase the plans for the Highland Bridge Property to give users the chance to explore the property before it was built.
The Results
Curated Community Pages
Communities were provided with curated pages that fit their interests and needs. From residential properties to sustainability efforts, O8 has given Ryan Companies the tools to show off all that Highland Bridge has to offer.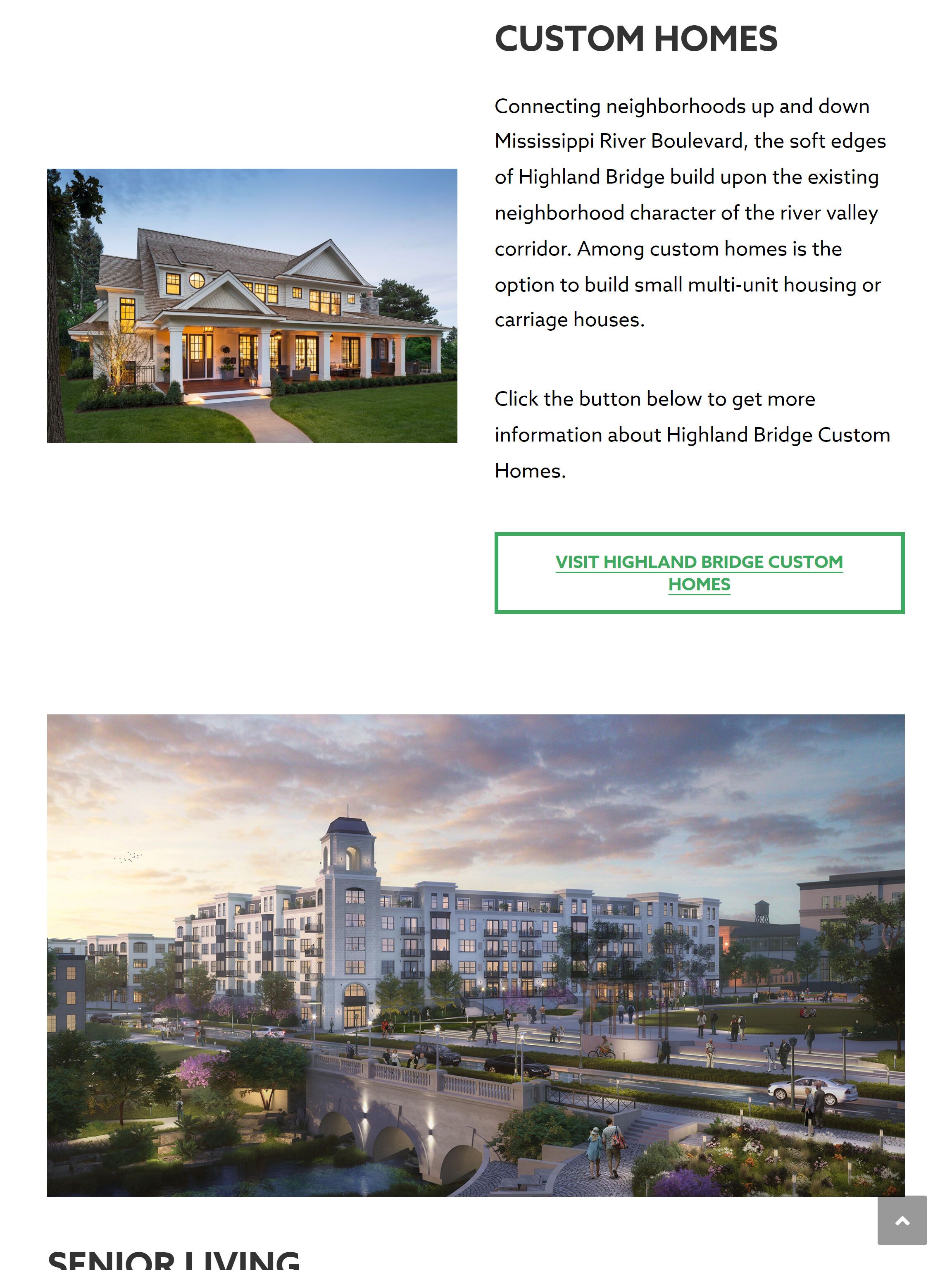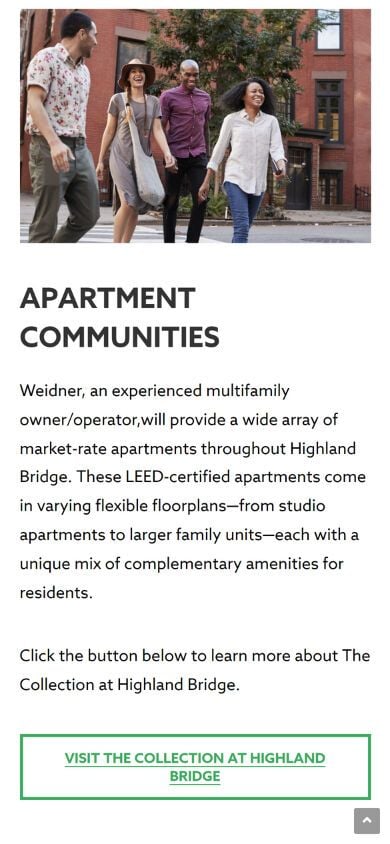 A Visual Transformation
Before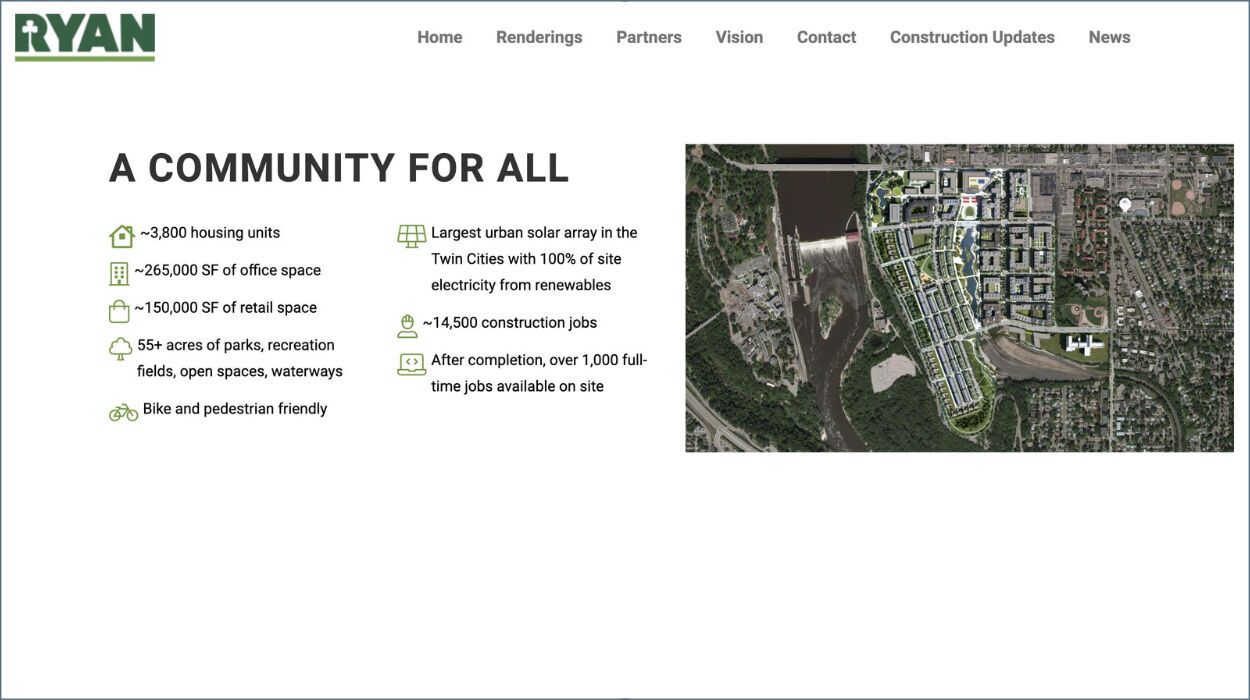 After