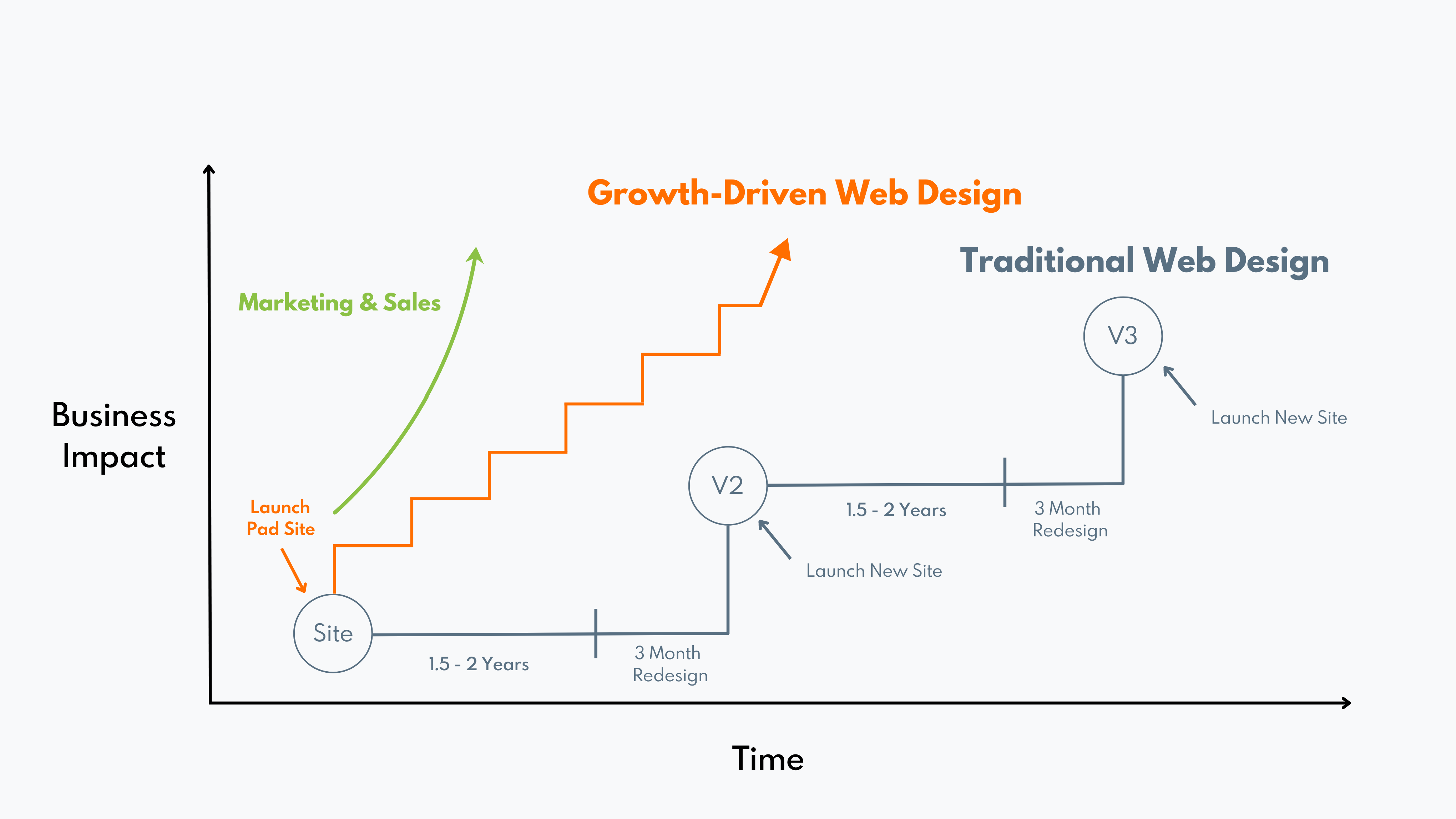 Growth Driven Web Design Process
Growth-driven design is an innovative strategy that produces websites that perform better and drive more traffic compared to traditional website design. Our process follows a three-phase approach with agile and collaborative steps.
Faster time to launch (60 to 90 days)
Starts with a minimum viable product (MVP)
Can refresh your existing site without throwing everything away
Fast to gather data and increase revenue
Data-driven approach
Easier to stay on-budget and on-time
Continuous improvement, month-by-month
Strategy
10 - 14 Days 
Here we collaborate on smart goals and research user behavior to develop an understanding of your audience's world.
Launch Pad
60 - 90 Days
Here we quickly build a minimum-viable website that looks and performs better than your current site. It serves as a foundation for future optimization.
Improvements
2-Week Sprints
We analyze website user data to enhance performance, making improvements in two-week sprints, identifying high-impact actions to drive business growth.
How We Make Website Design Easy for You
These are a few ways we simplify the website design process and guarantee a return on your investment when building a growth-driven website with O8:  
Data-Backed Decision Making
We proactively eliminate assumptions on UX and design preferences with data-backed judgments on high-impact improvements. These insights inform the entire process from square one and help develop an empathetic understanding of your audience's world to create a website that solves their problems along their journey. 
Accelerated Time To Value
Rather than waiting six months for a flashy new website built on assumptions, you get one working for you immediately. One looks and performs better than your current version and is built to capture data. Through sprint workshops and periods of ideation, we prototype, test and develop new ideas to improve performance and visibility.
Transparent Communication
As your partner, we align with your global strategy, business, and website goals. Through testing periods, we share data-backed insights and learnings on audience behavior. This improves the entire company and system, not just one of its parts, allowing for agile and real-time adjustments to content and messaging beyond the website.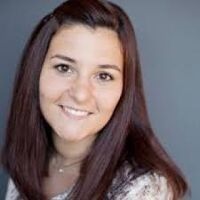 The team at O8 has been instrumental in helping our company elevate our web user experience...
Leila De la Fuente
,
Senior Web Marketing Manager
Why Brands Choose O8 For Growth-Driven Design
For over a decade, O8 has been at the forefront of web design, helping businesses in diverse markets and verticals grow their digital presence. As a result, we specialize in the following: 
GDD with HubSpot, WordPress, Drupal, or your preferred CMS

HubSpot, WordPress, Drupal, and Growth-Driven Design

Committing to providing measurable results

24-hour support anywhere in the world, seven days a week

Tried and tested design approaches that yield measurable results

Meticulous and detail-oriented quality assurance (QA) processes 

Traffic data analysis and advanced SEO/SEM to drive up your conversion rate

Short development cycles for a leaner investment

Work prioritized for the highest positive business impact

Transparent project management

Expert collaboration and knowledge transfer

Helping you maintain complete control of your data, platforms, and assets

Nimble, agile, and offer aligned solutions rather than bloated deliverables

Delivering fresh ideas unique to your business rather than cookie-cutter solutions.
Ready to Learn More?
At O8, we take the time to listen and align strategies with your team. To understand your goals and address your questions and concerns. 
These are the steps we will take to get the ball rolling after discussing your strategy and needs:
Learn: Review what's working and what's not with your current website. 
Assess: Discuss areas of opportunity for improvements. 
Plan: Present learnings and a plan to implement suggested improvements.  
Review: A project summary with critical next steps is delivered for review. 
Invest in the future of your business with a peak-performing growth-driven website today.