Website Translation
Expand Your Global Reach with Expert Website Translation and Internationalization Services
Get the localization, internationalization, and translation you need in the language your global customers speak.
Localize for the Whole World
Provide an optimized digital experience for your users all over the world with advanced website translation services that make your website available to your diverse user base.
Trusted By Big Names, Accessible To Smaller Organizations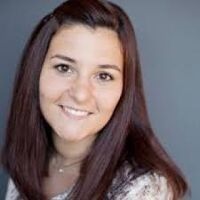 The team at O8 has been instrumental in helping our company elevate our web user experience...
Leila De la Fuente
,
Senior Web Marketing Manager

With a more connected and diverse global marketplace, an investment in multilingual content to engage and capture a broader audience is worth the effort. Our global network of native translators brings extensive cultural and linguistic expertise. We can translate your content into keystone languages like Spanish, Portuguese, and French, along with every other language your audience speaks.
Human Quality
Our website translation services produce content for human consumption, not robots—focusing on enhancing text clarity to boost message impact.
Native Translators
Our global team of professional translators translate your content in your chosen language's native vocabulary.
Localization
Further enhance your translated content to include local measurements, references, currency units, and formatting.
Scalable Solutions
We can translate anything from a small corporate website to a large eCommerce store with thousands of SKUs.
Translation Services vs. Localization Services
We often hear, "What's the difference between translation and localization services?"
Translation services cover a linguistic process that simply transforms content from one language to another.
But O8's localization services offer a more comprehensive process, including:
Translating online and offline content
Updating details like measurement, currency, and date formats
Using local imagery, payment options, and cultural references
Making content compliant with legal requirements where users will read your content
Benefits of Website Translation Services
Capture broader markets: 
Translated and localized content shows your multilingual audience that you have a connection and want to engage with them.
Cultivate a global brand: 
Customers gravitate toward brands that speak their language and understand their context.
O8's global network of translators acts as our "boots on the ground," so your brand stands out wherever you do business. 
Master multilingual SEO: 
Your translated content can boost your SEO rankings by serving a broader audience of users searching for your products or services.
We Translate Your Website into Any Language
O8's global network of translation professionals live in over 90 countries and can translate your content into (or from) the following languages: 
English (US/UK)
Spanish
French
German 
Portuguese 
Dutch 
Italian 
Korean 
Japanese 
Chinese (Simplified and Traditional)
Russian
And many more
Why Brands Choose O8 for Website Translation Services
Corporate Websites or Blogs
Personal Websites or Blogs
Higher Learning Websites or Blogs
Multisite Networks
Resource Directories
File Storage Applications
Social Networking Platforms
Video and Image Sharing Platforms
Forums & Discussion Websites
News and Media Portals
eCommerce Applications
E-Learning and Learning Management Software (LMS) Applications
Multimedia Audio-visual Portals
Intranet-based Web Applications
Custom Content Management Systems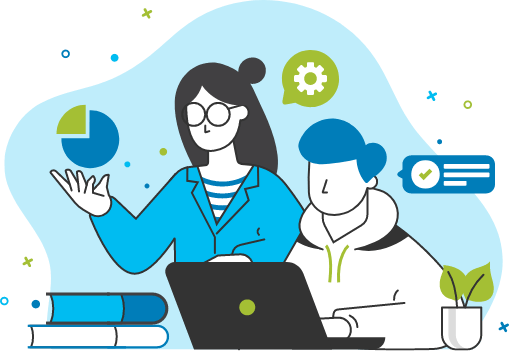 ---
O8's comprehensive website translation services can help you unlock the global potential of your website.
O8 is one of the top digital marketing companies with a proven track record, being recognized by Clutch in the following categories for marketing solutions and web development:

We assign an experienced Customer Experience Lead (CXL) to your account, who serves as the main liaison between your team and ours. 

Your CXL manages workflow, quality, skillset assignment, and timelines. You get a transparent project portal with an overview of all work being done.

We open up communication with your assigned team as they begin to become a part of your daily workflow.
Client Testimonials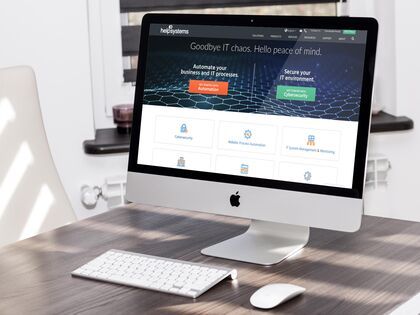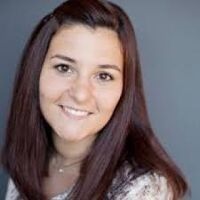 The team at O8 has been instrumental in helping our company elevate our web user experience...
Leila De la Fuente
,
Manager
As our company works to deliver essential medical products and services to our customers, O8 has been a critical partner in our efforts to drive greater awareness and respond quickly to customer needs.
David Wargin
,
Manager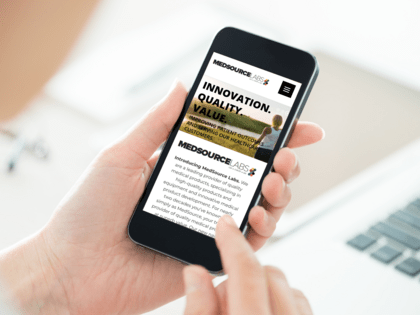 Ready to Learn More?
At O8, we take the time to listen and align strategies with your team before setting goals and getting to work. 
These are the steps we will take to get the ball rolling:
Learn: Review what's working and what's not with your strategies. 
Assess: Discuss areas of opportunity for improvements. 
Plan: Present learnings and a plan to implement suggested improvements.  
Review: A project summary with critical next steps is delivered for review.