Customized Drupal and WordPress Training
Contact us for more information about our training services
Technical and Nontechnical Training for Drupal and WordPress
Technical Training Via Mentored Sprints
You're technical, and you want to get your hands dirty. We get it — we're that way, too. We use a "mentored sprints" model of training, the same strategy applied at hackathons and various open-source software conferences. Let's build something together so that you get training and a usable result.
Nontechnical Training
We believe training should be customized to your unique website and digital ecosystem because no two are the same. You don't want to spend time on generic training materials; you want us to know your digital presence inside out. We're here for exactly that.
Trusted By Big Names, Accessible To Smaller Organizations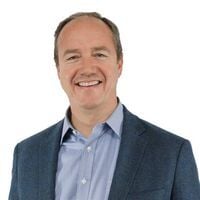 Thank you. Everything around here seems to be hard ... but you just make it easy with all the work you put into the process. On point. So thank you.
Troy Thibodeau
,
CMO
Why Brands Choose O8 for Customized Training Services
We are a highly technical team with thousands of hours of experience training clients, helping them Do The Right Thing, The Right Way, in a manner that both delights and informs them in ways that matter to their businesses and institutions. We know digital marketing — SEO, paid advertising, CRO, the whole gamut — so we don't train you like robots, we train you like businesspeople with a job to do.
O8 is one of the top digital marketing companies with a proven track record, being recognized by Clutch in the following categories for marketing solutions and web development:

We assign an experienced Customer Experience Lead (CXL) to your account, who serves as the main liaison between your team and ours. 

Your CXL manages workflow, quality, skillset assignment, and timelines. You get a transparent project portal with an overview of all work being done.

We open up communication with your assigned team as they begin to become a part of your daily workflow.
Client Testimonials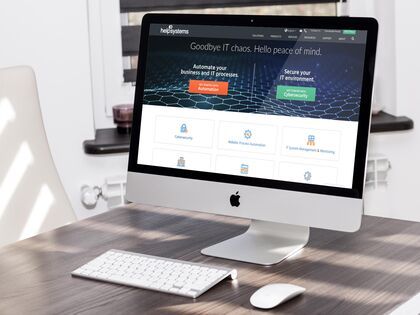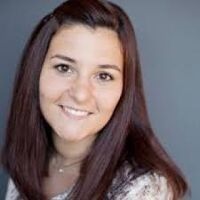 The team at O8 has been instrumental in helping our company elevate our web user experience...
Leila De la Fuente
,
Manager
As our company works to deliver essential medical products and services to our customers, O8 has been a critical partner in our efforts to drive greater awareness and respond quickly to customer needs.
David Wargin
,
Manager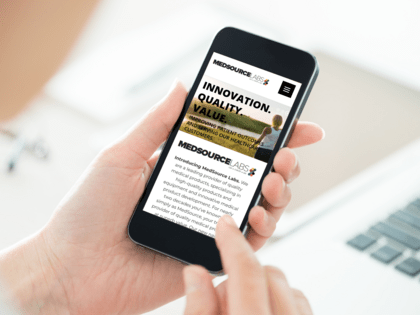 Learning by Doing: Mentored Sprints (For Technical People)
We believe the best technical learning happens when everyone is actively working in a team towards a common goal, learning by doing, producing tangible results, and having in-house knowledge of what is being built.
When learning a platform like Drupal or WordPress, and especially when considering the build of a platform of which you want to take ownership in-house, a mentored sprint model is ideal. In this model, we do not attempt to take the place of self-study from the multitude of information online at Drupal.org and instructional sites such as buildamodule.com but rather guide that study by daily Scrum-style meetings, bi-weekly sprint planning, review meetings, and task-based support requests.
This mentored sprint model is used at Drupal and WordPress conferences, which many of our team members have attended and found very useful. We also use it with our clients, who often have an in-house developer who is not at all or less familiar with Drupal or WordPress and needs best practice advice, guidance, support, and the ability to delegate.
Rather than trying to pack 8 hours of intensive learning into each day, we find it's best to dedicate about one hour daily to a Scrum-style meeting and the rest of the day to self-study, working on tangible outcomes, and sending ad-hoc questions and support requests for our team. We also recognize that you have an existing platform to support meetings and other job-related duties, which this won't interrupt.
Highly Customized Training (For Non-technical People)
As a non-technical stakeholder in your web presence, do you want to learn from generic Drupal instructional videos or coursework packages? Do you enjoy reading and referencing training manuals or stale digital courses?
Not many people answer these questions affirmatively because they don't apply to your specific website and digital ecosystem. We take time to make a thorough discovery of your existing ecosystem or, if building out a new one, involve you and your team in the production so that you are learning as it is being created.
We do screen shares, answering questions as they arise over Slack and Zoom video conference calls. We can train at scale for very complex situations, producing eLearning libraries and lessons. However, in most cases, dynamic, co-created, just-in-time training is far superior to stale video, text, and course libraries.
Ready to Get Started?
At O8, we take the time to listen and align strategies with your team before setting goals and getting to work. 
These are the steps we will take to get the ball rolling:
Learn: Review what's working and what's not with your strategies. 
Assess: Discuss areas of opportunity for improvements. 
Plan: Present learnings and a plan to implement suggested improvements.  
Review: A project summary with critical next steps is delivered for review.