Drupal Redesign, Support, and Maintenance for University of New England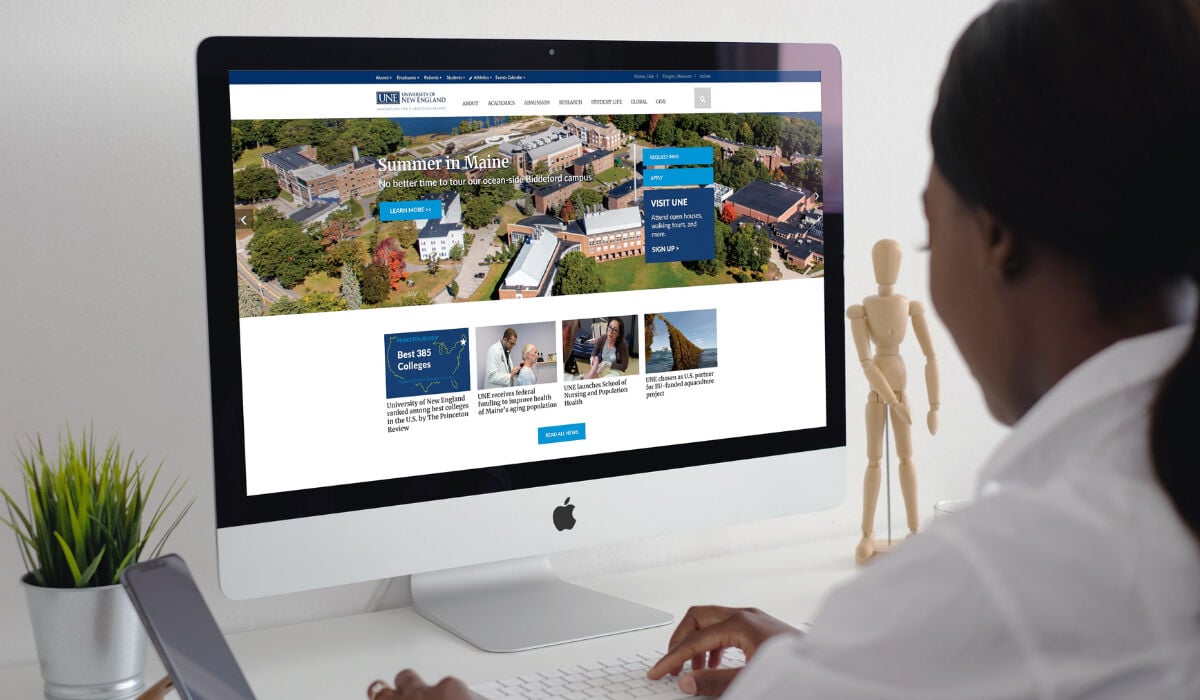 About the Company
The University of New England (UNE) is a private research university in Maine with campuses in Portland and Biddeford, as well as a study-abroad campus in Tangier, Morocco.
UNE is the largest private university in the state of Maine and the largest educator of healthcare professionals in Maine. It is organized into five colleges that combine to offer more than 70 undergraduate, graduate, online, and professional degrees. 
Website: https://www.une.edu/
Project Description
In collaboration with our partner Singlebrook, this project was a site redesign, launch, support, and maintenance done in Drupal 7.