Drupal Website Redesign for International Association of Jesuit Universities
About the Company
IAJU is an association of Jesuit Catholic universities and institutes of higher education. Founded in 2018 and approved by the Fr. General, Arturo Sosa, of the Society of Jesus, the IAJU is recognized as the international advisory and coordinating body to the Secretariat of Jesuit Higher Education and, through him, to Father General and his Assistants in matters related to higher education and the intellectual apostolate.
Website: https://iaju.org/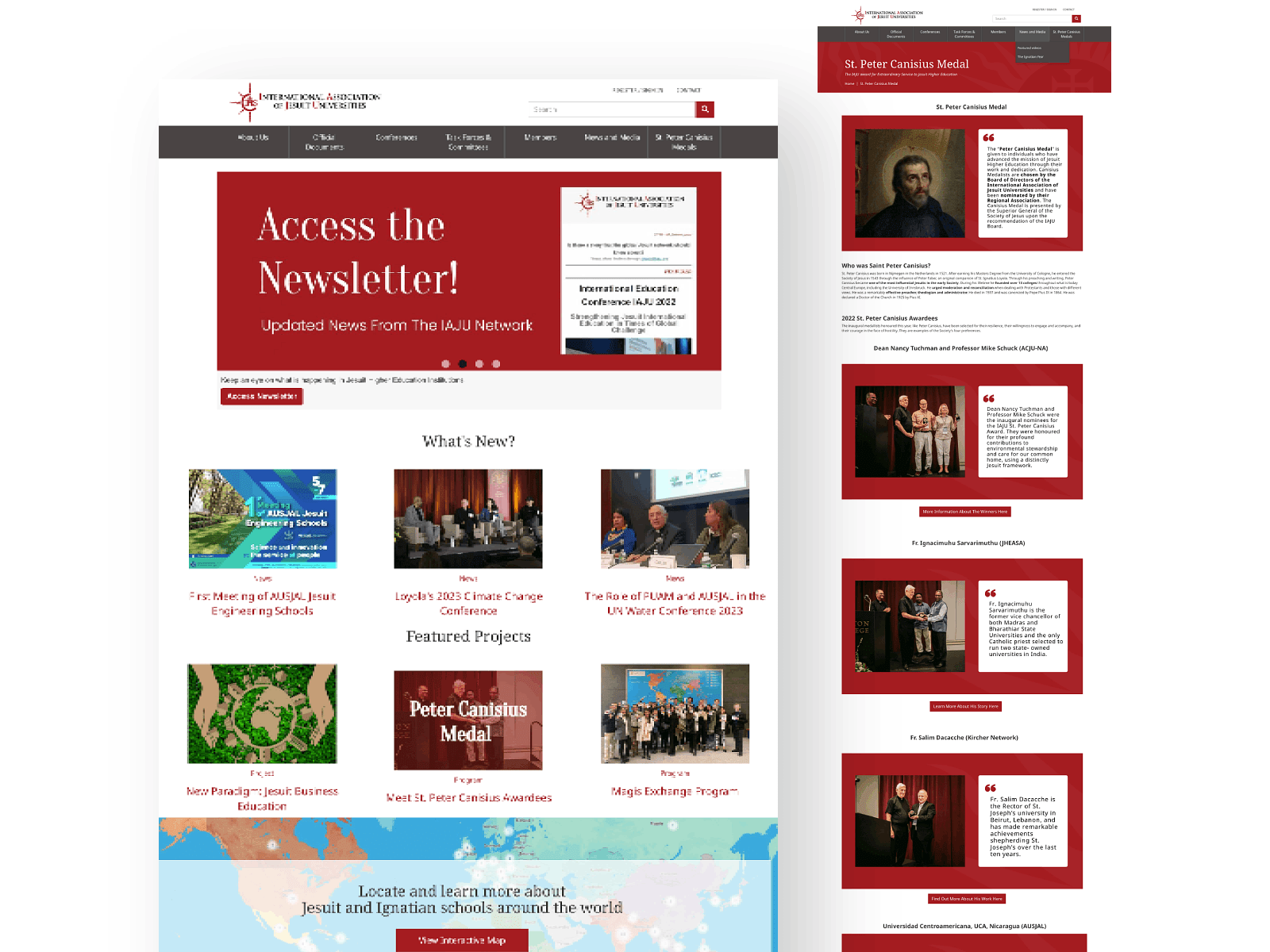 Project Description
O8 delivered a beautifully redesigned website under a very tight deadline. The O8 team worked closely with the client team to ensure a design that key stakeholders would approve of and feel excited about. Functionality was a top priority as the site is used to register for conferences, showcase official publications, and connect working groups and members of the International Association of Jesuit Universities.