Inbound Marketing Strategy for O8
Systematic and Strategic Approach Increased Inbound Site Traffic from 5,000 to 15,000/month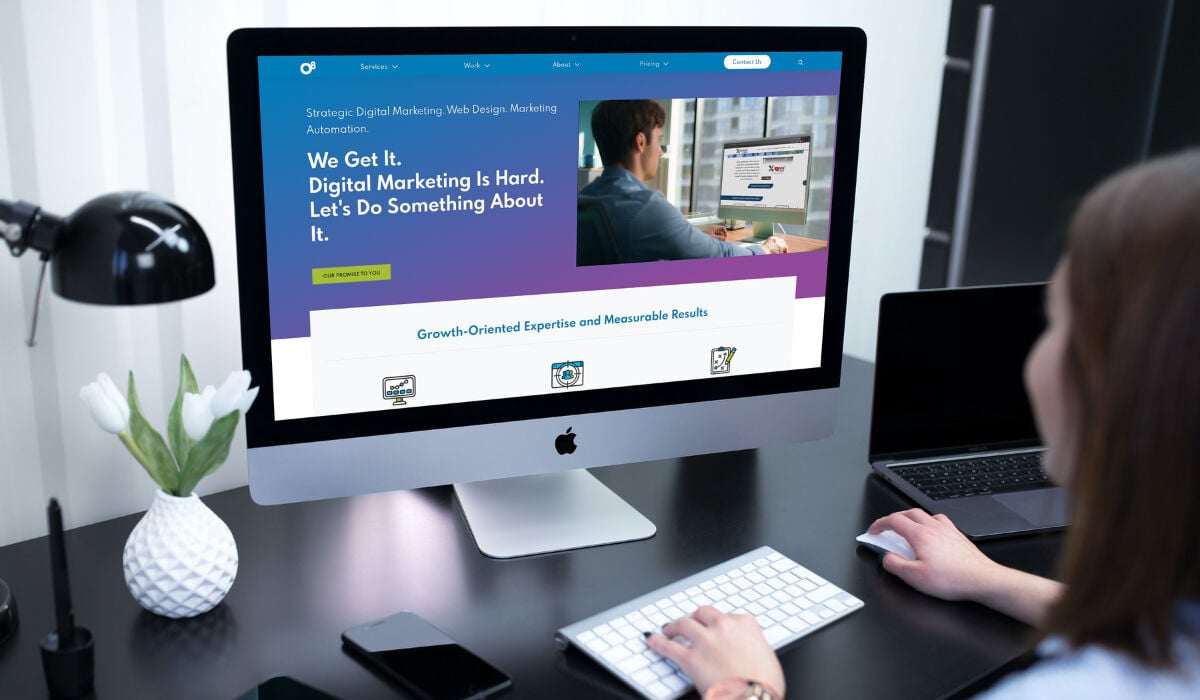 Inbound marketing organic traffic growth
Minutes of average blog engagement time
Monthly visitors to the O8 website
HubSpot tracks weekly inbound new business opportunities
Introducing the Story of O8
O8 is a full-service digital marketing agency, providing digital marketing strategy and fractional marketing support, web design and development, and marketing automation.
O8 specializes in Digital Integrity Optimization (DIO), which is the intersection between ads and traffic (SEO+), user experience (UX), and web conversion rates (CRO). We apply the big-picture approach to our clients, as well as our own marketing initiatives.
O8 focuses on results over opinions, and for that reason, we believe that data and analytics are a gift to marketers everywhere who want to make data-driven decisions. We bring a highly-experienced team of experts to your side to help you get your arms around your data and achieve your goals. 
O8's founder had the on-brand vision to build a robust digital marketing thought leadership platform with helpful, original content that would act as the springboard for the agency's growth and expansion.
The Challenge
Organic Traffic Growth
December 2020 was the height of the pandemic, and without in-person events and sales calls, the agency needed a new way to spread top-of-funnel awareness about our services. Utilizing HubSpot's inbound marketing approach, O8 started producing weekly new blog and service content around key topics. 
Scope
The scope of this ongoing inbound marketing initiative includes SEO research, content strategy, copywriting, content optimization, interlinking, data and analytics, and amplifying the content through social media and email outreach. 
Why O8 Chose Inbound Marketing
One of the tenets of the O8 team is lifelong learning. We meet as a team for a monthly book/learning club, we celebrate new certifications, and we have a Slack channel dedicated to sharing new learnings. Taking a thought leadership approach is an obvious extension of that philosophy. We wanted to take that learning focus and share helpful content with the world – for free. Valuable information sharing makes you a thought leader.
How O8 Responded
SEO Strategy
All good content strategies start with SEO brainstorming, research, and keyword planning. This work informed the pillar pages and blog posts that would be the hallmarks of O8's content strategy.
Content Strategy
There are no shortcuts to excellent content. O8 developed pillar pages (2,500 - 5,000 words) on key topics focused on digital marketing and marketing teams. The weekly content included specific SEO research per article, copywriting, and content optimization using an artificial intelligence (AI) tool. We also regularly refresh existing blogs to keep them fresh.
Data and Analytics
What does inbound marketing success look like? For O8, it involved benchmarking our progress, using HubSpot, Google Analytics, and Google Search Console. We excitedly check our progress every month. This system allows us to create additional content around content where we are on the front page of Google search results and identify any challenges. Google Search Console also provides insights, such as how long site visitors spend engaging with your content to measure whether it is helpful and relevant. Visitors to the O8 blog average 10 minutes reading – with some articles averaging more than 30 minutes.
The Results
Converting Site Visitors to Customers
15,000 monthly site visitors is a great metric – but how does that help the business grow? For O8, using Conversion Rate Optimization (CRO) techniques and lead nurturing marketing automation sequences helped move prospects through the funnel: from visitors to leads, and from leads to customers.
100+
New inbound leads per year
11
Blogs in top 5 Google search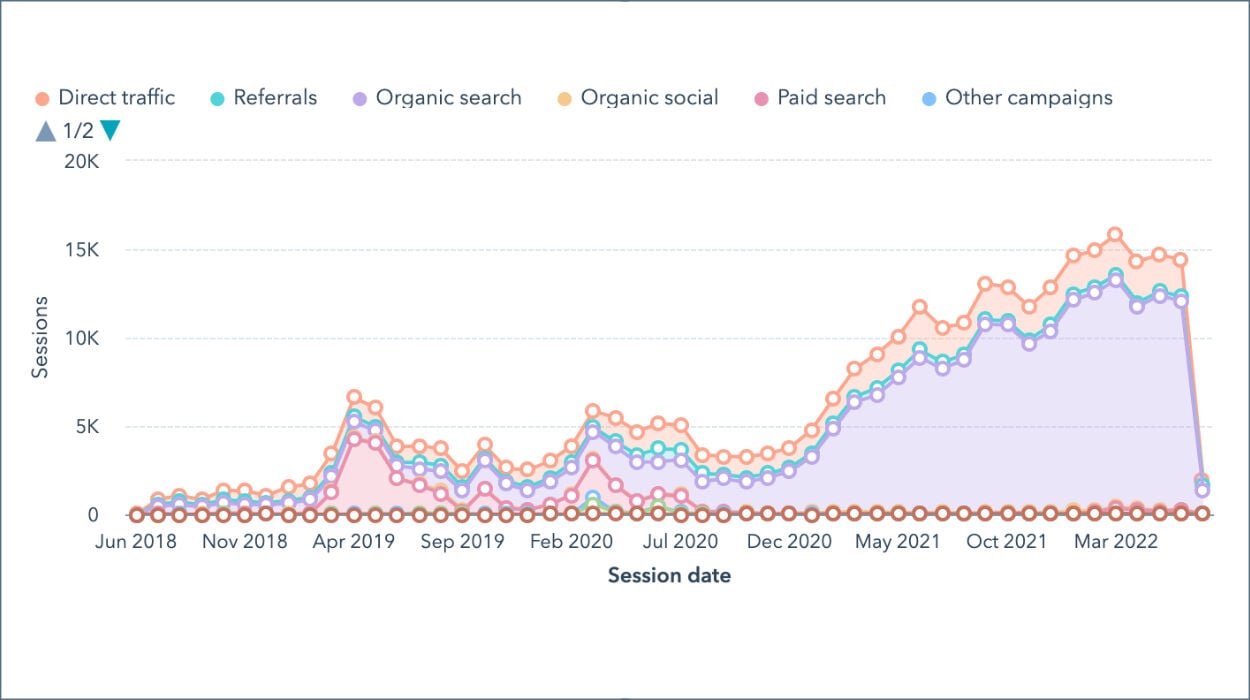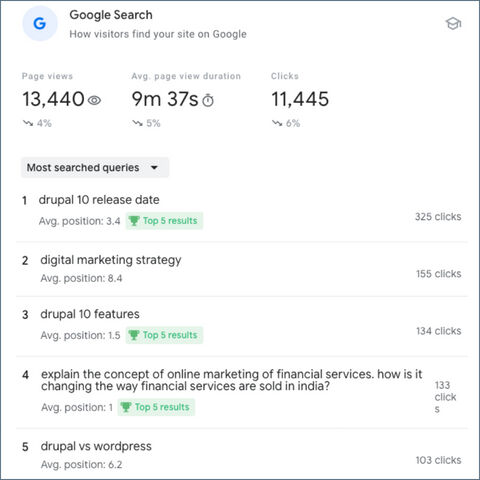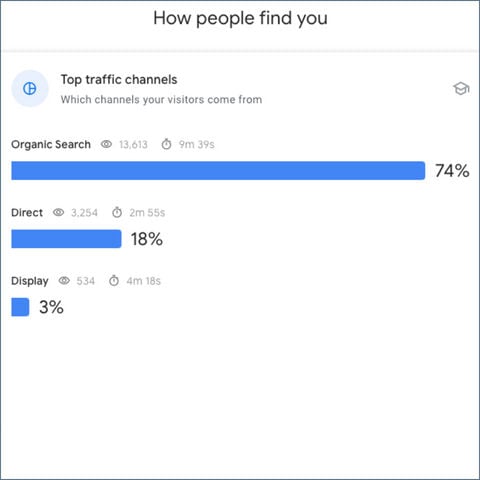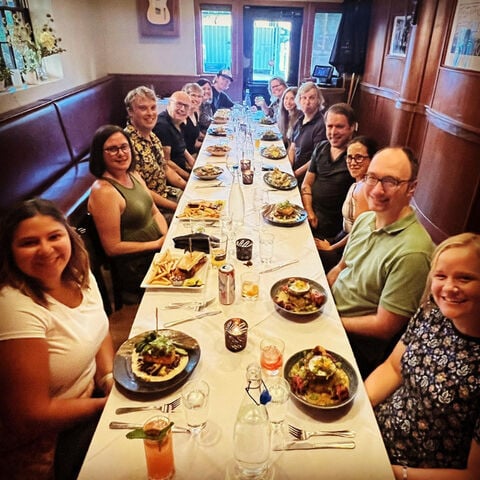 19,000
Page views per month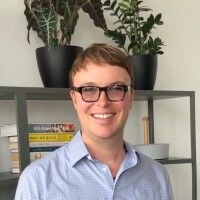 "Quality content provides the fuel to grow the business. When it's done right, inbound marketing delivers measurable results and business growth."
Seth Viebrock
,
Founder and CEO