Web Design for Advancing Innovation in Dermatology
Website design project and content strategy for non-profit. 
About the Company
Advancing Innovation in Dermatology is a non-profit organization that provides dermatological care, advancement, and education. AID is dedicated to creating a friendly environment where dermatologists can exchange innovative ideas and how to provide the best dermatological patient care.
Website: https://www.advancing-derm.org/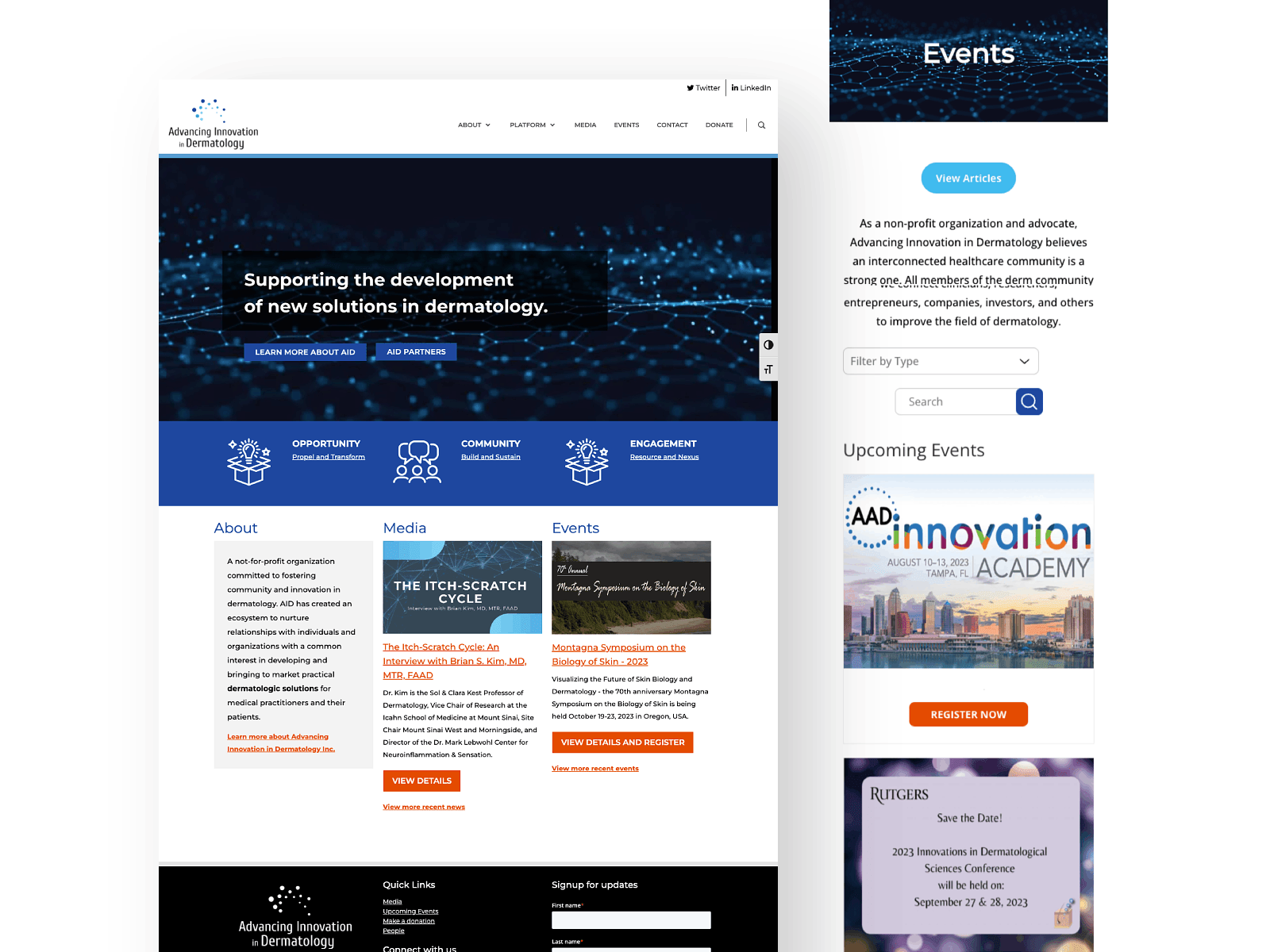 Project Description
Advancing Innovation in Dermatology (AID) is a relatively small non-profit, and they were concerned about their visibility and whether their website was telling their full story. Their goal was to grow their business to increase their event attendance, funding, and website traffic. O8 worked toward helping AID achieve these goals by providing UX testing, analytics and KPIs, an easier even sign-up process, core vitals and technical work, wireframing, CRM, content creation, marketing strategy and insights, keyword research, SEO, website redesign, and HubSpot optimization. These problem-solving steps resulted in AID having a more detailed website and more resources to utilize when needed.