Conversion Rate Optimization for HelpSystems
Conversion Rate Optimization and Analysis
Functional enhancements to increase conversions with in-depth journey mapping and click-analysis
Improvement in core revenue driver
Analysis and implementation
Introducing the Story of HelpSystems
HelpSystems develops intuitive, easy-to-use software solutions for IT management and monitoring, cybersecurity, business intelligence, and document management. The software simplifies everyday operations to help save time and cut costs, and consultants offer professional services to guide successful project outcomes.

Website: https://www.helpsystems.com/
The Challenge
HelpSystems is always seeking to improve its website and business. As a result, we conducted a Conversion Rate Optimization (CRO) analysis, gathering data from analytics, heat maps, and heuristic site walkthroughs. The challenge at hand was to improve business-critical conversions and ignite new growth opportunities.
Scope
CRO | Reprioritization of website elements and conversion touchpoints. 
 
UX | Assessment of visual branding and design elements to optimize user journey. 
 
Web Design | Responsive website design enhancements
Why HelpSystems Chose O8 To Solve the Challenge
HelpSytems was focused on resolving user flow inefficiencies and improving conversion rates to convert more website browsers into qualified leads.

O8 provided a great depth of knowledge in all things digital, using a specially developed Digital Integrity Optimization methodology. This involves an approach to digital marketing with an emphasis on technical improvements to improve conversions, enhanced UX, and higher-ranking SEO, ensuring the HelpSystems team achieved all of its ambitious digital marketing goals.
How We Responded: Our Solutions
Using a scroll map (a kind of heatmap), we found that users were not scrolling down the homepage of HelpSystems.com. Notice the major drop-off in scrolling activity denoted by the fast red-to-blue drop-off on the gradient.

Further down the page was impressive client logos, constituting "social proof" – an important component in increasing trust, engagement, and key business goal attainment.
The Results
The O8 Team discovered that moving the client logos further up on the homepage resulted in a 128% improvement in a core revenue driver – product trial downloads – which translates to thousands of dollars per year from a simple adjustment.
This took us a few minutes to spot, then two weeks to run a split test, bumping up logos for 50% of the traffic. In just two weeks and a few minutes of our time, HelpSystems dramatically changed its business. 
This is a simple but powerful example of how important and impactful conversion rate optimization (CRO) can be. Combining CRO with responsive web design will pay dividends for your company and website.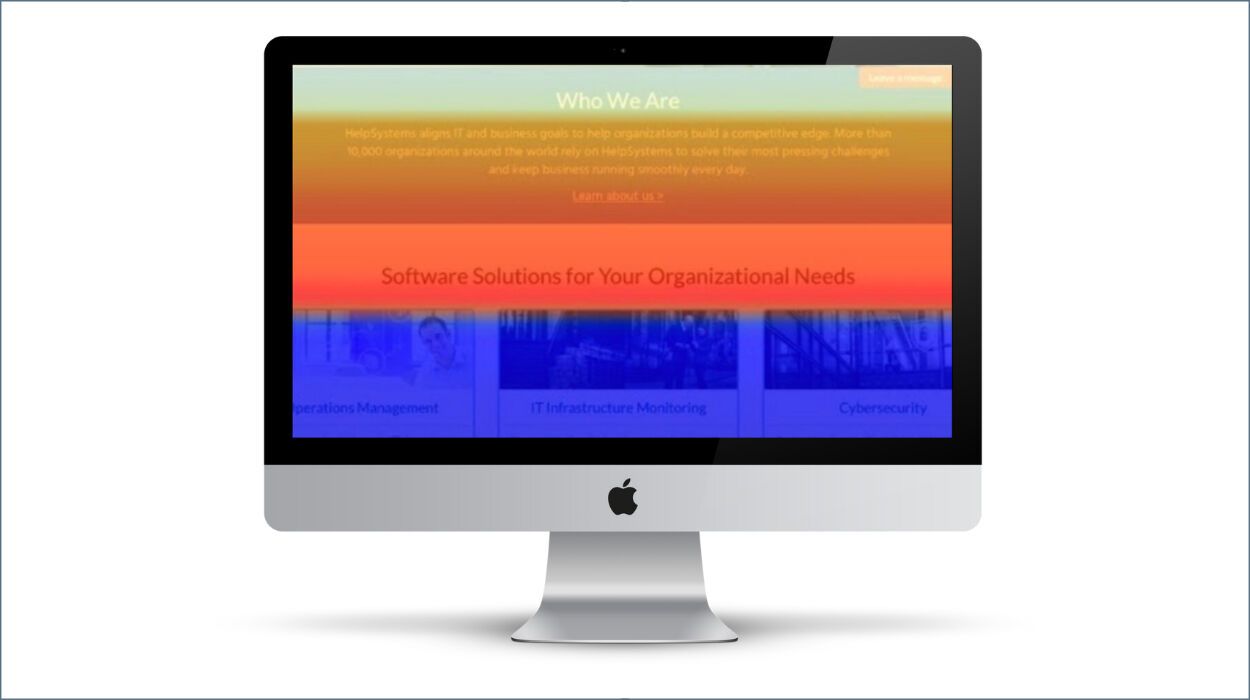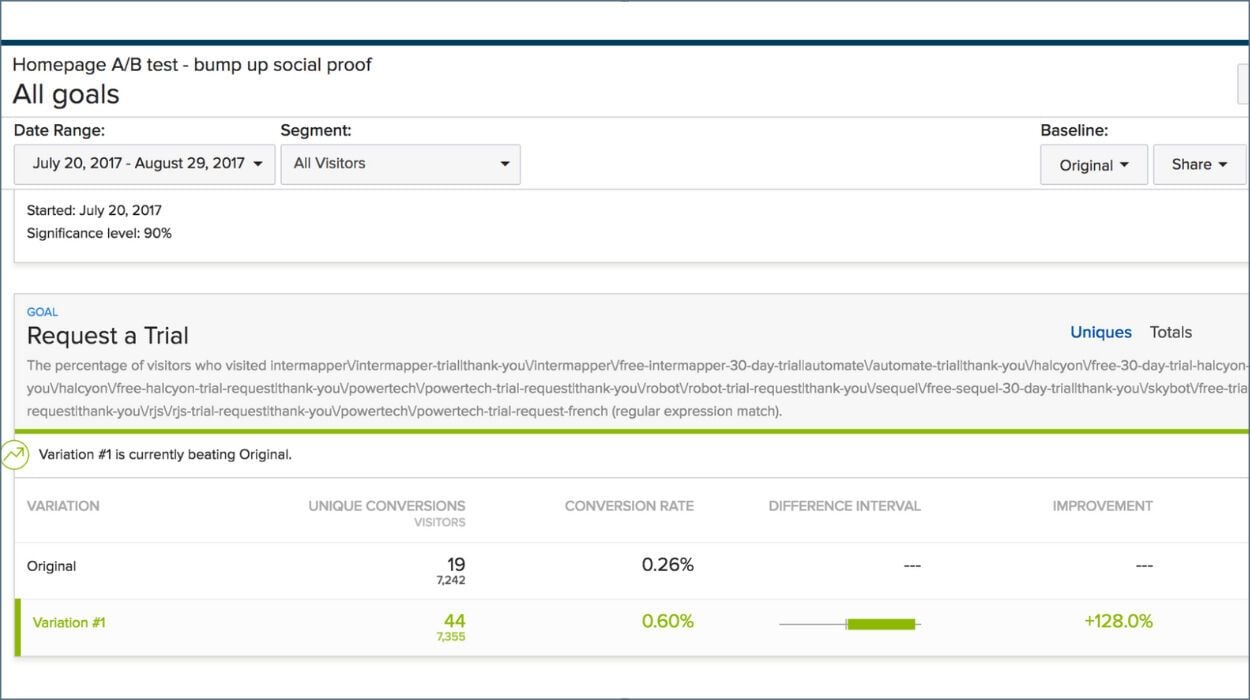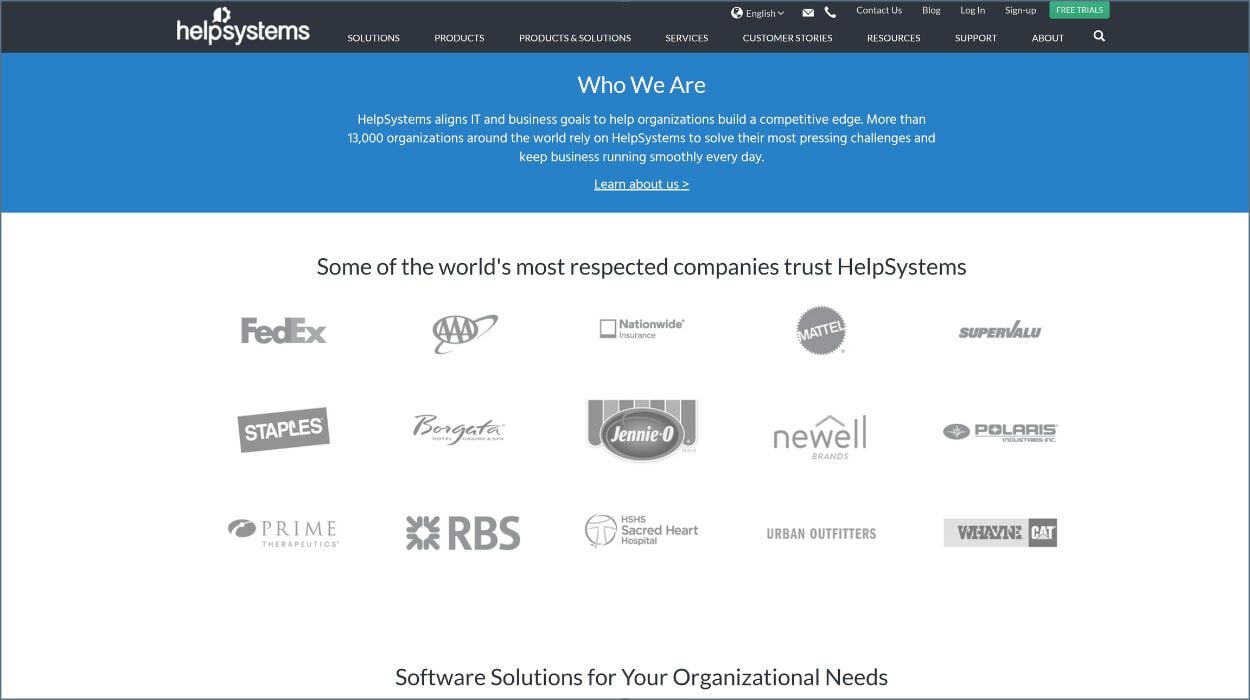 " Irreplaceable Partner for Our Business - The team at O8 has been instrumental in helping our company elevate our web user experience. From a website redesign, to ongoing customizations to CRO recommendations, we rely on this team to support us in managing a website that meets the various objectives of HelpSystems. Thanks for the hard work and killer guidance! Keep it coming."
Leila De la Fuente
,
Web Marketing Manager