Media Integration in Drupal for Public Radio International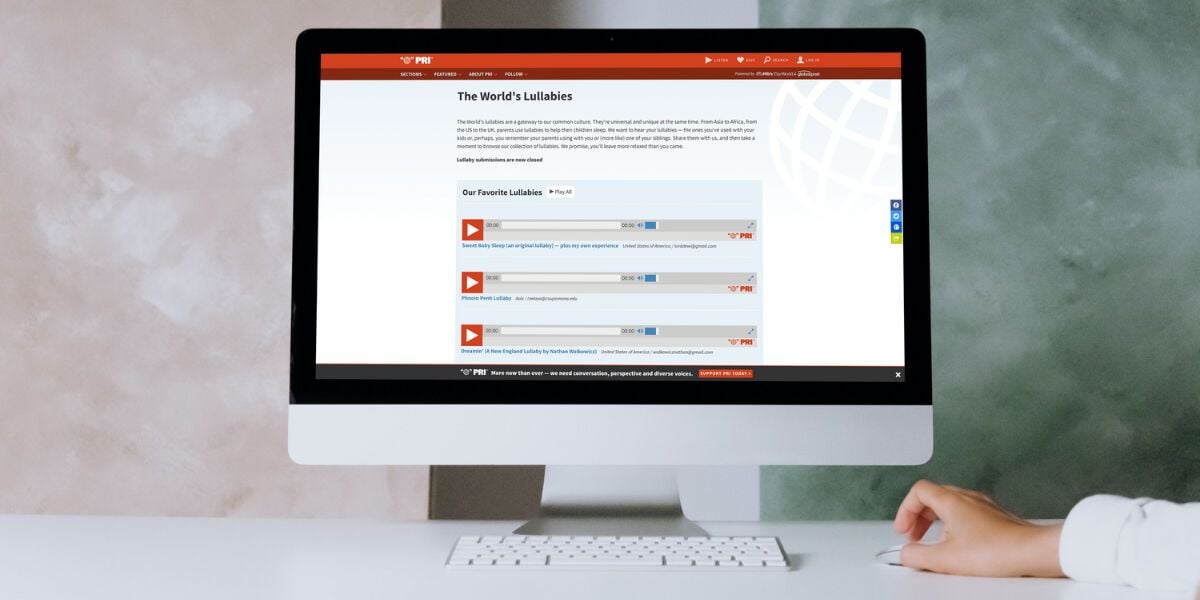 About the Company
The World's lullabies are a gateway to our common culture. They're universal and unique at the same time. From Asia to Africa, from the US to the UK, parents use lullabies to help their children sleep.

From the client: We want to hear your lullabies — the ones you've used with your kids or, perhaps, you remember your parents using them with you or (more like) one of your siblings. Share them with us, and then take a moment to browse our collection of lullabies. We promise you'll leave more relaxed than you came.
Website: http://www.pri.org/lullabies
Project Description
A Drupal website built for PRI (Public Radio International), a nonprofit organization. Public Radio International's mission is to serve audiences as a distinctive content source for information, insights and cultural experiences essential to living in our diverse, interconnected world.