Automating Your Inbound Marketing Efforts
Reading time: 6 minutes
If you're researching inbound marketing automation, chances are you've caught wind that outbound marketing tactics are increasingly off-putting to consumers. In the 2020s, cold calls and emails are going the way of the door-to-door salesman. These methods feel intrusive and spammy to most consumers, both of which are labels that can relegate your brand's reputation to the junk mail folder faster than getting a door slammed in your face.
At the same time, implementing a good marketing strategy can take a lot of work. Automating some of your workflow can keep your conversion rates high without inflating costs for your company. Enter: inbound marketing automation software.
In this article, we're covering the full spectrum of marketing automation, including how it works, why it's important, and top marketing automation tools; but first, here's a quick primer of inbound marketing methodology. (If you're already familiar, skip down to the next section.)
What is Inbound Marketing?
The inbound methodology is a digital marketing strategy that reflects the migration of consumers to the internet. Potential customers are looking for personalized content with value, and inbound marketing positions your company as a generous, attentive expert. When you produce relevant content, you not only attract new leads, but also set the stage for a loyal customer relationship.
The inbound process begins with knowing your target audience and creating tailored content marketing assets. These can include blog posts,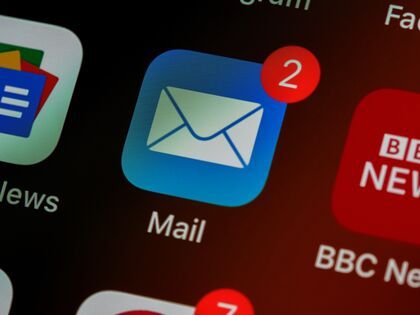 social media, or webinars (to name a few), and then distributing the right content to the right people. This can be done through your email list, paid ads, CTAs on your landing pages, or the search engine optimization (SEO) of your content.

Growing your brand awareness with free content improves your chances of attracting qualified leads, rather than casting a wide net and hoping for the best.
How Inbound Marketing Automation Works
Automation can be applied to the repetitive marketing tasks that your marketing and sales teams would otherwise perform manually. Once your marketing efforts are automated, you can sit back and let the program nurture leads with personalized content.
Here's an example of an automated workflow (assuming you have an email list):
Email an invitation to your company's latest free

webinar

on a topic you know is of interest to this particular audience.

Send a confirmation email to everyone who registers, along with any accompanying materials.

After the

webinar

,

follow up

with participants by extending an email offer for a free eBook on a related topic.

The

sales team

is alerted to the second engagement, which classifies the individual as a

qualified lead

, and can start him or her on a sales engagement track.
With automated workflows, the sales team is no longer spending time on cold leads. Instead, they're able to focus on interested prospects, while the automated workflow continues lead nurturing behind the scenes.
So what, specifically, do companies automate? Email marketing, social media posts, and blog subscription posts are common tasks to automate. Even paid advertising, chat bots, and marketing analytics can be automated. If you can schedule it, you can probably automate it.
Why Inbound Marketing Needs Automation
An inbound marketing strategy can generate a lot of traffic, but it can't tell you who is ready to convert into a customer. For that, you need lead scoring, which marketing automation software can produce if given enough data. Lead scoring tells you which leads fit your target audience and show promising interactions with your content or campaigns.
But even when you have a list of hot inbound leads, you probably don't have the bandwidth to individually track and direct each lead as they move through your sales funnel. Marketing automation software can take the engagement data it has collected and cater marketing tactics to each contact's demographic and behavior patterns.
You can also automatically track campaign-related metrics. That way, you know which are working and where to invest your time and resources. These analytic reports are particularly helpful when your marketers and sales team need to update C-suite managers about the impact of marketing dollars spent.
Save time and money with advanced inbound marketing automation!
Benefits of Marketing Automation
Hopefully, you've picked up on a few of the benefits of using a marketing automation platform. If you need further convincing, here are our top reasons for automating your marketing efforts:
Saves Time

: Instead of posting to your different media channels one at a time, you can schedule your posts across multiple channels at once. You can also set up email nurture campaigns that launch once a lead reaches a predetermined threshold.

Improved Personalization

: As your

marketing automation software

collects

metrics

on your leads, you develop a clearer picture of who they are as individuals. With a more thorough buyer profile, you can tailor your

content marketing

, so

potential customers

experience a more personalized experience.

Better

Customer Relationships

:

You earn credibility and trust

with customers when you demonstrate that you know their pain point and want to help provide a solution.

Evergreen Campaigns:

You can set

marketing campaigns

in motion and let them work while you nurture warm leads further along the

sales cycle

.
Easy Reporting: Marketing automation software can easily generate detailed reports and interpret the data into useful insights.
Is Your Company Ready for Marketing Automation?
Marketing automation can be a huge asset to your marketing efforts, but without the right elements in place, you won't see much improvement. Ask yourself these questions before investing in a marketing software platform:
Do you have a website that clearly communicates the solution you offer and is easy to navigate? Your website is your digital business card, and it needs to be on point.

Do you understand how your

target audience

makes their buying decisions? Determining a customer persona is crucial to creating an effective

buyer's journey

.

Have you created enough of the

right content

for your

target audience

? If not, you'll minimize your reach and potentially run out of resources for your

content marketing

.

Do you have

online marketing campaigns

that are refined and ready to publish? Be sure to A/B test your campaigns to work out any kinks.

Have you had enough

lead generation

to test your

marketing automation platform

? It's important to trial run your

automated workflows

so customers have a smooth, positive experience from the start.

Are your marketing and

sales teams

aligned in a

closed-loop communication cycle

? Keeping these two teams mutually informed can improve the effectiveness of both your

marketing campaigns

and your sales efforts.

Do you have enough

new leads

for automation to actually increase ROI? If not, you may want to hold off on investing in a

marketing automation platform

.

Do you need

help setting up your

marketing automation platform

? Don't hesitate to get the help you need. Your hard-earned revenue is worth it!
Inbound Marketing Automation Tools
According to a 2020 Hubspot report, 68% of businesses use automation in their marketing efforts. There are lots of platforms to choose from, but here are a few of the top automation tools on the market:
Hubspot

is an all-in-one

CRM

with an intuitive design and certified partners who can walk you through the automation process.

Salesforce

Pardot boasts customizable features and a well-informed support team ready to help.

Marketo

provides

marketing automation

for account-based marketing,

SEO

, and content creation.

Constant Contact is an

email marketing

software with customizable email templates (among other

online marketing

features).

Mailchimp is an

email marketing automation platform

that's affordable for most small businesses.
Looking for the top tools to implement marketing automation?
---