What is B2B Healthcare Marketing?
B2B Healthcare Marketing, or Business-to-Business Healthcare Marketing, is the process of healthcare organizations and/or healthcare providers collaborating to increase business with consumers and patients alike and to provide them with the best services possible. Healthcare providers must market themselves to other healthcare providers in order to build these business relationships and complete any necessary tasks regarding revenue, communication, and accessibility.
Since the rise of the global COVID-19 pandemic, dependence on healthcare and healthcare marketing has become abundantly more widespread. It is crucial that healthcare organizations continue to innovate more effective ways to support the well-being of Earth's human population. If organizations can spread their positive influence faster than the spread of the next mutated variant, then humankind is well on its way to protecting itself from the next global health crisis. If you're a part of a healthcare organization and are just learning the ups and downs of B2B healthcare marketing, O8 has you covered with the best and latest advice.
Why is B2B Healthcare Marketing Important?
There are various ways that healthcare organizations, consumers, and patients can benefit from B2B healthcare marketing. The B2B model is very hospital-oriented. It provides the appropriate medical equipment and medical devices, such as surgical tools, MRI machines, and scrubs, that medical personnel use on a day-to-day basis. It also provides the necessities and accommodations, such as hospital beds, that patients depend on for the care they need. B2B also advertises the latest technological advances that can improve treatment and make it more obtainable.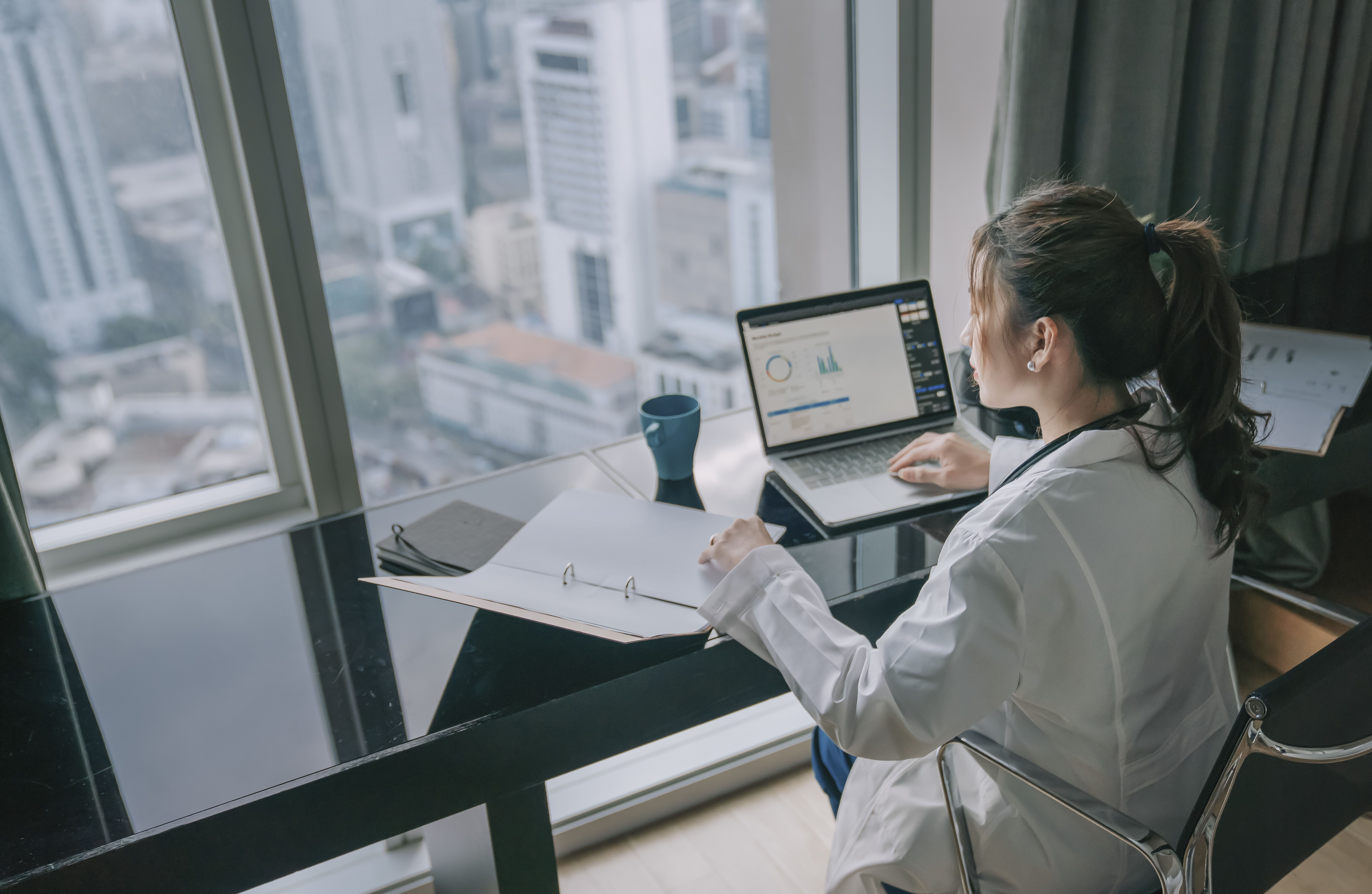 One recent example of this is the COVID-19 vaccine. Scientists worked around the clock in the early stages of the pandemic to produce and distribute the vaccine to hospitals and clinics. Once vaccinating people against COVID-19 became possible, the three brands, Pfizer, Moderna, and Johnson & Johnson, had to market themselves to consumers so they could administer as many vaccines as possible.
Another relevant example of this is Telehealth, a service that allows virtual healthcare. This has become increasingly popular during the pandemic, as quarantine prevents people from seeing doctors in person. Telehealth can be used for standard doctor appointments like checkups, or for the supervised use of at-home Covid-19 testing kits. Counseling services like Ginger and BetterHelp offer Telehealth as well. With the staggering rise of pandemic-related mental health problems, it's become extra important for counseling services to market themselves effectively so that people can choose which one is right for them and get the support they need.

See more of our healthcare clients
What are the Most Common Challenges Found in B2B Healthcare Marketing?
It's no secret that marketing, in general, is not always a walk in the park, so why wouldn't healthcare marketing have its own set of challenges? While B2B marketing overall works rather well for networking, monetary success, and the range of services for patients to take advantage of, there are always obstacles to be aware of. Here are three extremely common challenges.

Speed
Regardless of a company's overall strength and competence, it is not immune to the lagging speed at which the healthcare industry moves. Most sales cycles take a year or longer. Organizing each B2B sale takes this long because every piece of equipment needs to be thoroughly reviewed and researched before being marketed and delivered. While the sales process is time-consuming, the protocol is still important to follow. This is because patients rely on these treatments during life-or-death situations.

Funding
Another challenge is the fact that hospitals sometimes lack proper government funding. To avoid this, healthcare organizations need to market their services especially strategically and responsibly to their patients so they can keep their promises while remaining economically sound.

HIPAA Regulations
The Health Insurance Portability and Accountability Act (HIPAA) protects personal information and marketers must abide by its policies. Marketers need patient authorization before they market a product to them. Marketers can't use Protected Health Information to promote their business or products without expressed consent from the patient. HIPAA is complex, and there are many things that could go overlooked. It's crucial that marketers review and check that everything they do to promote their business is in line with HIPAA to avoid legal trouble and bad reviews.
Marketing Strategy
Marketing is all about opening doors, and an approach can make or break a business's success. There are countless B2B marketing strategies in existence and it is important that businesses find which ones work best for them. The most useful marketing strategies depend on a variety of factors that every marketing team must keep in mind. These factors are known as the 4 Ps; Product, Placement, Price, and Promotion.

Product

Doctor-Patient Relations
Healthcare is expensive, and buyers need to be satisfied with the products they pay for before they return to a B2B healthcare company. To attract an ideal quantity of consumers, businesses need to know their target audience and market quality products to them. When meeting new clients, first impressions matter. To maintain or improve its reputation with consumers, the healthcare company must hire reliable doctors with good reviews who conduct themselves in a pleasant way.

Treatments and Supplies
The treatments themselves are also products, so it is important for healthcare professionals to listen to patients' needs and feedback and make good judgments based on the information given. The experience should be tailored to an individual's needs (medications, mobility devices, testing kits, etc.) so they feel well cared for and will return for additional care.

Placement

Location
Hospital and clinic locations should be convenient for as many people as possible. The address should be easy to find and travel to, and directions should be listed on the company website.

Hours
A location's hours should be flexible, so patients can take advantage of healthcare at most times throughout the day. Walk-in, virtual, and same-day appointments should be available. Registering for later appointments should be easy as well.

Communication
Patients should be able to communicate with healthcare providers and healthcare professionals in a variety of ways. Doctor and patient messaging can be over email, phone calls, WhatsApp, and Zoom, and those communication methods should be operational 24/7.

Price
The first step in a buyer's journey is gauging the price of a service. Can they afford it? Is it worth their money? In particular, people living in the U.S. often worry about price due to how expensive healthcare generally is.
To attract the most customers, marketing efforts should go toward increasing the affordability of quality products and accepting more insurance plans so consumers can see a certain healthcare brand as a possible option. This is challenging to do because the business still needs to make desirable profits. There are hurdles that need to be cleared, such as high government control and some patients' needs calling for numerous, prolonged, and complicated or intense treatments.
Fortunately, there is a key opportunity that healthcare companies can take to attract consumers and turn profits while giving quality care; lower or nonexistent costs for simpler tests, such as blood pressure checks and STD/STI tests. If a test is easy to do, there is no reason to make it expensive. While more difficult and expensive tests might be done eventually, depending on the patient's condition, lower costs for simple tests could increase the likelihood of patients returning.

Promotion
A healthcare business needs to make itself known to surrounding communities, and, by extension, its target audience. To achieve higher levels of outreach, and stay up-to-date, companies can utilize a variety of effective marketing tools, such as search engine optimization (SEO), PR, and social media.

Content Marketing
It's vital to the company that they produce as much content as possible, make it easy to navigate for the best user experience, and post it everywhere. Methods include newspapers, magazines, brochures, online news articles and company websites, trade shows, radio advertisements, TV commercials, and, most prevalently, social media. However, not all of these methods are as commonly used compared to newer, faster forms of promotion. Staying up-to-date is the key.

Digital Marketing
The use of new technologies and social media is extremely beneficial for outreach. There are several different methods and platforms that marketing agencies and marketing teams can choose from, including LinkedIn, Instagram, Twitter, Facebook, WhatsApp, and TikTok. In addition, companies can hold webinars using video conferencing platforms like Zoom and Teams. Email marketing is also an option. These are all different, so decision-makers must use the methods most compatible with their marketing campaigns.

Other Effective Marketing Trends to Use in 2022
With a new decade comes the need to adapt healthcare marketing strategies, and businesses are quickly developing new ways to do it. These new trends have been steadily making a desirable impact from rapidly emerging use across companies as the world transitions into a post-Covid world. These strategies tend to work quite well with startups.

SEO
When a person searches for healthcare businesses, they will type keywords that bring them to countless websites. Search engines like Google provide access to so many competing contenders that businesses can easily get lost in the crowd. Using Search Engine Optimization (SEO) can avoid this issue. If the right keywords are frequently utilized through the company's online content, the likelihood of standing out increases.

Video Production
Producing videos is a great marketing strategy. Videos are creative mediums that can be informational or personalized, teaching about a brand while building connections with buyers, which can result in referrals.

Personal Connections
Marketers should make an effort to connect more personally with potential clients. When using LinkedIn, a marketer can show their face and present themselves as a company representative who's willing to help anyone who is curious about their brand. People like talking to people because it makes them feel like their needs matter and improves their overall experience.

Learn how to create a flexible marketing plan
Common B2B Healthcare Marketing Mistakes to Avoid in 2022
Not all marketing strategies are helpful or wise, so it is important for businesses, especially newer businesses, to understand which mistakes to avoid.

Talking more about the company than the client
While there's nothing wrong with marketers wanting to convince clients of their competence, spending too much time talking about the company's history, statistics, reviews, capabilities, etc. is not what the client wants to hear. Instead, marketers should talk to the clients first, ask them questions, and listen to their answers. They should also answer any questions the clients ask them. This builds better relationships with clients while still convincing them that the business is worth their time and money.

Lack of website updates
As companies expand their resources and advance their practices, they must keep customers updated. The website is often the first place customers look for information about the services a business offers, like prescription drugs. If the company has those drugs but neglects to post that information, it will lose customers and money. Changes are always occurring, but frequent updates make things easier.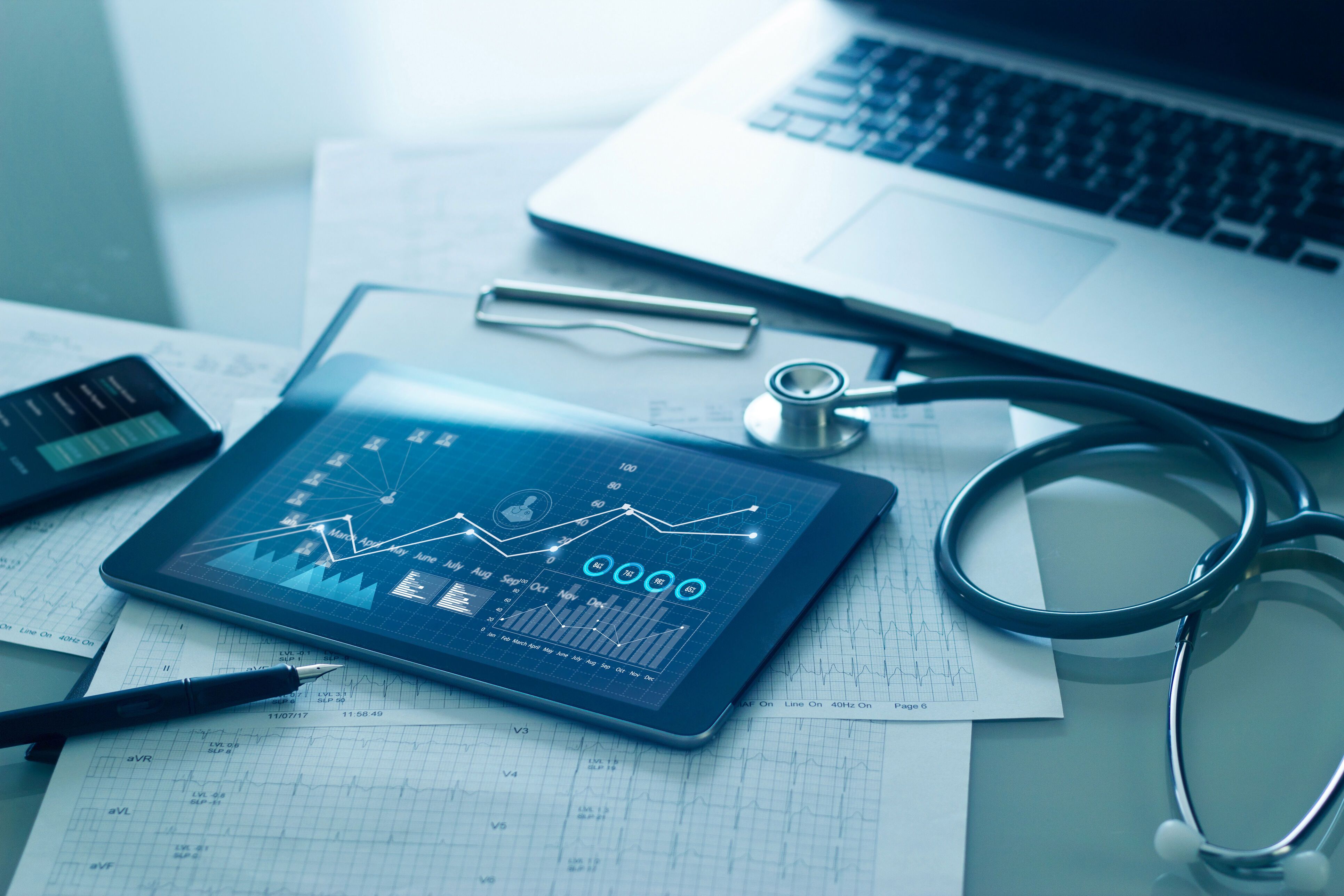 Too much focus on competition
Competition in the medical marketing field is expected and there's nothing wrong with having that in mind, but putting too much energy into competition takes away from fulfilling company values and focusing on the company's signature strengths. Instead, a company should play to its strengths and make improvements based on consumer reviews and areas that have potential. While on the topic of competition, companies should not copy one another. Every company is different, and not everyone can depend on the same strategies. Creativity is what really allows a business to prosper.
There are two main things to remember about B2B healthcare marketing. One — it's complex and always changing, but there are countless creative ways to help your business thrive. Two — the need for it is more vital than ever, so whether you're a newbie or a seasoned veteran, all the work you put into keeping the world connected and healthy is highly valued. With these in mind, O8 is here to help you on your journey to expanding your brand.