B2B Email Marketing and Newsletter Campaign Management for Tangent Materials
Data-Driven Content Creation, Copywriting, and Design
Introducing the Story of Tangent Materials
Since 2003, Tangent Materials has been recognized as one of the most experienced and reliable manufacturers in the recycled plastic lumber industry. As a company, they are passionately committed to innovation, developing new ways to transform recycled material into durable, weather-resistant, environmentally-conscious products for diverse markets. These residential, commercial, and structural applications in marine, park and recreation, and agriculture industries. 
Pushing the boundaries of what's possible for alternative materials, they go the extra mile to make sure every step is a sustainable one. Over the years, they have kept millions of pounds of plastic out of landfills. Protecting the environment in an effort to make the world a better place.
Website: https://tangentmaterials.com/
The Challenge
Tangent had the goal of creating an engaging B2B newsletter strategy, backed by content development services. The work involved seamlessly blending audience insights and resources into a well-designed, high-quality, personalized, and engaging content newsletter. 
Newsletter development required comprehending the unique needs and pain points of the target B2B audience, as well as effective segmentation and personalization techniques designed to maintain subscriber interest. Balancing these elements was essential to retain B2B customers and become a trusted source of valuable insights and resources.
The Scope
Email Marketing, Lead Generation, Content Creation, Copywriting, Content Strategy, and Design.
Why Tangent Chose O8
Tangent Materials chose O8 because of its ability to deliver exceptional email marketing strategy and engaging content. In addition to providing a unique outside perspective, the members of the O8 team were personally and professionally connected to Tangent's sustainability mission.
How O8 Responded
Effective email marketing and B2B newsletter creation require a data-driven approach, insightful content creation, and a humanized understanding of what the decided target audience values and why. 
As a result, O8 produced helpful content and resources that effectively broke through the noise. This was achieved by carefully analyzing the engagement data to pinpoint the most engaging types of CTAs and written and visual content. These insights were then reincorporated back into future editions with organized themes to eliminate any necessary elements that weren't producing engagement. 
Finally, this content was placed in a well-crafted, easy-to-scan email design emphasizing a seamless and appealing user flow, encouraging viewers to interact and get valuable news and resources.
The Results
Over the course of 4 quarterly newsletters, the O8 team produced a healthy increase in all metrics, including opens, clicks, and overall engagement. The team lowered unopen rates, bounce rates, and unsubscribes, bolstering results in all categories and surpassing industry standards and benchmarks.
O8 was also able to fine-tune the target audience and build brand loyalty by educating B2B customers on the unique applications and selling features of the Tangent Materials brand and community in the most organic and meaningful way possible.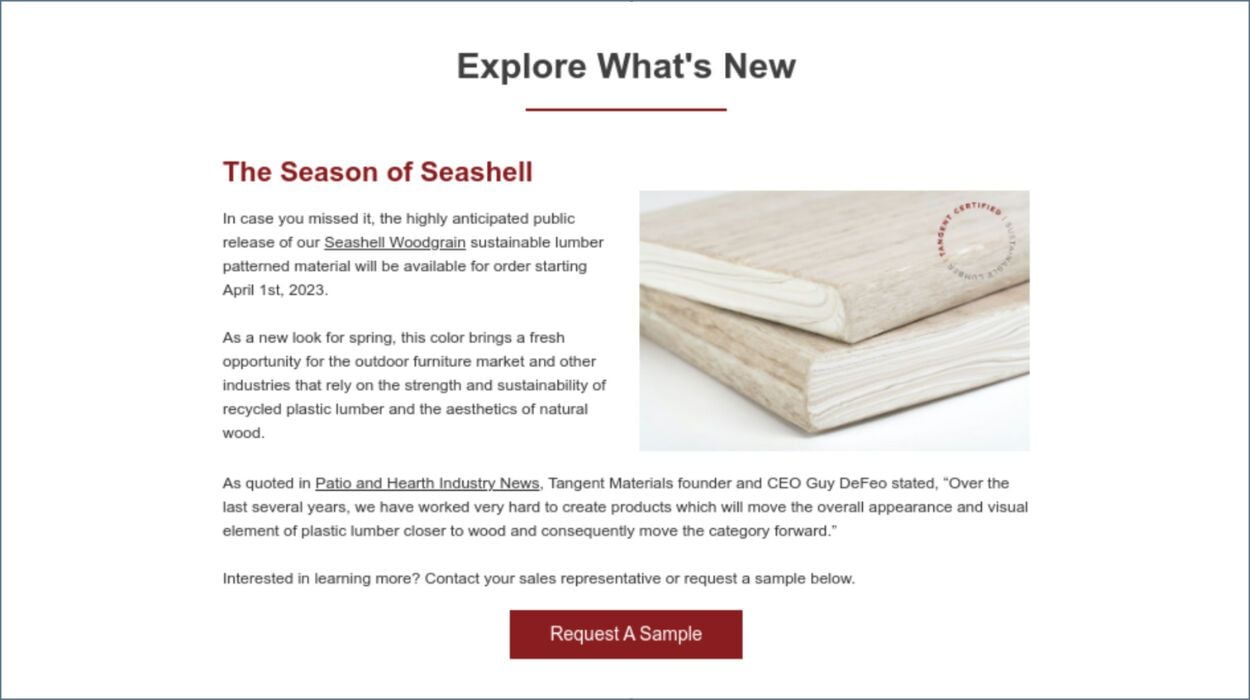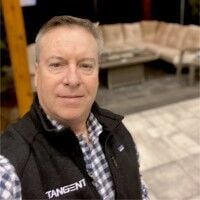 "Great performance and great support, both at capturing the analytics and the strategy."
Brian Duffy
,
Head of Sales and Marketing