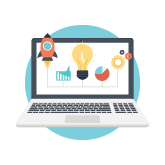 Full-Service Digital Marketing Services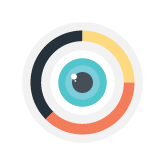 Website Design, Development, UX-Services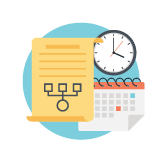 Advanced Digital Strategy and Analytics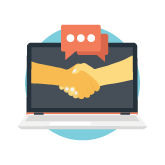 One or two core focus areas in digital marketing, such as SEO, paid ads, web improvements, etc.
Multiple areas of digital marketing. Strategy, campaigns, marketing automation, etc.
Solid bandwidth to execute larger, multi-faceted web and marketing initiatives.
A custom package for fast-growing startups, larger enterprises, or those with more significant needs. Book a call to discuss.
Get access to the top technical minds in the industry and level up your strategy.
BONUS HOURS OFFER
Pre-pay for your package and you'll receive additional
bonus hours automatically:
PACKAGE ADD-ONS
Achieve your marketing goals with these additional targeted solutions: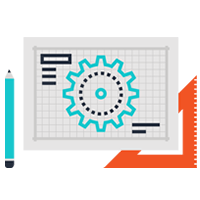 Strategic Planning Sessions
Organic Social Media Packages
HubSpot Migration and Onboarding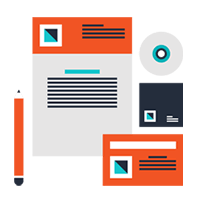 Brand / Style Guide Development
Full-Service Agency Work:
Design, Development, Digital Marketing, Strategy
Website support, design refreshes, bug fixes, new feature development
Digital marketing services: SEO, PPC, CRO, email, social, CRM
Marketing, business, and technical strategy
Website walk-through, pinpoint ROI opportunities
KPI document, custom-tailored to your organization
A clear business objective
A defined strategy
Specific marketing tactics to measure and improve
Defined, measurable KPIs (i.e. "contact form submission rate," "average eCommerce order total," and specific CTA completions)
Diagnostic metrics to help us gauge overall performance
Audience segments
Other specific goals and recommendations
Quarterly review and competitive strategy session
Two check-in meetings per month
Progress check, project management, idea generation, mind-sharing
Website performance reporting
Analytics, heatmaps, SEO reports, and more!
SEO audit, track search performance, identify technical issues, make recommendations
Hosting company management
SSL verification and monitoring
Answers to questions we commonly hear:
How good are you? I want the best.
You want best-in-class talent on your marketing team – not an outsourced, disconnected, unqualified team. 
We are a team of industry veterans. Our CEO has been in this industry since 1996 when the web was just starting. We're good! If you really don't believe us, we'll give you one month for free so you can test the waters.
At a high level, what am I buying with a monthly package?
You are buying our expertise, our capacity, and a safety net to ensure you and your internal team are as successful as possible. We are flexible, an extension of your team, but many clients prefer to focus on their strengths.
What is the scope of the services you offer?
We're an extension of your marketing team. We offer digital marketing services from SEO, content strategy, copywriting, social media, paid ads, analytics, and the list goes on.
Besides a large repertoire of marketing services, we offer web development, web design, and UX (user experience) optimization. 
How do hours work, and what can I use them for?
Hours can be used for any service we offer and roll over every month for a maximum of 90 days. Discounts are available for 6-month and annual commitments.
What is required to get started?
Ideally we would gain access to your Google Analytics (or your permission to install it for you) so we can see how your website is performing as far as traffic, search, conversions, and other aspects. We would also like to have access to your website code or Google Tag Manager installation so we can install some lightweight Javascript that can monitor heatmaps and user session recordings, which allow us to see where users are (or aren't) clicking, scrolling, or having issues with the website user experience.
Finally, in order to do development work or security updates, we would need access to your hosting platform. Trust us — we're not going to break anything. We do this kind of work every single day, and have quality assurance processes in place to ensure everything checks out before making any changes.
There is so much to do! How do you prioritize?
We have a proven process that allows you to prioritize among the dizzying digital marketing channels and strategies. We back it up with data to find the best strategy, personalized to your business. 
What is included in SEO support?
We keep an eye on your SEO and help you identify areas of improvement. We also do the actual work to improve SEO, whether it is technical, copywriting, or championing thought leadership content production at your organization.
Where are you located?
We're located in Uptown Minneapolis, MN. We are fully remote right now due to COVID.
Do you offer a free consultation?
Absolutely. We always recommend scheduling a call and discussing your projects with one of our experts. We will take an in-depth look at your project and offer the best possible solution. We don't have salespeople, only expert advisers you can trust. Feel free to click here to schedule a call with our team.
I already have a website. Why do I need ongoing work?
You are leaving money on the table and letting your competition pass you by if you do not take care of all aspects of your website and digital marketing ecosystem. All but the largest companies do not have the required expertise in-house to handle all facets, from SEO to UX to conversion rate optimization (CRO) to paid advertising...all of these must be in sync and continuously improved through data analysis in order to maximize ROI.
Do you have any case studies I can look at?
We hit deadlines and came in under budget. Website visits have increased 40% since our launch in December and our conversion rates have tripled!
The team at O8 has been instrumental in helping our company elevate our web user experience...