Fractional Marketing and Growth Services for Regroup
Growth blueprint and comprehensive digital marketing services for an organizational leadership consulting company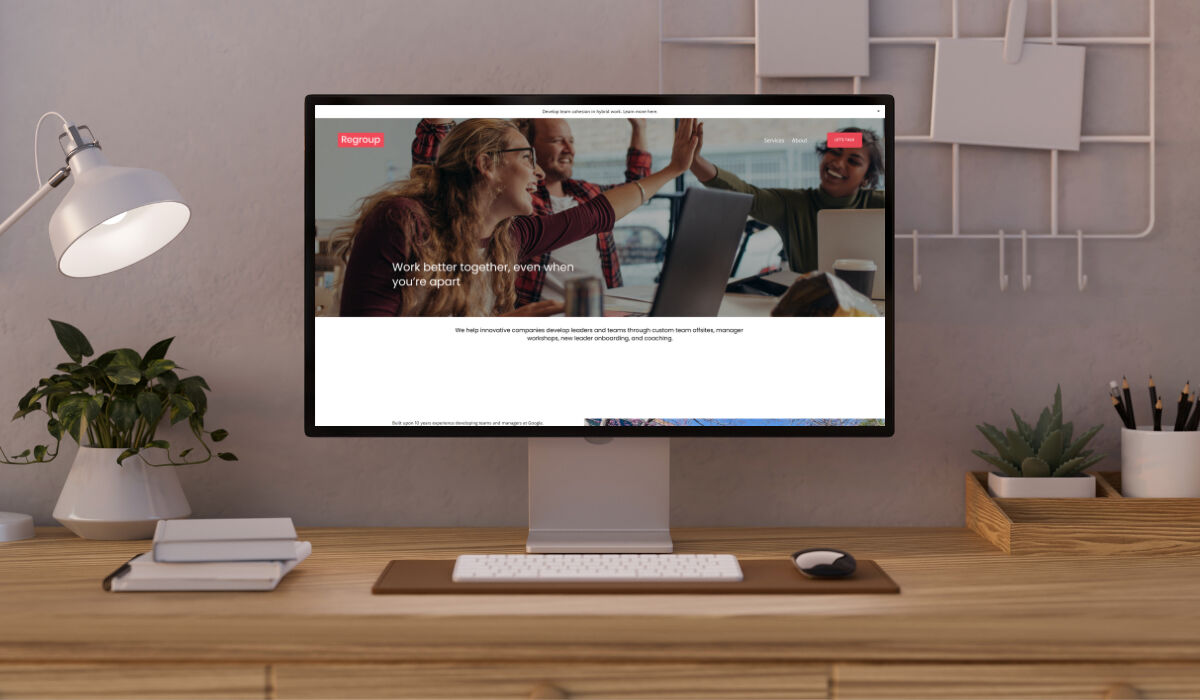 About the Company
Regroup is an organizational development company that helps build thriving leaders and innovative teams. Regroup helps businesses navigate organizational complexities, change, and uncertainty with development tools, resources, and services, providing leaders with the structure and support to excel. Their work is rooted in research and a decade of hands-on experience improving team effectiveness at Google. We offer services directly to managers and partner with HR leaders to offer scalable enterprise solutions for all teams to get help on demand.
Website: https://www.regroup.co/
Project Description
This comprehensive digital marketing project involved O8 fractional marketing services to research, develop and implement a complete growth marketing blueprint.
The first phase of the roadmap and multiphased approach included buyer personas, a message matrix, and KPI documentation with hard numbers document showing the business impact of investing in growth.
This was complemented by an SEO and social media strategy, heuristic website UX walkthrough, and growth platform assessment (HubSpot).
This work was all aligned with internal goals to improve the user journey, optimize website design and content, and capture more leads with improved tracking and efficiency.
Ongoing content and web support were also included to enhance and improve initial findings and continue upward growth.