Lead Generation Ebook for Antea Group
Thought leadership content strategy, graphic design, and project management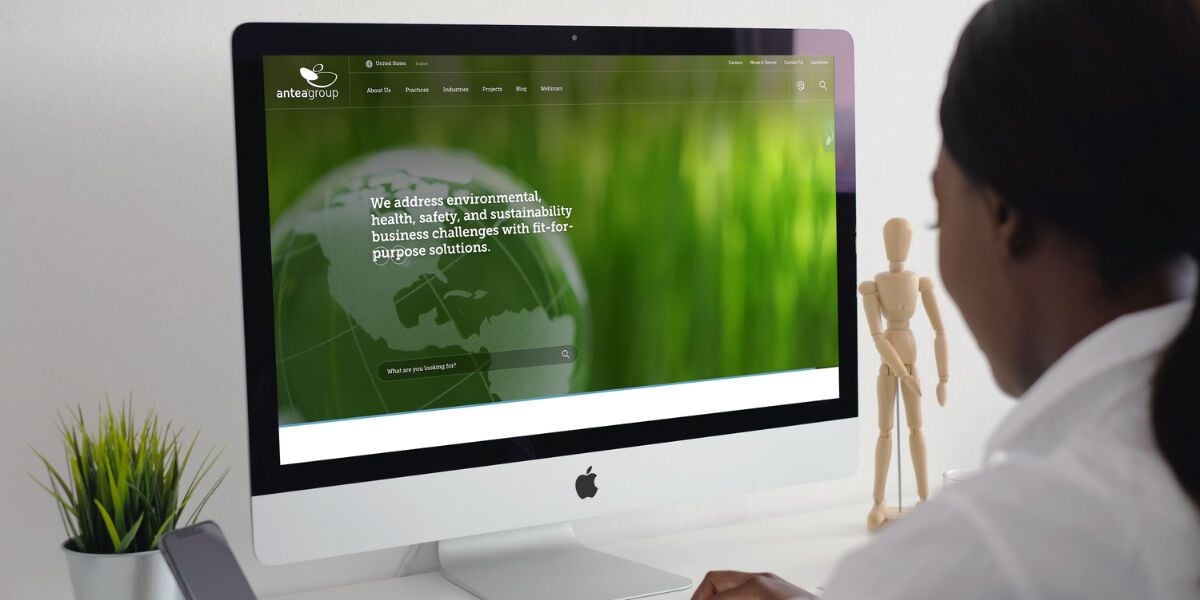 Introducing the Story of Antea Group
Antea®Group USA is an environmental, health, safety, and sustainability consulting firm. They provide guidance on environmental remediation, regulatory compliance, worker safety, mergers, and acquisition support, and sustainability strategy in an effort to create a cleaner, safer, and more sustainable world. Antea is part of the Inogen Alliance.
Website: https://us.anteagroup.com/home
The Challenge
Antea's marketing strategy included an active and informative brand presence, including inbound marketing-type blogs, social media, webinars, and other digital marketing tools used to position the company as subject matter thought leaders in the Environmental, Social, and Governance (ESG) space. 
The goal was to identify key, SEO-optimized blog posts and white papers that had already been developed around this topic, and pull them together into a cohesive 19-page ebook, including writing, editing, and graphic design. The ebook would then serve dual purposes as a thought leadership piece and also as a B2B lead generation asset for the sales team.
Our Solutions
O8 worked closely with Antea's B2B marketing bloggers to identify the key blog articles to repurpose, adjusted and edited them for ebook use, and drafted introductory, closing, and other key copy to pull the separate blog posts into a cohesive piece about Environmental, Social, and Governance (ESG) thought leadership. Antea would then carry the work forward with other marketing strategies, such as email marketing, landing pages, and other content marketing strategy tools to help solidify their brand awareness.
O8 also provided graphic design services to build thought leadership in an aesthetically pleasing and easy-to understand collection of relevant content designed to inform clients and prospects about ESR, compare and contrast it to corporate social responsibility (CSR), provide a visually-appealing step-by-step guide to ESR, explain why investing in ESR goes beyond a marketing trend and is indeed a smart business practice, and invite readers to continue learning through links to additional valuable information. O8's graphic design team built a thought leadership marketing template directed at the target audience that also satisfies the corporate graphics standards of both Antea and Inogen.
The Results
Beautiful, Informative Thought Leadership, and Lead Generation Content
Thought leadership content development can be a heavy lift for marketing teams. O8 helped Antea repurpose existing content in a fresh and exciting way that positioned them as a thought leader and provided an asset for lead generation. Environmental, Social, and Governance consulting is a crucially-important service for modern corporations. O8 helped Antea tell their story, affirm their position as a thought leader, and build an asset to help grow business leads.