Paid Ads Management for Emerson
Google Ads, LinkedIn Ads, and Facebook Ads Strategy and Management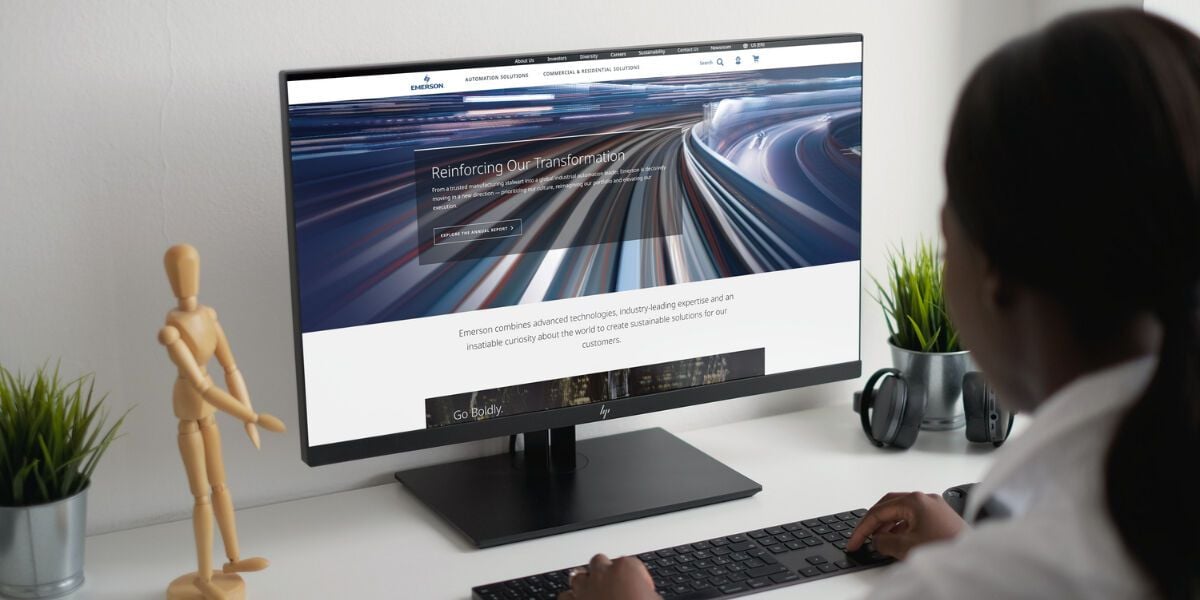 Introducing the Story of Emerson
Emerson manufactures products and provides engineering services for industrial, commercial, and consumer markets. Emerson combines advanced technologies, industry-leading expertise and an insatiable curiosity about the world to create sustainable solutions for our customers.
Website: https://www.emerson.com/en-us
The Challenge
Emerson needed fractional marketing support due to their internal resource constraints. The support entailed the implementation, monitoring, optimization, and reporting of paid digital media platforms across a number of Emerson Business Units.
Our Solutions
Paid Ads Management - The O8 team immersed themselves in Emerson's internal processes for creating and managing paid ad campaigns. Using their project management system, O8 retrieved the necessary information to strategize and create campaigns for paid digital media campaigns.
Fractional Marketing Support - O8 served as the hands-on day-to-day staff augmentation resource to monitor, adjust, and report on the performance of digital advertising.
Education, Training, Testing, Analytics, Iteration - O8 provided education to Emerson's stakeholders for deploying digital advertising platforms for the best purposes and outcomes.
The Results
Informative Thought Leadership, Lead Generation Content, and Thorough Quality Control
O8 helped Emerson fill the gaps in their marketing team with fractional support. Becoming an extension of Emerson's marketing team allowed O8 to continue Emerson's best practices for their advertising channels while offering suggestions for improvement where needed.