Website Strategy for Vitel Global Communications
Assistance with website language and design to improve communication with target audience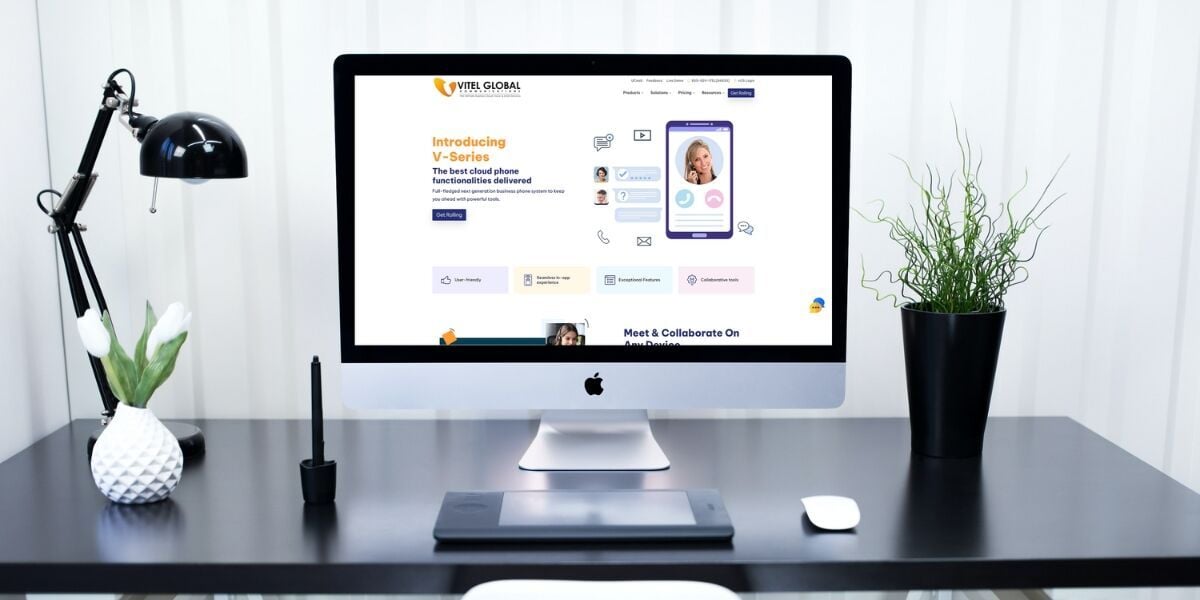 Introducing the Story of Vitel Global Communications
Founded in 2009, Vitel Global Communications is an international business based in India. They specialize in implementing wireless communication for other businesses. This includes selling and distributing cell phones and other electronic devices and setting up reliable and secure phone plans that allow employees to connect with clients safely and easily. Vitel Global Communications aims to accommodate all types of businesses with reliable, modernized technology on a global scale. Vitel Global Communications' products, facilitated by passionate thought leaders, are both affordable and innovative.
Website: https://www.vitelglobal.com/
The Challenge
Vitel Global Communications, as an international company, wanted to increase website traffic and lead generation around the world, specifically among its English-speaking audience. For this to happen, Vitel Global Communications needed to adapt the language and layout of their website's American page to make it easier to understand and navigate.

The goal they hoped to meet after improving their website design was to effectively communicate with American website visitors, provide them with the best experience, and attract more leads over time.
Scope
Target audience definition, website traffic, lead generation, SEO, keyword evaluation, page optimization, website design, and analytics.
Why Vitel Chose O8
Vitel Global Communications chose to work with O8 because they wanted to hear the perspective of an American agency that could tell them firsthand whether their website could effectively communicate their services to their American target audience.

In addition, O8 provides a wide variety of services such as SEO and website design and development, which are useful in improving websites looking to increase their lead generation.
How O8 Responded
O8 responded by thoroughly walking through the Vitel Global Communications website to evaluate the language that it used. In addition to advice on improving the quality of the language, O8 helped organize the website's design and fixed the browser so it would load faster. O8 also performed an SEO audit, suggested keywords, created a media plan, and proposed new website design structures.

O8 compiled their ideas into a comprehensive report that offered new and broad-reaching ideas, insights, and resources meant to tailor the website to Vitel Global Communications' English-speaking target audience and increase their website traffic and lead generation.
The Results
As a result of working with O8, Vitel Global Communications now has a fresh perspective on how to expand its business prospects internationally. They are equipped with an arsenal of marketing and website design strategies that have been proven to increase lead generation and brand awareness for company websites all over the internet, and, by extension, the world.
7-Step strategic plan to improve SEO and UX
Key Performance Indicators (KPIs) to measure, report, and improve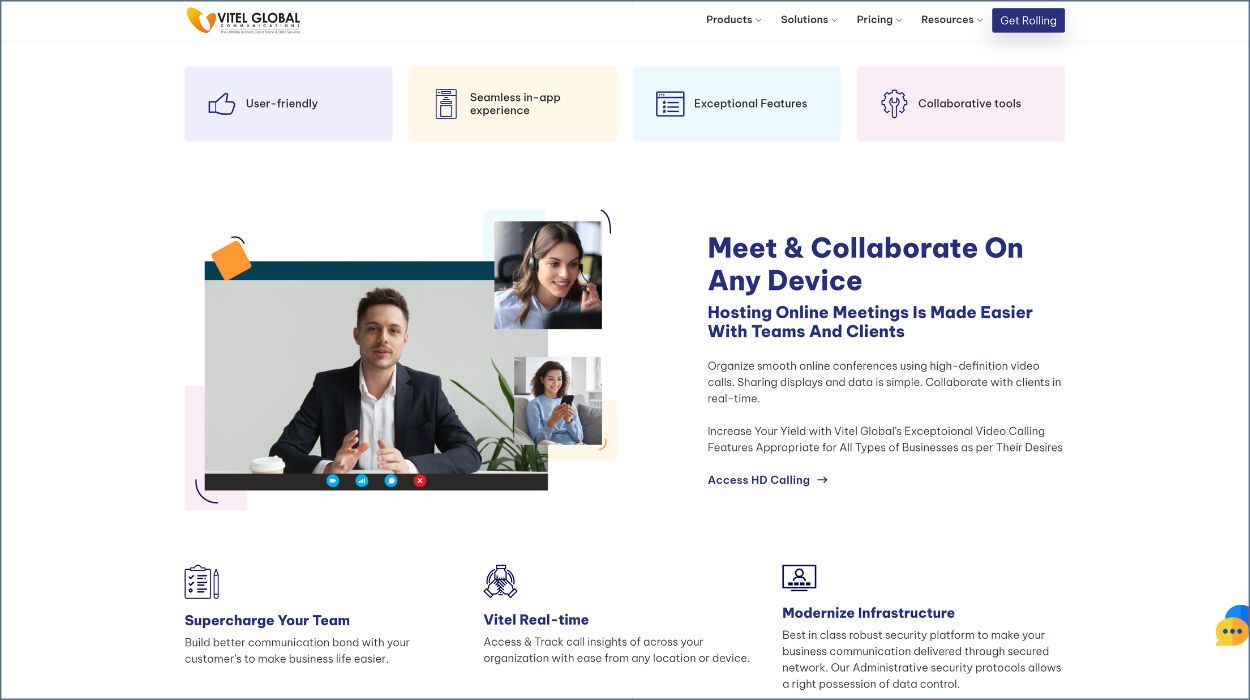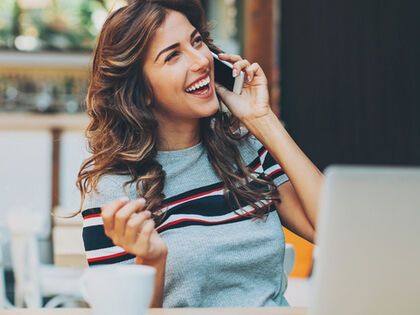 Content strategy including SEO, UX, and CRO
Paid Media plan across search and social